Christina Applegate Shuts Down Jenny McCarthy On The Red Carpet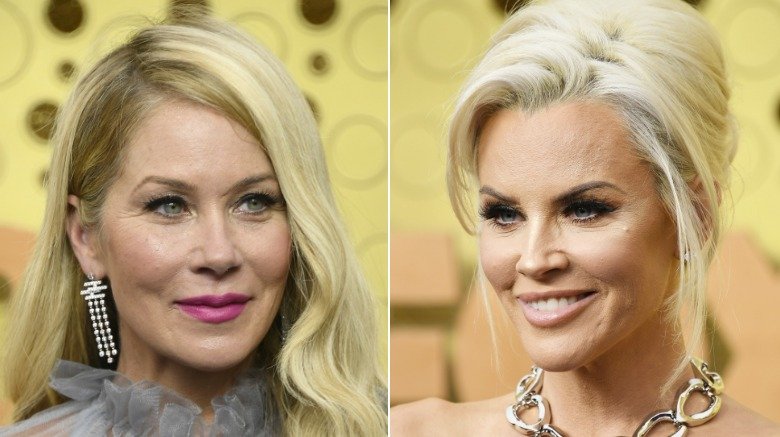 Frazer Harrison, Frazer Harrison/Getty Images
Christina Applegate was in rare form at the 2019 Emmy Awards — and the Twitterverse seriously couldn't get enough!
The Dead to Me star shared a headline-making awkward moment during a red carpet interview with model-actress Jenny McCarthy outside the Microsoft Theater in Los Angeles, Calif. on Sunday, Sept. 22, 2019.
"I know you were nominated for Friends, for being a guest star role, [and] tonight you're nominated for your own show," McCarthy said to Applegate, who was indeed nominated for outstanding lead actress in a comedy series (via AOL). However, she went on to incorrectly state that this year's nod was the Netflix star's first. "What does that feel like? First time, right?" 
As Applegate was quick to point out to The Masked Singer judge — and die-hard Applegate fans may already know — 2019 actually saw the actress' fifth nomination between her work on Friends, Samantha Newly, and Dead to Me. She even scored the outstanding guest actress in a comedy series award in 2003 in recognition of her performance on Friends. Considering it's been a decade since Applegate's last Emmy nom, McCarthy might be somewhat forgiven for not doing all of her research ... but Applegate certainly wasn't going to let her off the hook (not that we blame her).
"Well, no, no," Applegate said in response with a seemingly deadpan expression, before noting, "Samantha Newly a couple times, but that's okay. We don't have to talk about that." Yikes.
Round 2: Christina Applegate vs. Giuliana Rancic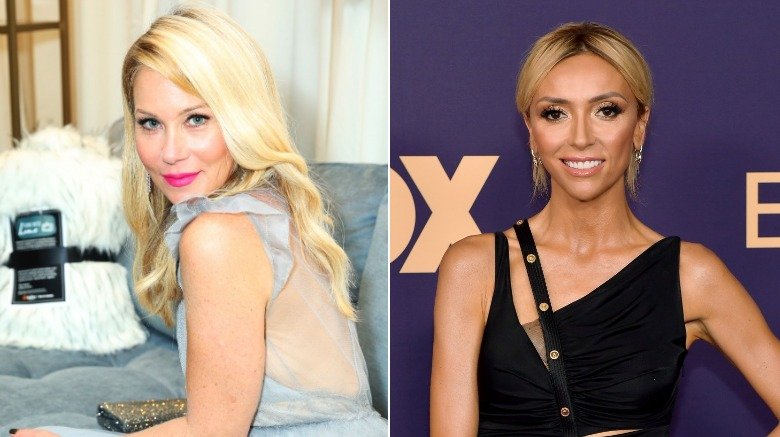 Rebecca Sapp, Matt Winkelmeyer/Getty Images
She may have lost out on this year's trophy to Phoebe Waller-Bridge of Fleabag fame, but Christina Applegate was the clear winner for most savage red carpet quips at the 2019 Emmy Awards. The next celeb to be treated to the Dead to Me actress' dry wit? One Giuliana Rancic, according to AOL.
After the E! News red carpet host asked Applegate whether 8-year-old daughter Sadie Grace planned to tune into the awards show, the TV star turned to the camera and jokingly said, "Hi Sadie Grace, are you watching right now? I don't know if she's watching E!" In response, a seemingly flustered Rancic simply replied, "We'll hope. We'll hope."
Luckily, Applegate and Rancic's red carpet exchange wasn't entirely awkward. E! News reports that Applegate, who stunned in her very first custom-made Vera Wang gown, also opened up about her gorgeous Emmys look. "I'm going to wear this to drop-off every day for the rest of my child's life," she quipped, adding, "I've never had that done. So it's been a process — so here we are!"
Twitter reacts to Christina Applegate's red carpet shut downs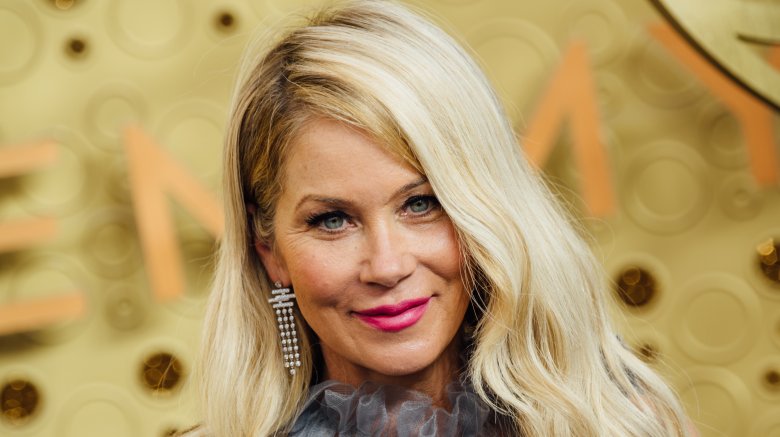 Emma Mcintyre/Getty Images
Twitter lost it over Gwendoline Christie's Greek goddess-inspired red carpet look — and later when the Emmys audience laughed at Kim Kardashian and Kendall Jenner — but the social media platform was equally abuzz following Christina Applegate's viral red carpet shut downs with Jenny McCarthy and Giuliana Rancic.
"Sticking to the issue of why she's there, Jenny McCarthy certainly didn't do her homework," one person tweeted. Another Twitter user wrote, "Watching Jenny McCarthy try and 'interview' anyone actually makes me find Giuliana Rancic charming compared to this cringeworthy red carpet train wreck." 
Ouch ... but speaking of Rancic, the Twittersphere was equally critical of her red carpet performance with Applegate. "Christina Applegate didn't have to murder Giuliana Rancic like this," Keep It podcast co-host Ira Madison III tweeted. "It had to be done. Giuliana never brings the smarts," a follower wrote in response. Meanwhile, another viewer tweeted out, "Christina Applegate telling Giuliana that her kid is watching at home, but probably not E! is the kind of energy this red carpet needs."
As for awards season itself, Applegate wasn't necessarily expecting to snag an acting nod this time around, despite the fact that Dead to Me currently holds an impressive 88 percent on Rotten Tomatoes — due in no small part to her acclaimed performance as Jen opposite Linda Cardellini's Judy — and was already renewed for a second season. "The sound was off [on my phone] and I saw someone calling me, and I'm like, 'Who the heck calls someone at 8:45 in the morning?!'" Applegate recalled of the morning the Emmy nominations came out in July 2019 to Rancic (via E! News). "I was so upset, and then I called and they were screaming, and I was like, 'Ohhhh...crap!'"