The Real Reason Mandy Moore Refuses To Do A Nude Scene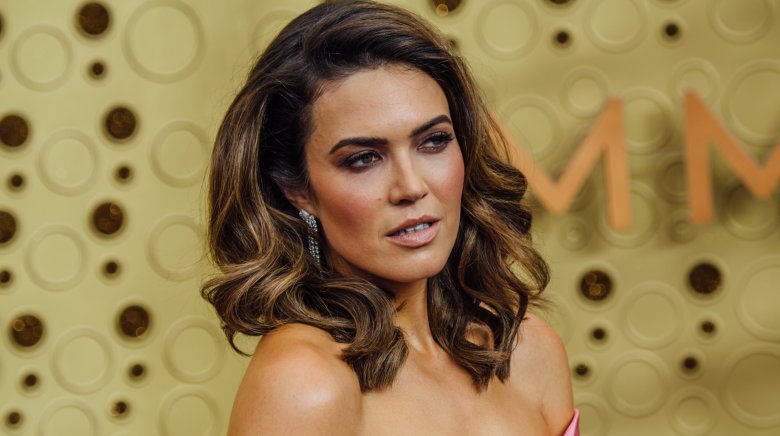 Emma Mcintyre/Getty Images
Singer and This Is Us star Mandy Moore won't compromise on not filming nude scenes, a stance she's had since the early 2000s. "It would be completely uncomfortable to walk down the street and know that the person passing by had seen me without my clothes on," Moore explained to USA Today in June 2007. "I've turned down several roles where the producers or directors or writers wouldn't budge on that point."
Moore also said at the time that her refusal to go into gratuitousness extends to magazine photoshoots akin to those of Maxim and FHM. "I'm not saying that it's wrong for someone else to do them," she said, "but I think there's a way to be feminine and sexy without posing half-naked." She also admitted in the same interview that she's simply shy, which likely plays a role as well.
In 2009, Moore reiterated her stance that she'd feel weird with strangers seeing her in the buff, saying that part of herself is "reserved for [her] personal life." Still, she said offers had been made, noting that if and only if it was "absolutely necessary," she might consider disrobing. "I feel oftentimes I've been attached to a film and then, at the last second, someone has said, like, 'OK, well this is an absolute necessity — this scene requires nudity and there's no two ways around it,'" she said. "I'm like, 'I really believe there's so much of that which could be implied and it's just gratuitous.' I'm not comfortable within my own skin."
Is Mandy Moore's objection to nude scenes a religious thing?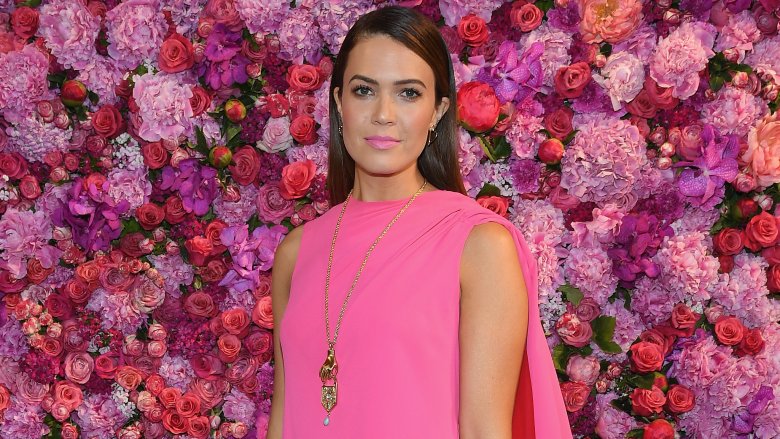 Pascal Le Segretain/Getty Images
There were misconceptions for a while that Mandy Moore was modest for religious reasons, but she said in a May 2009 interview that she's actually not religious at all. She did, however, describe herself as "spiritual," and added, "I think I was cast in a role of being religious because of [films like]  A Walk To Remember... People were like, 'You keep playing these Christian characters.' I grew up Catholic but not even a good Catholic. I don't think religion really factored in." She also had a comic turn as Bible-thumping bully in Saved!, in which she furiously and famously proclaims, "I am filled with Christ's love!" For whatever reason, the perception of Moore being hyper-religious even crept into her personal life.
"I remember dating someone once and when we first were starting to get to know each other, he was like, 'You're really Christian, like, you're really religious, aren't you?' And I was like, 'No, not at all, actually,'" she recalled. "I think it was just the media. I think it was just this perception of me because I had done those film roles and I guess I was kind of quiet and there wasn't anything too scandalous about me and I was a pretty modest dresser."
How has Mandy Moore's refusal to do nude scenes affected her career?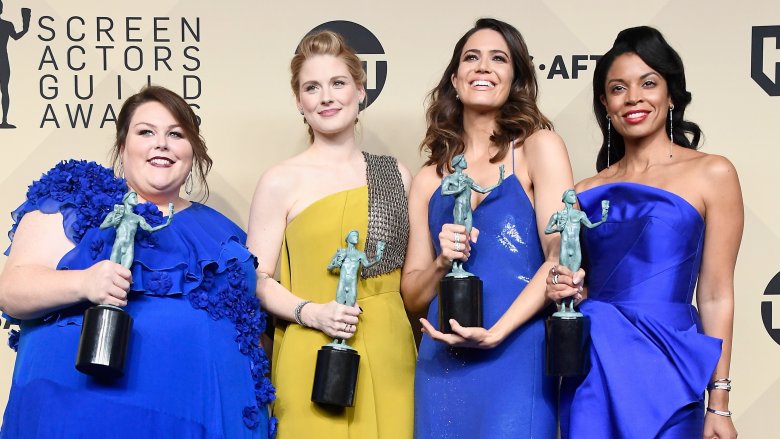 Frazer Harrison/Getty Images
The short answer? It hasn't. 
Mandy Moore explained to Backstage in June 2018 that she doesn't regret her early roles — which were more geared for adolescent audiences — even if she felt they may have placed her in a box for casting directors for a period of time. "[Those] were the opportunities that presented themselves," she said. "Those were the projects someone my age could audition for."
Thankfully, as her screen credits matured, Moore's refusal to do nude scenes still didn't negatively affect her. In fact, for her biggest role to date, on This Is Us, she earned an Emmy nomination in 2019 and a Golden Globe nomination in 2017. Fun fact: On This Is Us, it's actually Moore's onscreen husband, Milo Ventimiglia, who gets naked early in the series.
"I remember reading it, and it said in the script, 'Jack covers his bits with a towel,'" Moore told Glamour of her and Ventimiglia's earliest and most famous love scene. "And I'm like, 'This is network TV, there's no way they're going to show his butt! He'll be in briefs or nude underwear.'" (Spoiler alert: He was totally naked and he did show his butt, but her onscreen pregnant belly helped to conceal anything scandalous that may have slipped out.)
Moore told Marie Claire in 2009 that she didn't want to take an edgy part just for the sake of doing it, and she stood fast on that to PopSugar in 2019. "Now I have a production company and I'm going to be producing; granted, that's 20 years down the road now," she said. "I think there's been, on one hand, nothing super strategic, but I'm conscious of the decisions that I'm making, and I always give myself a bit of a gut check before I say yes or no to something."
Wondering why you don't hear from Mandy Moore much anymore? Wonder no more.