Clueless Star Stacey Dash Arrested In Florida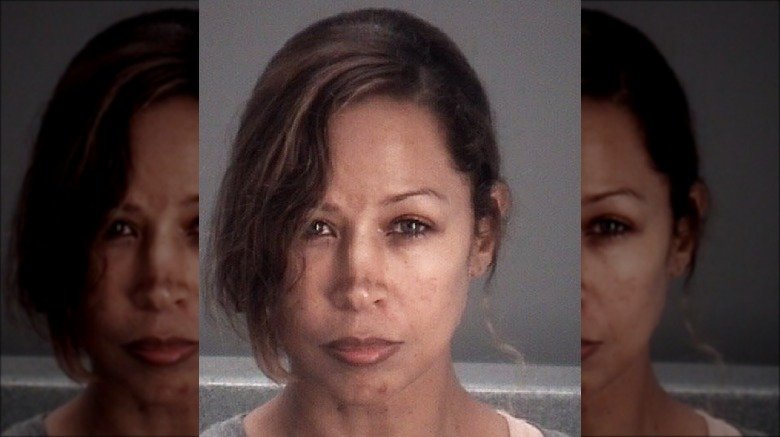 Pasco Sheriff's Office
Stacey Dash, who's best known for her turn as Dionne Davenport — the best friend of Alicia Silverstone's Cher Horowitz — in the '90s classic Clueless, has found herself behind bars. TMZ reports that the actress-turned-controversial Fox News commentator was arrested in Pasco County, Fla. for alleged domestic violence in the early evening hours of Sunday, Sept. 29, 2019, following a reported incident involving her lawyer husband, Jeff Marty.
According to a police report obtained by The Blast, the married pair reportedly "became involved in a verbal argument" at "around 7:45 p.m., at an apartment in New Port Richey before [Dash] pushed and slapped [Marty] in the face." Cops arrived on scene after the argument reportedly escalated, and later reported that "the victim sustained red scratch marks to his left upper arm from being pushed." 
The Tampa Bay Times notes that the Pasco County Sheriff Office's report did not indicate the influence of drugs or alcohol during this alleged incident. 
However, it should be noted that a source cited by TMZ has since claimed that Dash had allegedly "acted in self-defense" during the alleged argument. "Stacey's husband attacked first, attempting to choke Stacey and she defended herself ... which resulted in him getting scratches on his arms," the insider continued to the gossip rag, which went on to report that Dash was supposedly "the one who called 911, and she was arrested because she didn't have any marks on her but her husband did."
At the time of this writing, neither Dash nor her reps have publicly commented on the former movie star's recent arrest and domestic violence charges. However, per TMZ, "the local authorities often hold people for a 24-hour cooling-off period" in cases such as this. Dash is indeed currently still behind bars at the Land O' Lakes detention facility (via NBC News), where she is being held on $500 bond.
Who is Stacey Dash's husband?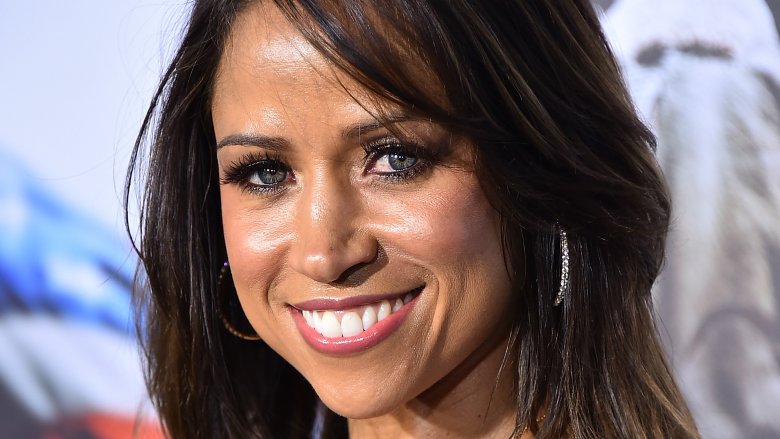 Theo Wargo/Getty Images
Stacey Dash's walk down the aisle to Jeff Marty marked her fourth marriage.
As Nicki Swift previously reported, Dash, 52, secretly tied the knot with Marty in early April 2018. The couple's big day supposedly took place about a week and a half after they met ... however, the wedding news didn't break until that October. At the time, the former actress' rep told Page Six that she and fellow President Donald Trump supporter Marty "wanted [to keep their nuptials] on the D.L. [down low]."
According to Us Weekly, Dash was previously hitched to producer Brian Lovell, with whom she shares 16-year-old daughter Lola, between 1999 and 2005. Dash, who also has a 27-year-old son named Austin with ex-boyfriend Christopher Williams, later entered into a one-year marriage with entrepreneur James Maby. After the two split in 2006, Dash tied the knot with actor Emmanuel Xuereb in 2009, but called it quits two years later. Meanwhile, BuzzFeed News reports that Marty is dad to three children from a previous marriage.
So, what else is there to know about Jeff Marty? Well, details of his marriage of one year to Dash have been kept largely under wraps. However, BET reports that Marty was previously best known for creating a Twitter account for "a fake Georgia congressman named Steven Smith." In addition to being the first so-called "congressman" to endorse Donald Trump in his 2016 run for presidency, Marty reportedly used this fake social media account to spread serious rumors and allegations about the former Apprentice star's then-political rival Hillary Clinton.
What has Stacey Dash been up to since her Clueless days?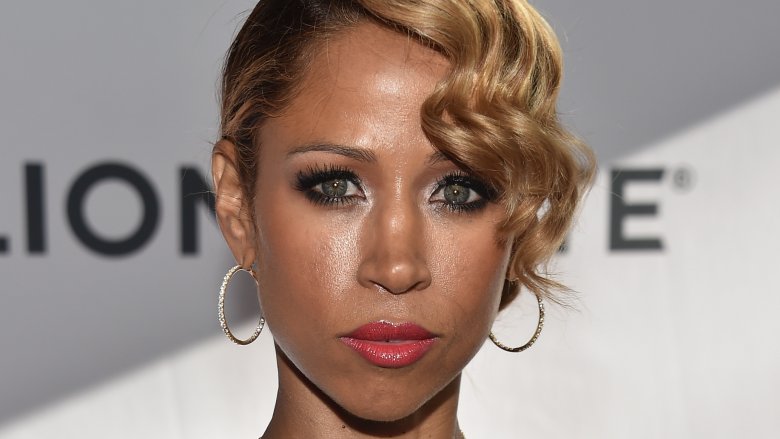 Alberto E. Rodriguez/Getty Images
Anyone who's paid attention to Stacey Dash's post-Clueless career knows that her professional aspirations took a pretty surprising turn for the political. In more recent years, this former actress has become best known for her conservative beliefs between her short-lived turn as a Fox News commentator, and an even briefer campaign for Congress as a Republican in California's 44th District.
After announcing her plan to run in February 2018, Dash withdrew from the race late the following month ... notably just a few days before tying the knot with Jeff Marty. "My goal was, and remains, to improve the lives of people who have been forgotten for decades by the Democratic Party," Dash stated at the time (via People). "At this point, I believe that the overall bitterness surrounding our political process, participating in the rigors of campaigning, and holding elected office would be detrimental to the health and wellbeing of my family."
That said, Dash hasn't exactly been immune to stirring up controversy prior to her recent legal trouble. The There Goes My Life: From Clueless to Conservative author often incited backlash among the Twittersphere during her Fox News tenure, before she was ultimately fired from the network in early 2017.
While we wait to learn more about Stacey Dash's recent arrest for alleged domestic violence, check out what the rest of the cast of Clueless looks like today.