The Real Reason Katherine Heigl Adopted A Daughter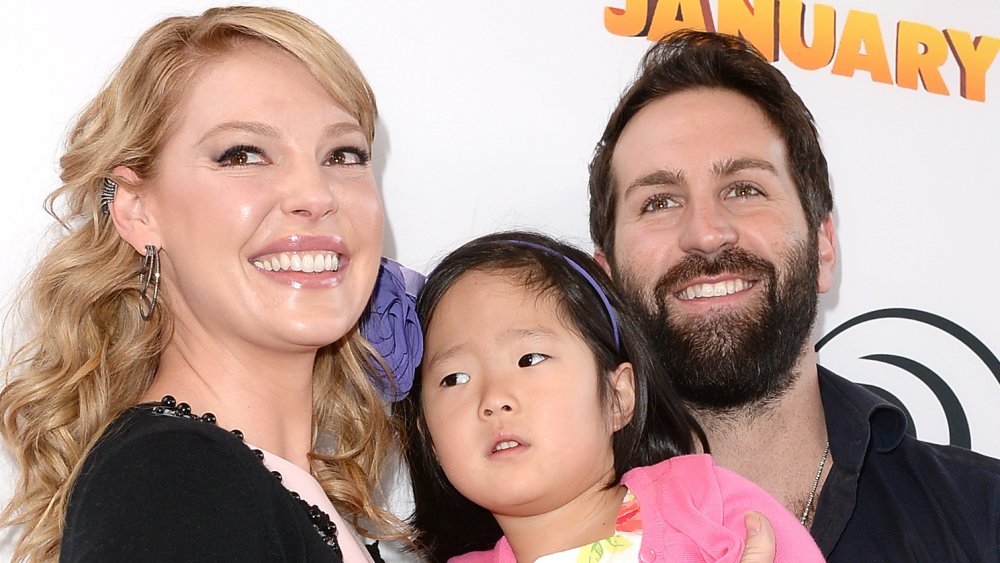 Jason Merritt/term/Getty Images
Katherine Heigl and musician husband Josh Kelley always knew they wanted to adopt. The couple, who are parents to adopted daughters Nancy Leigh "Naleigh" and Adalaide, as well as to biological son Joshua, made the decision to adopt before the singer even put a ring on it.
"Josh and I started talking about it before we were even engaged," Heigl told Parent & Child. "My sister Meg is Korean, and my parents adopted her three years before I was born. I wanted my own family to resemble the one I came from, so I always knew I wanted to adopt from Korea. We have talked about having biological children as well, but we decided to adopt first. I just wanted to be a mom."
Heigl and Kelley adopted Naleigh from South Korea in 2009 and adopted Adalaide domestically in 2012. In December 2016, Kelley and Heigl welcomed son Joshua, but they haven't ruled out having more kids, whether biologically or through adoption.
Adoption was tough, but they aren't done yet
"I still want more children," Katherine Heigl told People in January 2017. "I'd get pregnant again, and I still am very inspired by adoption. I also have been thinking a lot about fostering." She revealed in the same interview that her niece, Madison, also lived with her and Josh Kelley on their Utah ranch in order to focus on her passion for equestrian activities.
The erstwhile Grey's Anatomy star admitted that adopting Naleigh was tough at first, because she appeared to bond more closely with Kelley than with her. "I had to embrace who I am as a parent," she confessed to Parent & Child. "I watched Josh, and it was so effortless for him. I call him Disneyland Dad—he'll get on the floor and roll around and make her laugh. That wasn't really me. So I felt like, 'Oh gosh, I'm not the kind of parent she prefers.' Then I realized—I'm the cuddler. I'm the one she comes to if she's hurt."
At least parenting is keeping Katherine Heigl busy, because after Suits, her career may be slowing down. Here's why.