The Reason Alyson Hannigan Hated Kissing Jason Segel On HIMYM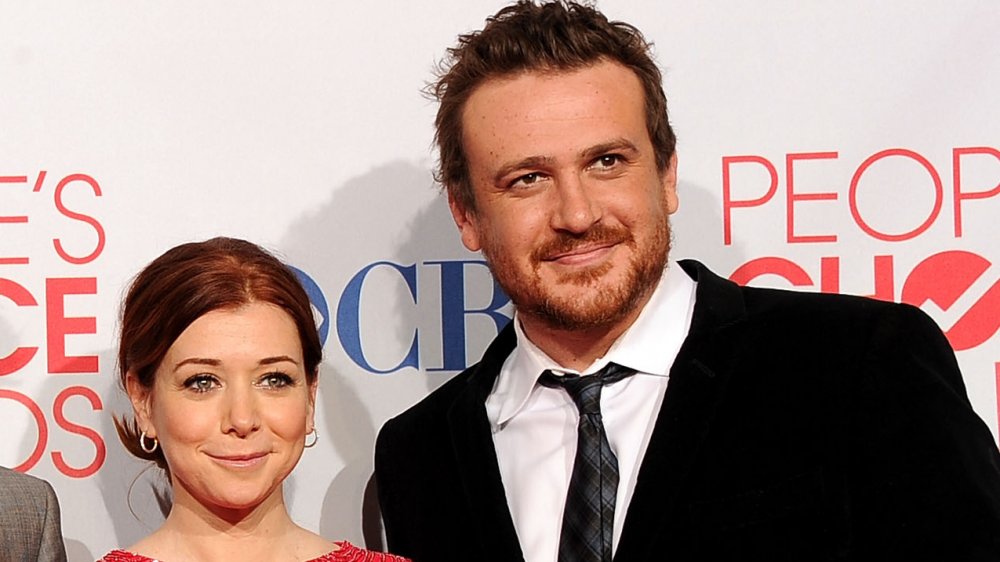 Jason Merritt/term/Getty Images
Alyson Hannigan adored her onscreen husband, Jason Segel, on How I Met Your Mother, but she absolutely loathed locking lips with him. The actress, who played Lily Aldrin on the series, confessed that kissing Segel, who starred as Marshall Eriksen, was almost an intolerable experience for her because of his smoker's breath.
"I cannot stand cigarette smoke. It's like kissing an ashtray and he's trying to be polite by having gum or mints, but it doesn't help," the Buffy The Vampire Slayer alum told Digital Spy. She tried to get Segel to curb the habit, she revealed, to no avail.
"When we started the pilot [for the show] he was like, 'Get me to stop smoking, I'll be your best friend.' So we did this bet where he would owe me $10 every time he had a cigarette. After the first day, he owed me $200," she recalled. "So he said, 'I'm just quitting,' and he quit cold turkey for about a year. It was fantastic but then ... he got stressed out and he started smoking again."
Despite his noxious nicotine habit, Hannigan adored working with Segel and was pretty heartbroken when How I Met Your Mother wrapped in 2014. The pair appeared together on The Talk in January 2014 and Hannigan wept on live TV over the end of the show.
Alyson Hannigan still loved working with Jason Segel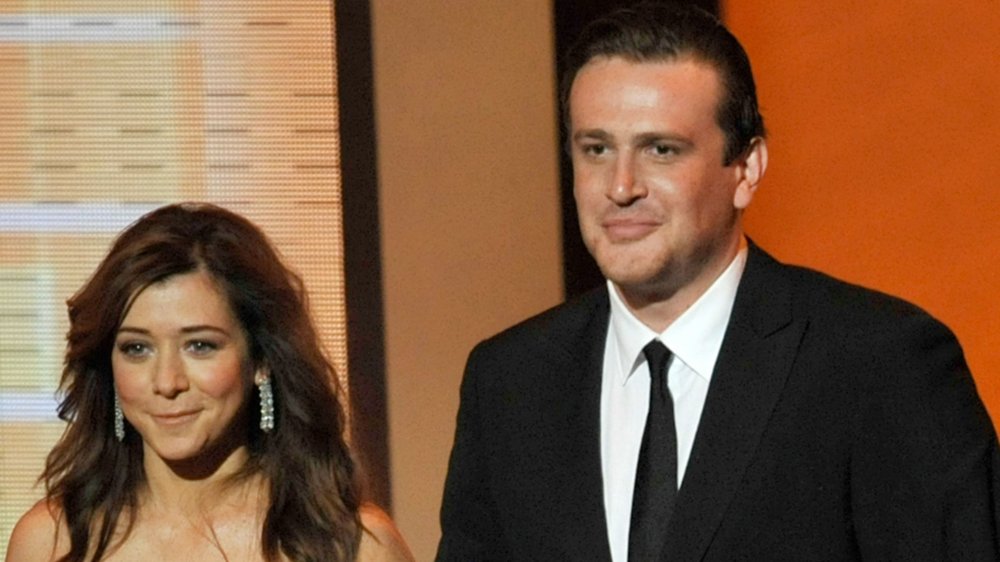 Kevin Winter/Getty Images
"He's just such a wonderful guy ... I'm getting all—I'm not gonna miss him," Hannigan joked as her voice broke and her eyes welled up. "I'm not good at answering this question at all." When Segel put his hand on her shoulder and said, "Aww, babe," Hannigan began crying harder, telling the audience, "I'm on a daytime talk show crying, this isn't how it was supposed to go!"
When the panel asked Segel what he'd miss most about the show and working with Hannigan, she broke down yet again at his kind words.
"Aly taught me a lot about how to be a man, I gotta say. I was 25 when I took the show.  think we've all been through a lot personally," he said (via Us Weekly). "Aly and I have a lot of scenes together, spend a lot of time together, and she's always been there to listen to me and give me advice, saw me through hard times and good times." As he rubbed her shoulder as she sobbed, he added, "I learned a lot from being around Alyson by the kind of person that I wanted to be."
Want more scoop on the How I Met Your Mother cast? Dig into the details of Neil Patrick Harris' marriage.