Inside Kristen Stewart's Relationship With Girlfriend Dylan Meyer
Kristen Stewart began dating screenwriter Dylan Meyer about a month after ending an on-again-off-again romance with model Stella Maxwell. E! News reported that Stewart and Maxwell split after the romance "stopped being fun," though they briefly reunited and may well get back together again someday. Still, an insider says, Stewart is pretty serious about her new flame, Meyer.
"Kristen is spending time with Dylan and very happy about it. She was seeing Stella for a little bit while it worked, but now she has moved on with Dylan," the source said. The insider said Stewart is "focused" on her relationship with Meyer and that since they each are bicoastal, they get to see each other pretty often — which is no small feat for a star who has to travel so frequently for work. "Kristen isn't holding back at all and loves being with her," the source added. "They are moving quickly and always together."
Harper's Bazaar reports that Meyer has written for films including XOXO, which starred Sarah Hyland, and 2015's Loose Ends, in addition to the sci-fi series Miss 2059. She has also acted in some short films.
Kristen Stewart and Dylan Meyer may be getting serious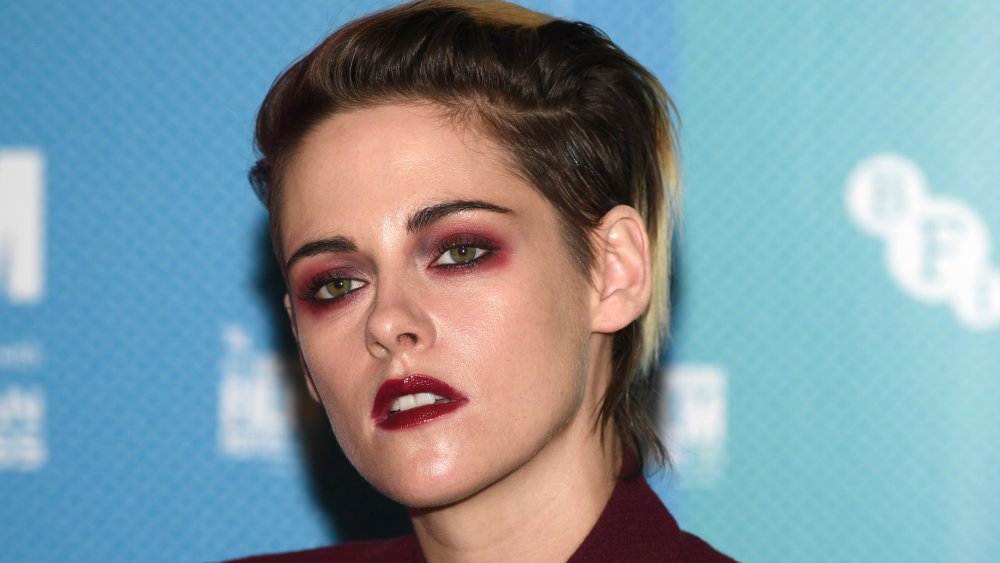 Gareth Cattermole/Getty Images
While in typical K-Stew fashion, the couple flies a bit under the radar. But despite the lack of media attention they've gotten, there is still a bit we know about Kristen Stewart and Dylan Meyer's romance.
In September 2019, Meyer hinted that she was head over heels for Stewart when she tweeted, "There is nothing like falling in love with someone to make you abruptly aware of all the different dumb/embarrassing/unsolicited directions your hair can go." Also indicating that Meyer and Stewart may be getting serious: Stewart brought Meyer as her date to the Toronto International Film Festival the same month, despite only dating for a few weeks, according to The Daily Mail. While Meyer and Stewart didn't walk the red carpet together, they were photographed holding hands. In October 2019, Stewart and Meyer were photographed heading to a karate class. You know what they say: The couple that sweats (and breaks wooden boards) together, stays together.
Of course, Stewart's most infamous relationship to date remains that which she had with Twilight co-star Robert Pattinson. Find out exactly why they split.