Here's How Much Money Jin Has Made From BTS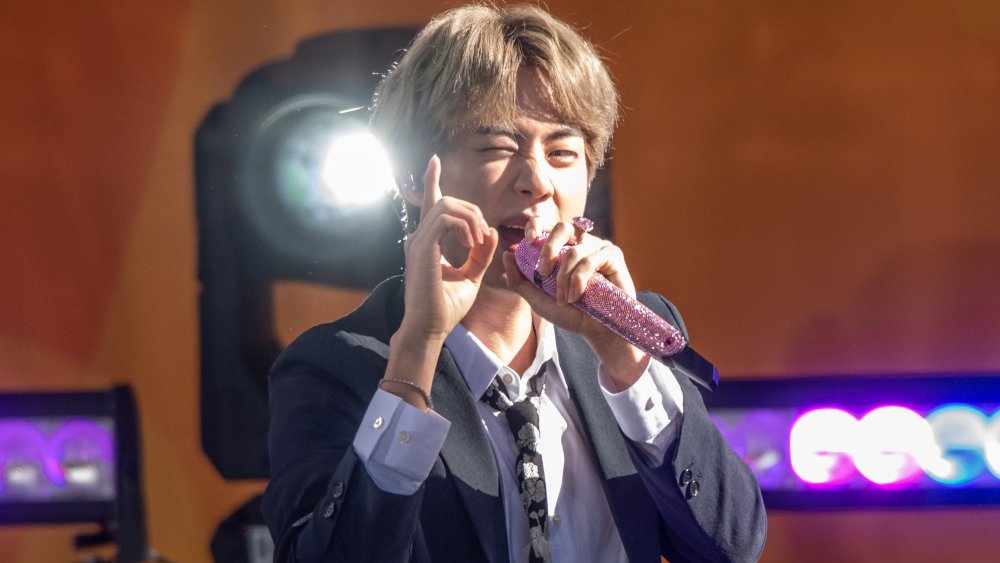 Noam Galai/Getty Images
If you've never heard of BTS, we're very sorry to tell you that you might be living under a rock. The K-pop boy band is taking the world by storm — starting, of course, with their home country of South Korea. A study by the Hyundai Research Institute estimated  (via the New York Post) that the boys are worth more than $3.6 billion yearly to their country's economy — talk about an invaluable group of guys. And while they're raking in the big bucks for their country, their individual paychecks aren't looking too shabby either. While the richest member of BTS boasts a net worth of $12 million, the others aren't too far behind. 
Jin (full name Kim Seok-jin) is the oldest member of the band. At the time of this writing, he's 26-years-old. As a member of BTS for the last 9 years, the singer has accumulated quite the healthy balance sheet. So how much money is sitting in Jin's piggy bank? 
It pays to be a boy in BTS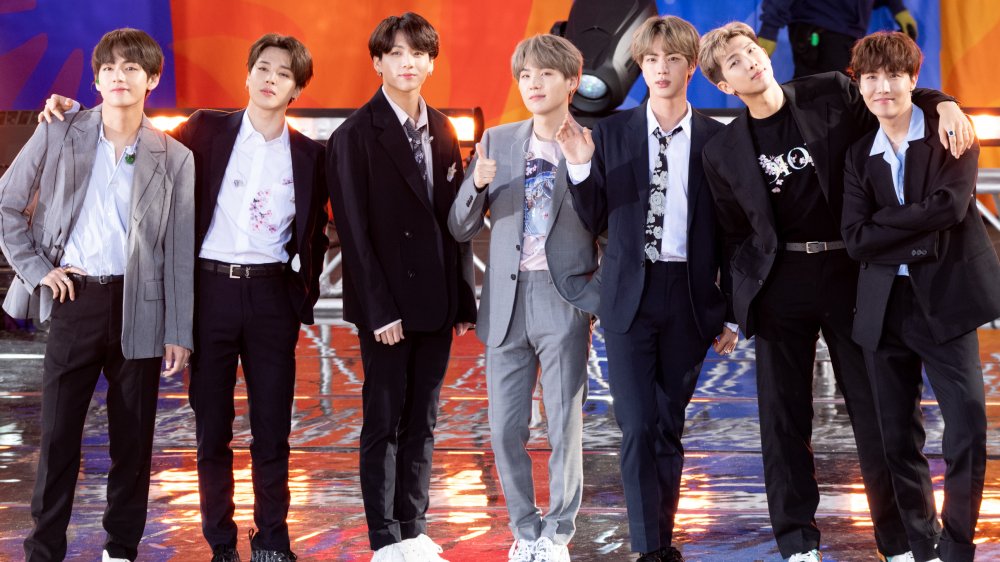 Noam Galai/Getty Images
According to Koreaboo, Jin is one of the six members of the band who has a net worth of $8 million. In addition to making money from touring and music releases, his producing and writing credits on some of BTS' albums also help contribute to the money in his pocket. According to Seventeen, he wrote the outros on the albums 2 Cool 4 Skool and The Most Beautiful Moment in Life: Part 1. 
Although all the members of BTS live together in a condo in Seoul, Jin actually has his own place — and it's in the same building! The 26-year-old bought the $1.78 million apartment as an investment back in March 2018. And thanks to his current gig, Jin reportedly paid for the nearly $2 million home completely in cash – where do we sign up to join BTS? 
Another place his money is going? A restaurant. In July 2018, Jin opened a restaurant called Ossu Seiromushi in Seoul with his brother. Koreaboo reports that the restaurant specializes in Japanese dishes, with Jin acting as the establishment's director. It seems the boy band member is interested in making the most of his millions.
However, the cash flow might come to a screeching halt fairly soon. Find out why Jin will soon be taking a hiatus from the group — and what it could mean for BTS.