How Ashton Kutcher Made Tons Of Money Outside Of Acting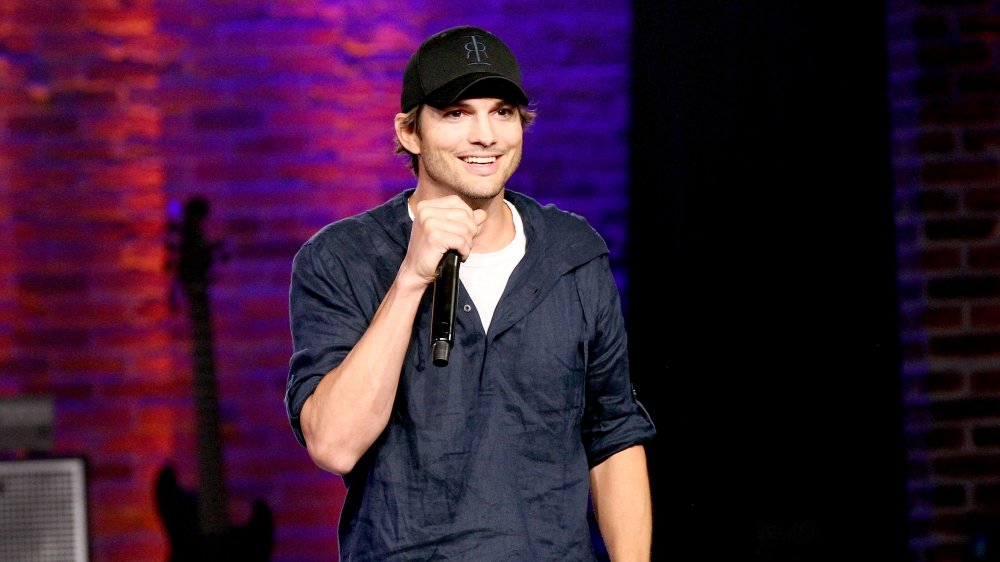 Terry Wyatt/Getty Images
Hello, Wisconsin — and the rest of the world for that matter — Ashton Kutcher is way more than an actor these days. The Iowa-native might've risen to fame as an actor starring as Michael Kelso on That '70s Show, and following it up with hits like Cheaper By the Dozen and Two and a Half Men. But his large net worth is only partly thanks to his acting gigs. According to Money Inc., Kutcher earned a whopping $750,000 per episode while on That '70s Show and made $800,000 per episode when he joined Two and a Half Men, but his net worth as of 2019 is an estimated $200 million, so where has the rest of his income come from?
For starters, Kutcher has earned some extra bucks in the entertainment field by working behind the camera. In 2000, he created the Katalyst Media production company, which was responsible for shows like Beauty and the Geek and Punk'd, which not only earned Kutcher $11 million, but it gave him experience as a producer, creator, and host. Katalyst Media eventually fizzled out, but Kutcher has remained a star both in front of and behind the camera with his latest venture being Netflix's The Ranch, on which he is an executive producer, as well as one of its main stars.
Kutcher's biggest non-entertainment money maker, however, is where the majority of his earnings come from nowadays. The 41-year-old actor is a big deal in the tech world after investing in Skype back in 2009 and quadrupling his investment 18 months later when they were acquired by Microsoft. This gave him the investing bug and sparked his interested in the start-up world. 
Ashton Kutcher's investment chops have earned him a pretty penny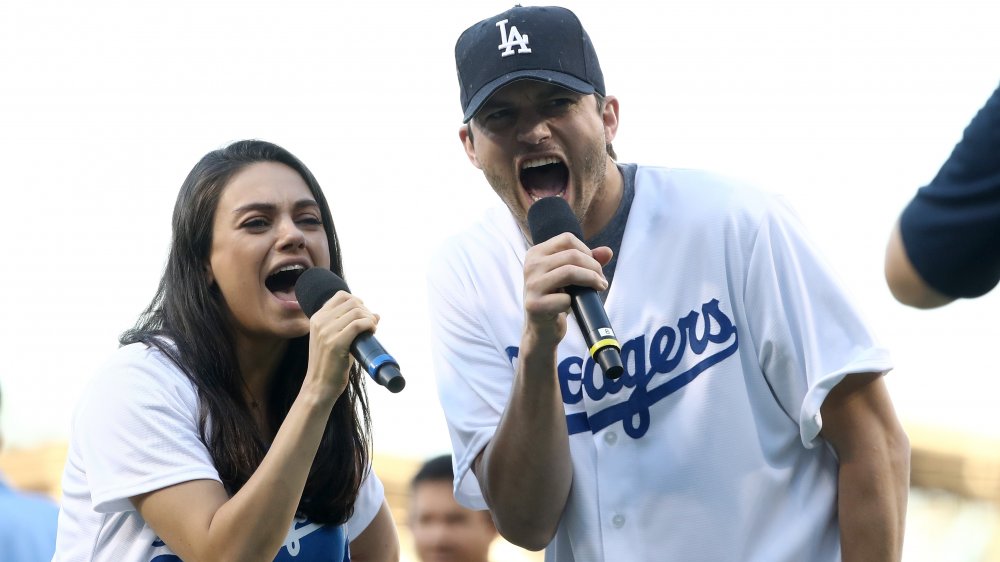 Sean M. Haffey/Getty Images
In 2010, Ashton Kutcher joined forces with investors Guy Oseary and Ron Burke to create an investment firm with the on-the-nose name A-Grade Investments. Together, the men invested in a lot of tech companies, including Uber. They invested $500,000 into that one, and the move paid off, having netted them a return that was 100 times bigger than the money they put up, according to Forbes. They also invested in Airbnb, Pinterest, Shazam, Spotify and more. Most of their investments have brought them a lot of money, but that's not what it's all about for the actor.
"If we don't make a dollar, but we change the world in a meaningful way because we solve real problems and we support great people and do our best to help, the returns are going to be the exhaust of that," Kutcher told Forbes in 2018 in regards to his investment work.
In 2015, Kutcher took on another business venture with A Plus, a digital media company and website that focuses on positive news stories and has brought in a reported $3.5 million. That same year, with Oseary by his side once again, Kutcher opened up a successor to A-Grade Investments: a new company called Sound Ventures. According to The Travel, Sound Ventures is another capital firm, but this on'es backed by institutional funding. One of its first investments was Neighborly, and since its start the firm has made a total of 77 investments. 
The combination of Ashton Kutcher's acting and producing earnings paired with his tech and investment savvy has made it so his portfolio and his net worth are on an upward trajectory. With so much success it appears that the sky's the limit for this actor-turned-tech-mogul.