The Ridiculous Amount Of Money BTS Is Worth To South Korea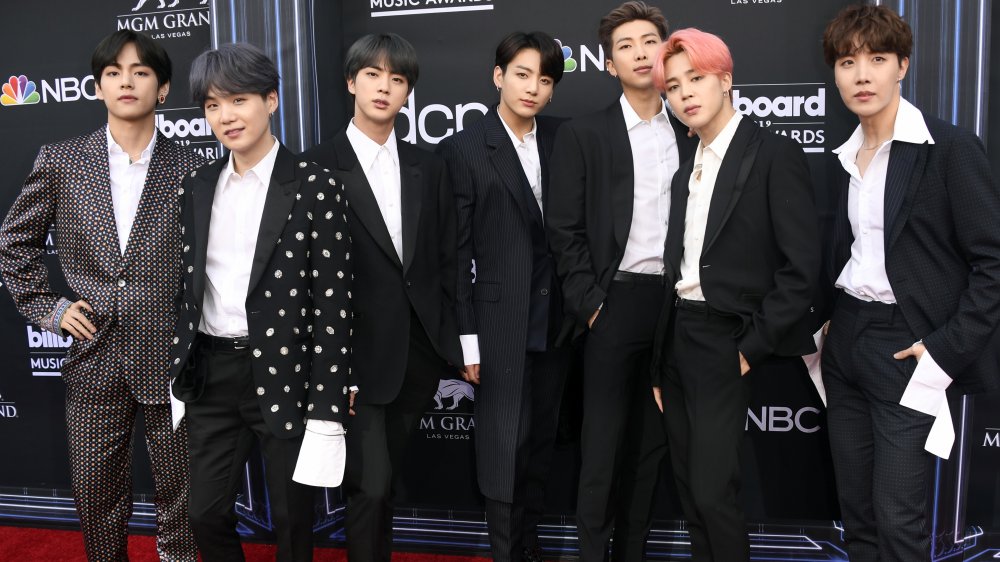 Frazer Harrison/Getty Images
With adoring fans all over the world, millions of albums sold and countless endorsement deals, K-pop phenomenon BTS is worth a king's ransom to South Korea. Despite only making their debut in 2013, the BTS boys have become a force to be reckoned with in the world of pop. In just six years, they've topped the charts, sold out stadiums and even made history, becoming the first K-Pop act to earn a Grammy nomination. Despite being their ARMY's "humble kings," the international superstars should certainly be proud of the empire they've amassed. 
While six out of the seven members have a net worth of $8 million apiece, J-Hope is worth a whopping $12 million. According to The Wealth Record, as of this writing, the band's net worth sits somewhere around $60 million, which earned them slot 43 on Forbes Celebrity 100 list. While that might seem like a staggering amount for a group that's been around less than a decade, the number pales in comparison to the amount of money they bring to their home country. What ridiculous amount of money is BTS worth to South Korea?
Making billions is in BTS' DNA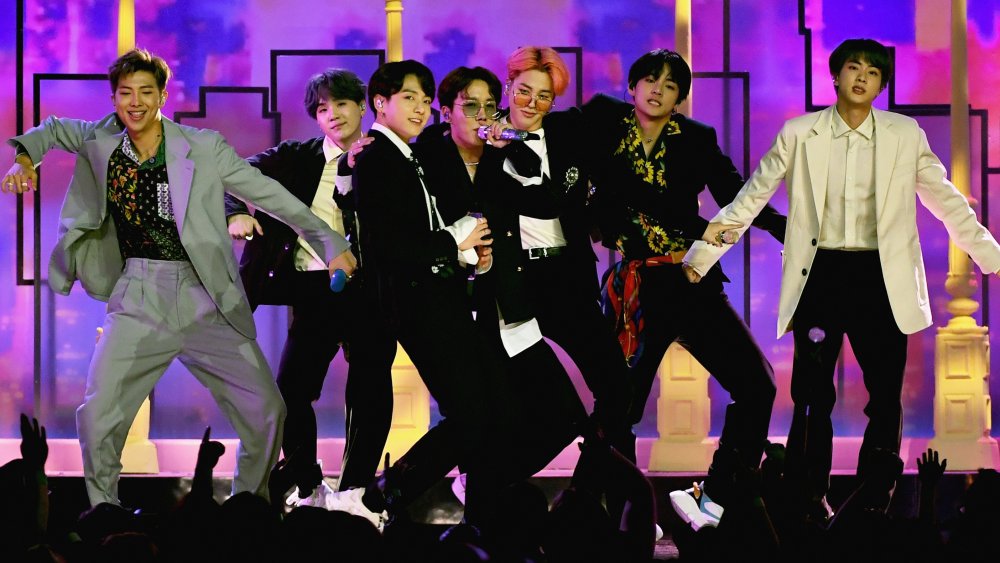 Ethan Miller/Getty Images
According to The Hollywood Reporter, the unstoppable boy band accounts for $4.65 billion of South Korea's GDP — oh, my, my, my! That number lands the band among the top-grossing companies in Korea including Samsung, Hyundai and Kia. So how are they doing it? 
First of all, they sell albums like crazy. The band's latest EP, released in April 2019, Map of the Soul: Persona sold 3.5 million copies around the world in just six months (via THR). Worldwide tours also contribute to their massive worth. Billboard Boxscore reported that the first six stadium dates in the U.S. for BTS' "Love Yourself: Speak Yourself" tour made $44 million and sold 600,000 tickets — that's about $7 million per show! And it seems fans can't get enough of BTS in any form, seeing as how about $130 million worth of merchandise (including books, T-shirts and dolls), is sold every year. 
Despite being South Korea's current It boys, it seems BTS isn't just content with being on top for now — they want to stay there. "We have to consider ourselves not just better [than other K-pop acts], but the best," band leader RM told THR. "When we're out there on that stage, we're there to conquer. We think we're the ones."
With an impending hiatus for band member Jin, find out how BTS plans to keep the momentum (and the money) from coming to a halt.