Harry Potter Stars Share Thoughts On Reprising Their Roles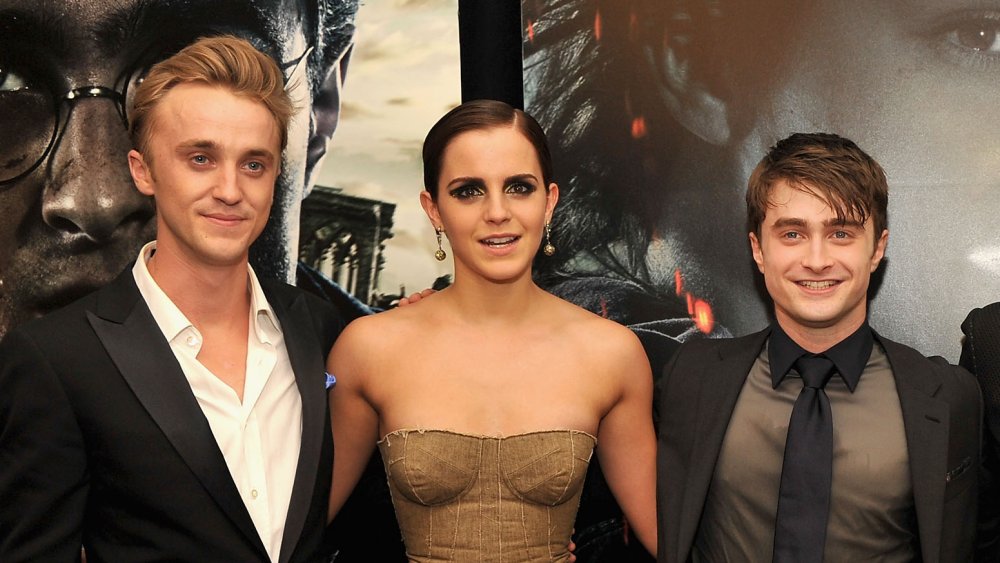 Stephen Lovekin/Getty Images
Harry Potter is one of the most beloved film franchises to ever hit theater screens. That's why fans are likely divided about whether or not there should be another movie. While some would surely argue that the story should be left as it is with the eight films that currently exist, others might feel the need to return to the wizarding world. But what does the cast think?
While talking with Red Carpet News TV in 2019, Tom Felton, who you'll recognize as Draco Malfoy, opened up about the possibility of another Harry Potter film. At first he replied to the inquiry about reprising his role by saying, "How much [are] you offering?" He added, "I'm joking." Felton then got a little more serious and addressed a possible film which would presumably be an adaptation of JK Rowling's The Cursed Child. Although the follow-up would then focus on the characters as adults — which would suit the now-grown actors — Felton doesn't see it happening. "I don't think it will be reprised, to be honest with you," he admitted. "I think it was a wonderful eight chapters, and I think everything that needed to be done was done."
Instead, Felton thinks that the people behind the scenes "will take [the stories] further on in their own direction." While that doesn't sound promising for those who are keen to see the original cast return, other stars from the Harry Potter universe have their own thoughts on the situation.
Emma Watson and Daniel Radcliffe have their own opinions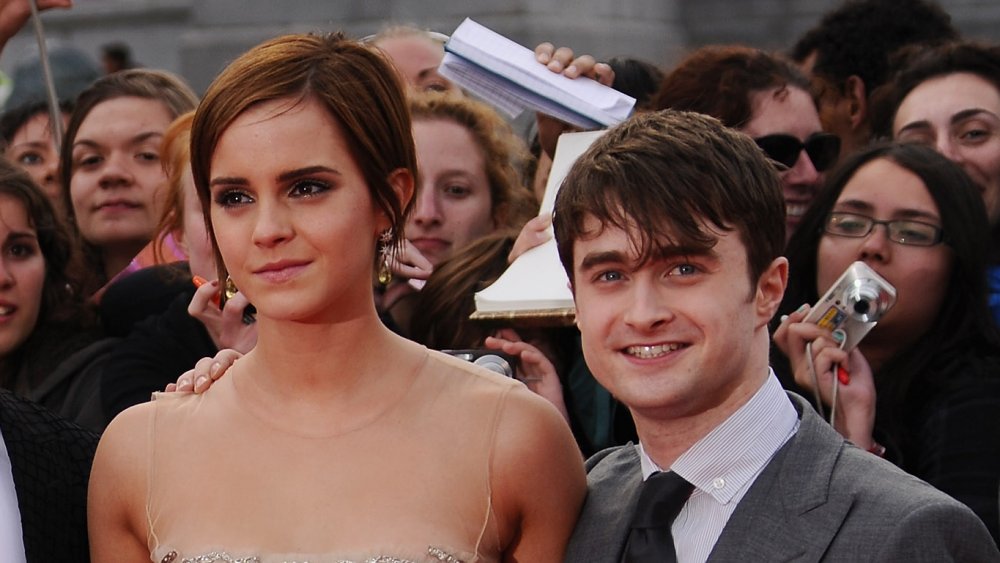 Ian Gavan/Getty Images
Emma Watson appeared in the Harry Potter films as the brainy and brave Hermione Granger. And while there's no doubt that fans would love to see her bring her character back to life, Watson told EW Radio on Sirius XM in 2017 that there was "definitely nothing planned at the moment"(via Refinery29). However, she also suggested that she be asked again in 10 years to see what she thinks then.
Of course, we can't forget about Harry himself, or rather, the actor who played the famous wizard, Daniel Radcliffe. In early 2019, he revealed that he definitely thinks that the story will return, but it might not feature the original cast and may not be in the form of a film. "I feel like there are other stories from that world that you could absolutely turn into a TV series, 100 percent," Radcliffe told TV Guide.
The star also thinks that a completely new reboot of the original stories is likely. "I don't know at this point what would be gained by rebooting it for TV, but that's not necessarily the goal, I suppose," he said. "I definitely think there will be another version of it within my lifetime. It will be interesting to see. At the moment those films have sort of a sacred varnish on them, but that will be worn away at some point... I'm just intrigued to see when that happens."