What Brooke Hyland From Dance Moms Is Up To Now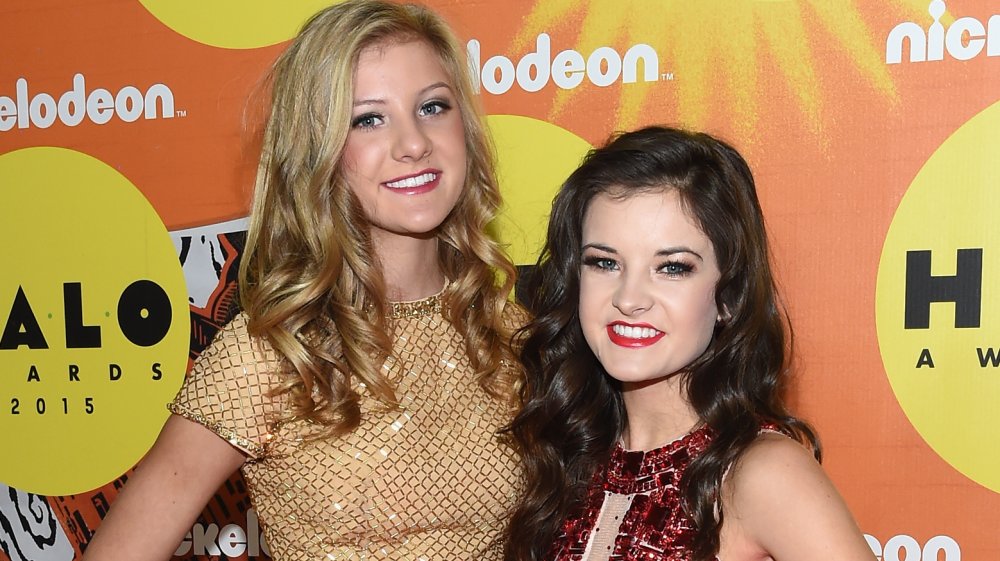 Larry Busacca/Getty Images
Brooke Hyland joined the show Dance Moms when she was just 12 years old. Brooke left the show four seasons later in 2014, when she was 16 years old. Now, at age 21, Brooke seems to have left her past behind her, hung up her dancing shoes, and moved on to the next stage in her life. 
Like former Dance Moms co-star Kendall Vertes and many other stars from the show, Hyland did not always get along with sometimes explosive dance coach — and onetime jailbird — Abby Lee Miller, who runs the Abby Lee Dance Company. 
In a confessional interview on an episode of Dance Moms, Hyland dished that she and her sister, Paige, had worked with Miller since they were infants. "She got worse as the show went on," Hyland said of her former coach. 
But a lot of time has passed since then. Here's a peek at what Brooke Hyland has been up to since her run on Dance Moms came to an end. 
Brooke Hyland graduated from college after Dance Moms
After Dance Moms, Brooke Hyland has tried to live as normal of a life as possible, despite having more than 3.4 million followers on Instagram. After finishing high school, she went on to Ohio University, where she pursued a degree in marketing, management information systems, and business analytics, according to Woman's Day. Now that Hyland is a household name with so many followers on Instagram, a degree in marketing seems like it will be a good fit! 
After graduating in May, 2019, Hyland took to Instagram to share photos of herself and her friends celebrating their big day. In one Instagram post, she included the caption: "3 years, 2 degrees, and INFINITE memories. Thank you to Athens for the best chapter yet: giving me not only the BEST of times, but the BEST of friends. Doing life on these bricks is something I don't ever want to stop doing, but cheers to us and to what's next." 
So what exactly came next for Brooke? 
Brooke Hyland has traveled the world
Brooke Hyland may not be dancing as much as she used to when she was on Dance Moms, but she's still not staying in one spot. The recent graduate followed up her time at Ohio University by setting out to travel the world. 
Hyland chronicled her travels with a ton of Instagram-worthy photos that she shared with her fans. She spent the whirlwind post-college Euro trip in Greece, Italy, Switzerland, Germany, the Czech Republic, Amsterdam, England, France, and Spain. 
One of Hyland's photos shows her chilling on Agia Anna Beach in Naxos, Greece, with a delicious-looking drink that has way too many straws. Another photo shows Hyland posing with a group of friends outside of the Colosseum in Rome. 
Hyland's other stops included Cinque Terre, Munich, the Berlin Wall, the Eiffel Tower, the Louvre, La Sagrada Familia and Park Guell in Spain, and other famous landmarks. Not a bad world tour for a woman fresh out of college! It'll be interesting to see what she does next once she finally slows down.
Check out Brooke Hyland's Instagram for a peek at more of her adventures and to keep up with her in the future.