Here's How Much Jamie Dornan Is Actually Worth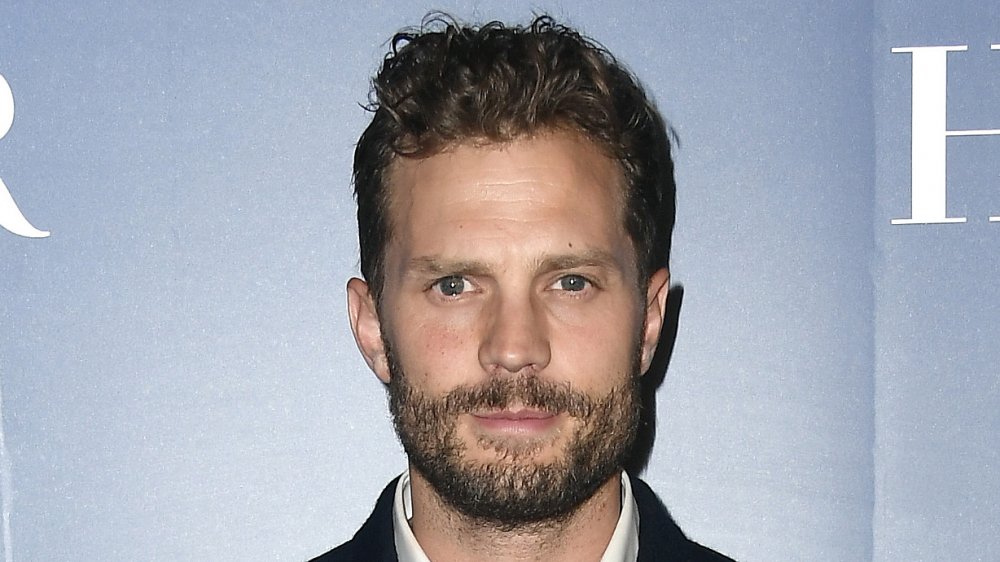 Frazer Harrison/Getty Images
Whether he likes it or not, Jamie Dornan has the Fifty Shades of Grey trilogy to thank for his mainstream success. After his turn as the hunky Christian Grey, Dornan is now a bonafide star. "Listen, I think it's given me so much beyond finance-wise," the actor dished to Deadline. "I mean that opportunity to then do the movies that we're talking about like Anthropoid and A Private War, movies like that have so much heart and mean so much to me. I would not have been given those opportunities if I hadn't done Fifty Shades." 
As it turns out, Dornan has been using his dazzling good looks to pave a career path for himself way before starring in the steamy franchise. In 2009, the actor's most high-profile role to date was starring alongside Kirsten Dunst in Sofia Coppola's Marie Antoinette. In those days, Dornan was considered more of an up-and-coming male model as opposed to an aspiring actor — a model with an aversion to taking his clothes off. "I'm not going to take my shirt off every time I'm in front of a camera," Dornan said in a 2009 interview with the Evening Standard. However, little did he know, being eye candy would be his bread and butter for years to come.
Now that The Fall actor has closed the final chapter on the heartthrob of a character that gave him millions of doting fans, let's see how much Jamie Dornan is actually worth.
Mr. Grey's paycheck wasn't all that gloomy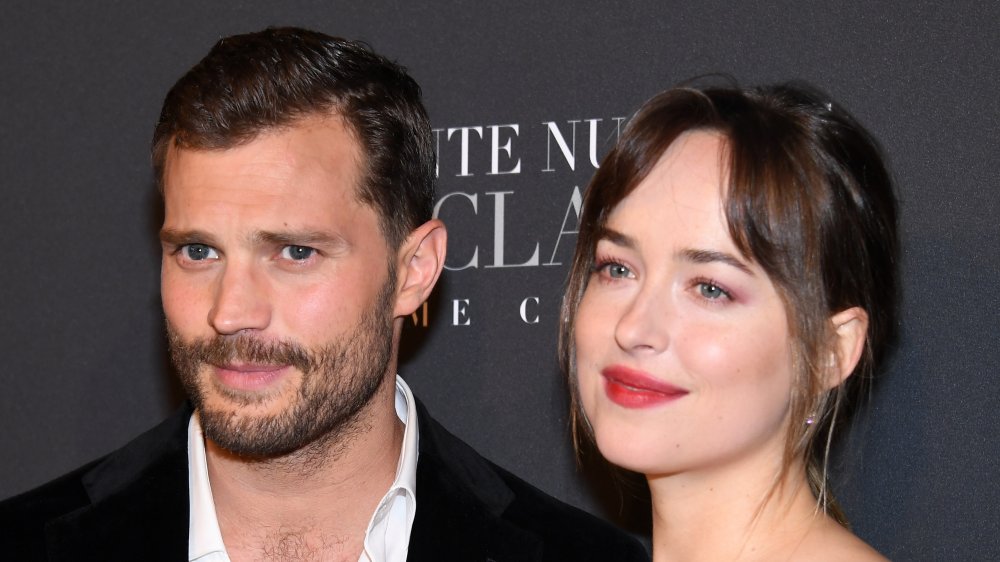 Pascal Le Segretain/Getty Images
When it was announced that Jamie Dornan was set to play Christian Grey in Fifty Shades of Grey, celebs and fans alike couldn't help but express their sheer excitement. Adapted from the erotic E. L. James trilogy of books, everyone knew the initial flick would fare well at the box office considering that in 2012 the first novel became the best-selling book in Britain of all time. While Harry Potter fans were certainly left scoffing at that fact, Dornan and his co-star, Dakota Johnson, were probably doing the same — but for different reasons. 
Surprisingly enough, the two celebs didn't even make that much money off of the very first movie even though it grossed $166,167,230 domestically. As sources told The Hollywood Reporter, "the pair received $250,000 each (plus tiered box-office bonuses) to star in Universal's erotic hit". The pair reportedly didn't receive any backend compensation either. We're not going to lie, we'd be miffed too. 
Naturally, both stars renegotiated their wages, and the franchise proved to be highly lucrative. For both sequels, it's reported Dornan was paid over $5 million. Even after filming was completed, Dornan's bank account was anything but dull and grey. According to the Independent, the actor received "a dividend of more than €1 million from his commercial firm" for the trilogy. 
He's dipped his toes in other ventures, too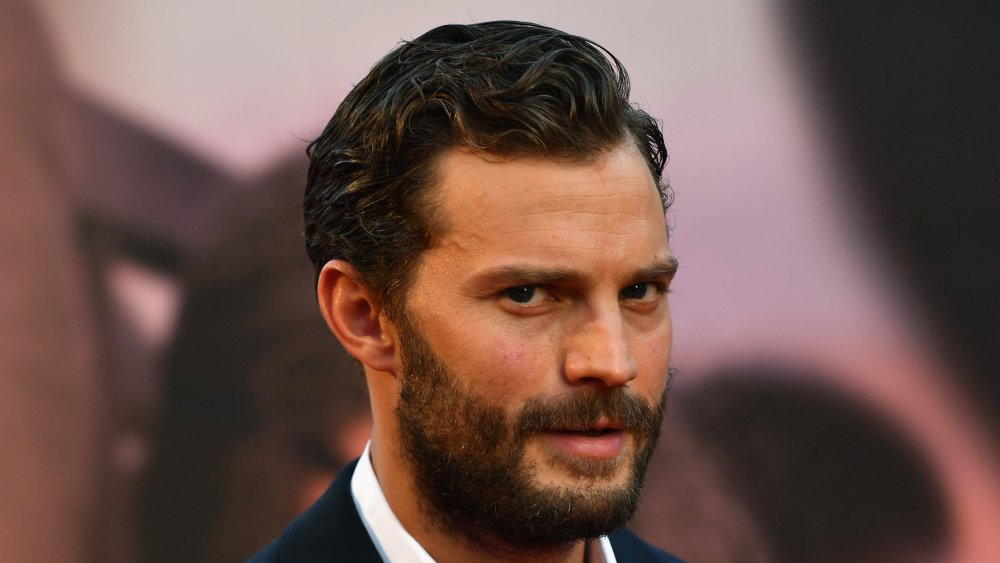 Gareth Cattermole/Getty Images
Jamie Dornan has certainly proved he's much more than just a pretty face. According to Celebrity Net Worth, the actor is worth a staggering $14 million — and his earnings aren't solely from his Fifty Shades of Grey fame. 
Before we forget, Dornan wasn't just your average model. Dubbed "The Golden Torso" by the New York Times and the "male Kate Moss" by GQ creative director Jim Moore in the same interview, the Irish celeb certainly has clout in the modeling industry. Seeing as how Dornan was named one of the biggest male models of all time by Vogue in 2016, there's no denying that the 37-year-old definitely made some big bucks during his time pouting in front of the camera. 
Along with his work as "The Golden Torso", it appears that Dornan has an eye for real estate, too. In 2018, the Robin Hood star sold his mid-century Los Angeles-based home for $3.18 million. Not bad for a bloke that's the total opposite of the extravagant character that we've all come to know him for.