Here's How Much Money Kunal Nayyar Made From The Big Bang Theory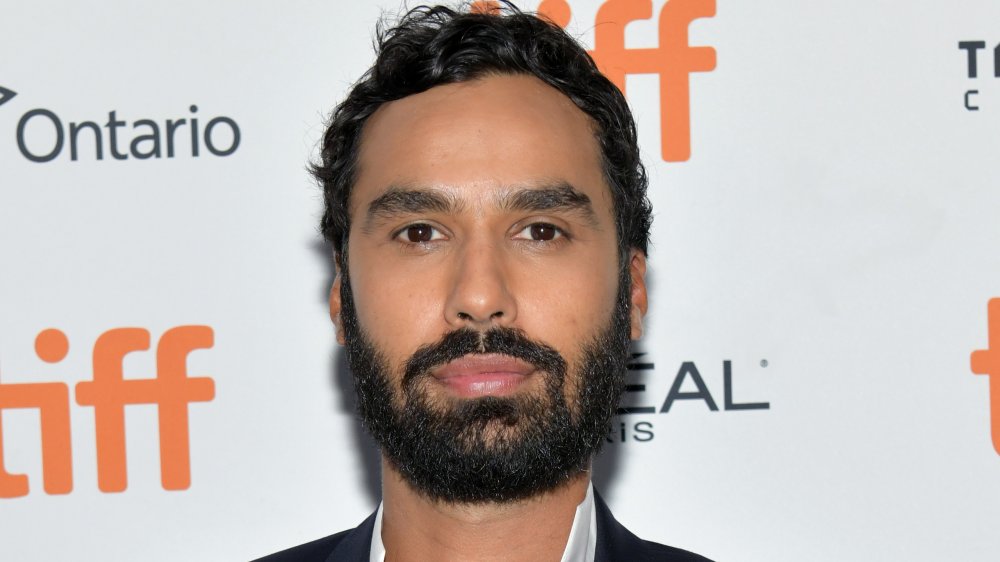 Rodin Eckenroth/Getty Images
By the time The Big Bang Theory wrapped in 2019, the popular CBS sitcom had broken all kinds of records, cementing the show and its cast in television history. Perhaps one of the most impressive feats of the core cast over the show's 12-season run is that they were able to negotiate a paycheck of $1 million per episode. At one point, all five members of the main cast — including Jim Parsons, Johnny Galecki, Kaley Cuoco, Kunal Nayyar and Simon Helberg — were breathing in the rare air of the Friends cast. However, in the final seasons, the top-earning stars reportedly took a $100,000 pay cut so that Melissa Rauch and Mayim Bialik could receive raises (cue the "awws" from the audience). 
While cast members like Galecki and Cuoco had been making a living as actors before The Big Bang Theory, Nayyar was a relative newcomer to the world of television when he signed on to the sitcom. Prior to landing the role of Rajesh Koothrappali in 2007, Nayyar only had two acting credits to his name, so it's safe to say that he probably wasn't making the big bucks. However, 12 seasons and more than 200 episodes later, Nayyar is now not only a bonafide A-lister, but also a millionaire — talk about going out with a bang. So exactly how much did Nayyar take home during his time as Koothrappali? 
Kunal Nayyar raked in the big bucks from Big Bang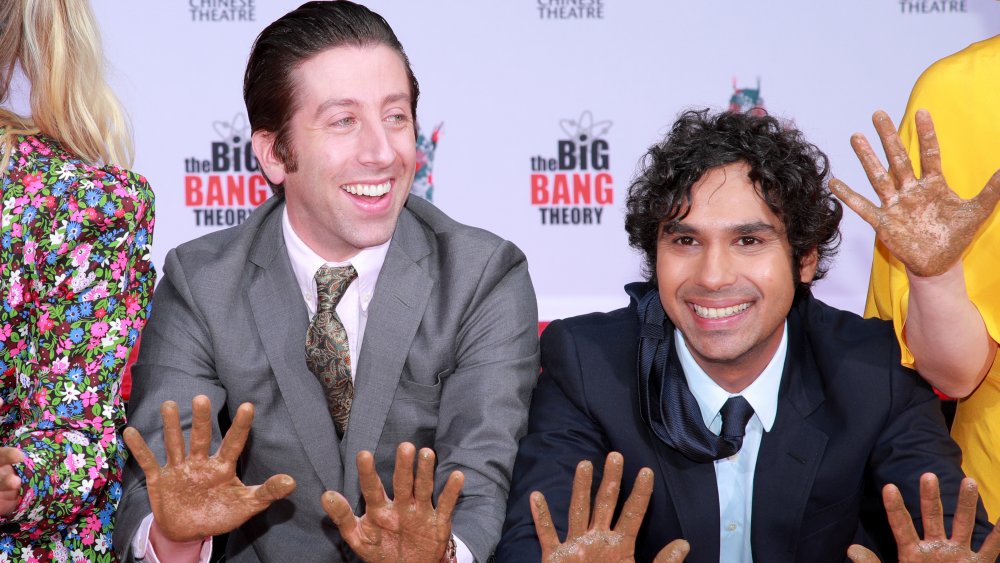 Rich Fury/Getty Images
According to Celebrity Net Worth, Kunal Nayyar is worth a staggering $45 million — Bazinga! While Nayyar was taking home a pretty hefty paycheck by the time he took his final bow, the actor wasn't always on an even playing field with the other main cast members. Deadline reported that for the seventh and eighth season of The Big Bang Theory, Nayyar, along with co-star Simon Helberg, was only earning 75% of the salaries of Jim Parsons, Johnny Galecki, and Kaley Cuoco — pulling in about $750,000 per episode. While that's certainly nothing to sneeze at, it does pale in comparison to the $900,000 he received during the eleventh and twelfth season of the show. 
In 2015 and 2018, Forbes listed the 38-year-old as the world's third highest-paid TV actor (he was bested by Parsons and Galecki both years), raking in $20 million and $23.5 million, respectively. Considering the fact that Nayyar didn't take on too many side gigs during his Big Bang years, the majority of his millions were more than likely coming from CBS. 
Seeing as how he has millions upon millions of dollars sitting in the bank, Nayyar never really needs to work another day in his life if he doesn't want to. However, he's still pretty active post-Big Bang. Here's what the television star is up to these days.