The Most Controversial Moment Of Ashton Kutcher's Career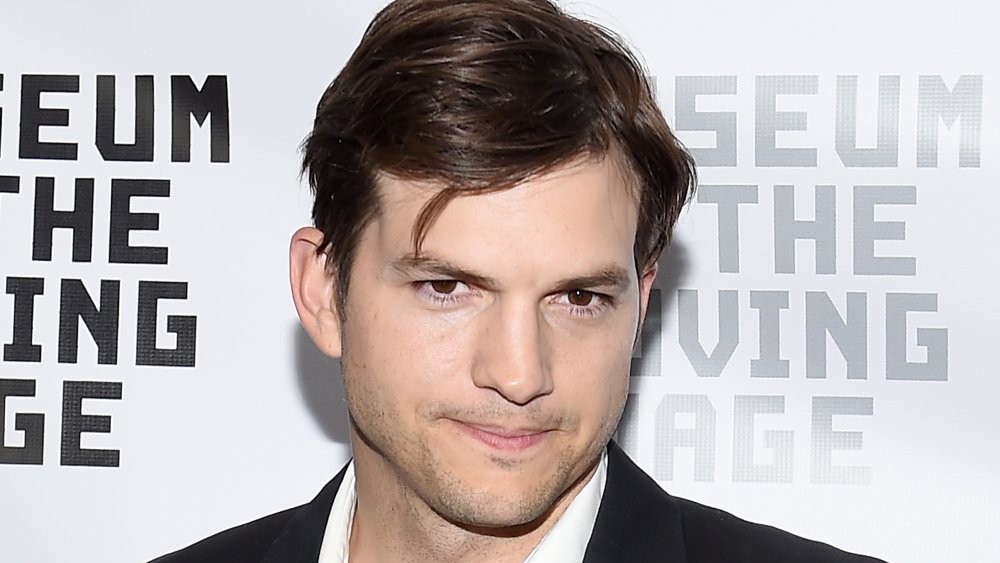 Nicholas Hunt/Getty Images
If you're a longtime fan of the casts of That '70s Show or Two and a Half Men, you may not realize that star Ashton Kutcher has a shady side. Along with having to kiss Mila Kunis on That '70s Show when she was still a "little girl" and facing a rather messy divorce from ex-wife Demi Moore, the actor found himself involved in a race-based controversy back in 2012 — when he appeared in an ad for Popchips in brownface.
The New York Times explained that the $1.5 million campaign "featured Mr. Kutcher as four different male characters looking for love: a white, dreadlocked Brit named Nigel, a Karl Lagerfeld look alike, a tattooed, flannel-shirt-wearing guy with a beard named Swordfish, and 'Raj.'" It was the character of Raj that led to the public outcry. Meant to be an Indian man, Kutcher used a "sing-song accent" and brown makeup to play the character.
Tech entrepreneur Anil Dash was offended by the character and wrote [via The New York Times], "Right now you're making the world worse. Not just for me, or a billion other Indian people, but for my son, who I am hoping never has to grow up with people putting on fake Indian accents in order to mock him. Maybe people won't be familiar with that stereotype if you, yes you personally, can refrain from spending millions of dollars and countless hours of your time on perpetuating that stereotype in order to sell potato chips."
The company soon realized they had made a mistake and apologized. But Kutcher? Well, not so much.
Popchips apologized but Ashton Kutcher didn't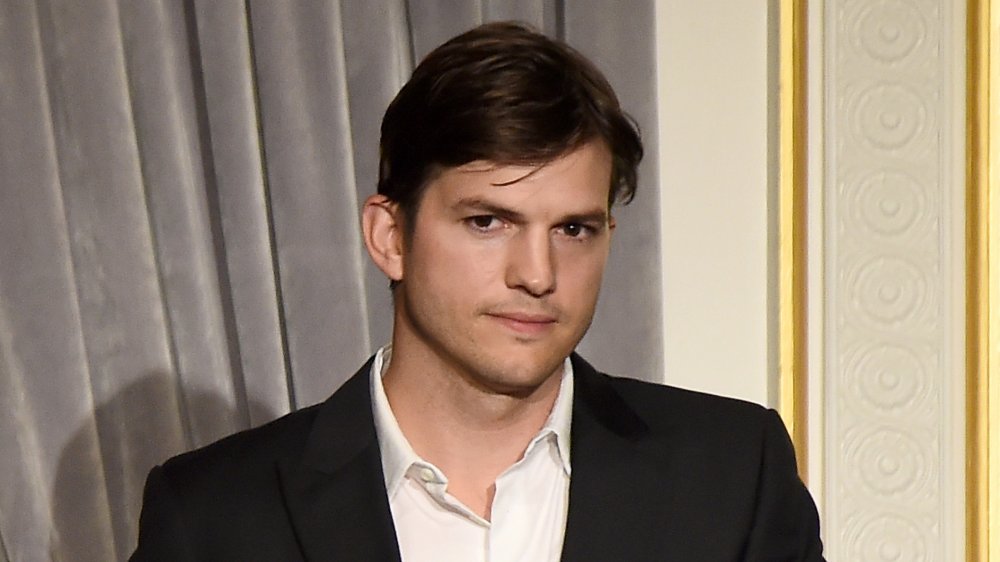 Nicholas Hunt/Getty Images
After the backlash, Popchips explained their motivation in a statement to The Hollywood Reporter, writing, "The new popchips worldwide dating video and ad campaign featuring four characters was created to provoke a few laughs and was never intended to stereotype or offend anyone. At popchips we embrace all types of shapes, flavors and colors, and appreciate all snackers, no matter their race or ethnicity. We hope people can enjoy this in the spirit it was intended."
However, when that wasn't enough, the company pulled the ad and apologized. "We received a lot feedback about the dating campaign parody we launched today and appreciate everyone who took the time to share their point of view," Keith Belling, the founder and CEO of the company, wrote [via THR]. "I take full responsibility and apologize to anyone we offended."
However, Kutcher remained silent amid the controversy. Two months after the debacle, writer Ling Woo Liu called him out via CNN, writing, "I'm starting to lose patience. It's not like the guy doesn't understand communication. Actor Ashton Kutcher has 11 million Twitter followers and nearly 13 million Facebook fans. Maybe he just forgot to put a stamp on the letter he should've written to America, saying, 'I'm sorry I painted myself up in brown-face and spoke in a mock Indian accent in order to sell potato chips. I understand the serious impact this has on society, and I'm trying to undo the damage I've caused.'" 
And yet, he still hasn't apologized. Maybe he's too busy investing in tech start-ups to figure out how.