Did Mila Kunis And Ashton Kutcher Date While On That '70s Show?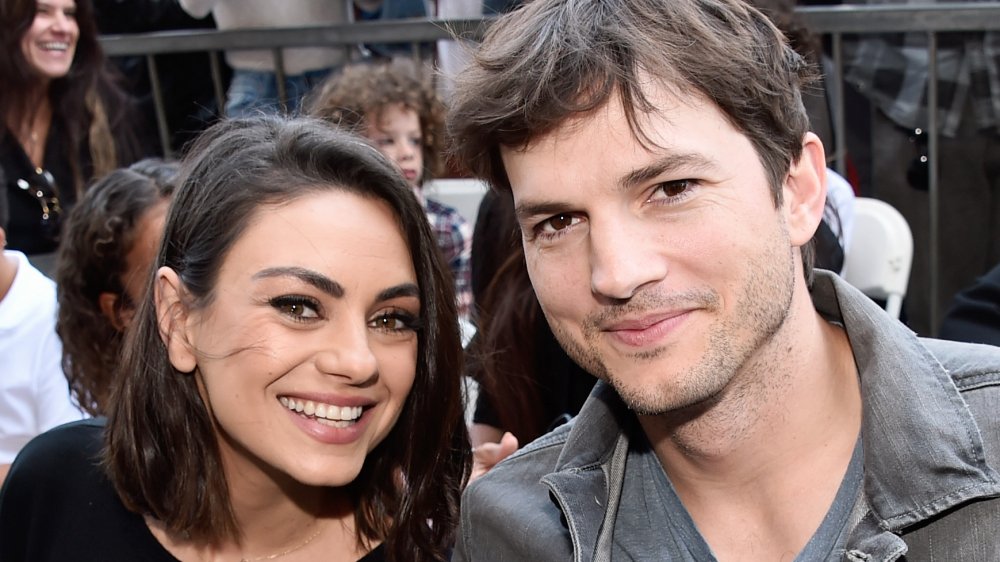 Alberto E. Rodriguez/Getty Images
Mila Kunis and Ashton Kutcher met while they filmed That '70s Show, in which they respectively starred as shallow brat Jackie Burkhart and dimwitted Michael Kelso. They played a couple on the hit comedy series, but they didn't get together in real life until much later.
Kunis told People back in 2001 that Kutcher was her first-ever kiss. "I was like, 'Oh, he's so cute, it's the Calvin Klein model!' Then I was like, 'I have to kiss him?' I was so nervous and uncomfortable. I had the biggest crush on him." She added, "Ashton was so nice. He just made jokes and gave me funny little compliments. He made me laugh." Interestingly, Kutcher had no idea he was Kunis' first kiss, confessing in 2001, "I'm so glad I didn't know that or it would've been too much pressure." He went on, "I was so nervous. She acted so cool. She seemed as if she'd done it a thousand times. I was the one with the butterflies in my stomach. I mean, here's this little girl and I have to kiss her. It was nerve-racking."
How did Mila Kunis and Ashton Kutcher get together in real life?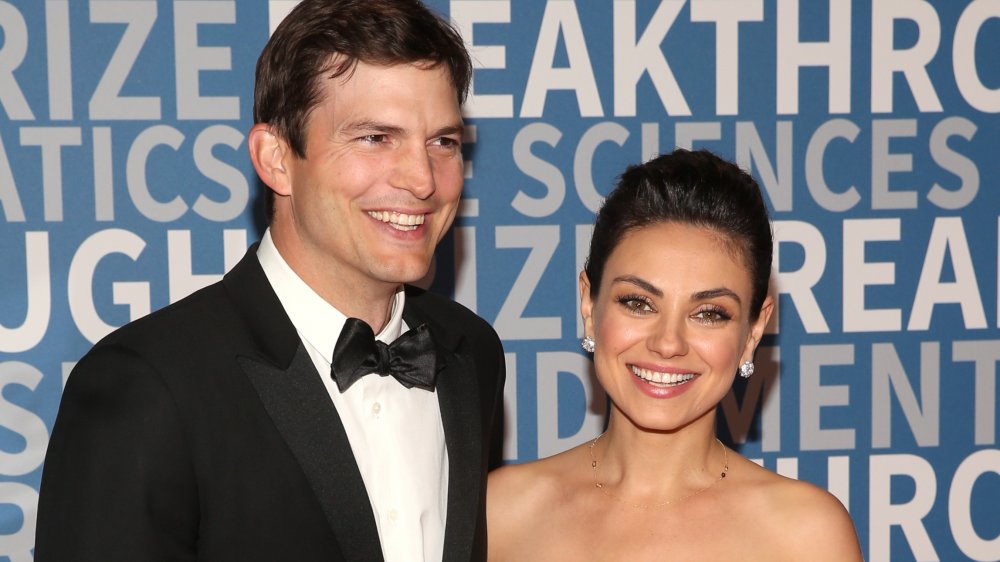 Jesse Grant/Getty Images
Mila Kunis told The Howard Stern Show (via People) that she and Ashton Kutcher first hooked up after hanging out at a party where he was actually supposed to set her up with one of his buddies. But clearly Kunis and Kutcher had chemistry. This went down after his split from ex-wife Demi Moore, and, ironically, while he and Kunis were filming their separate movies Friends with Benefits and No Strings Attached.
The pair wed in July 2015. In 2016, Kunis told Howard Stern that it was good that they waited until they got older to get together, saying, "We would never be together based on the people that we used to be." She noted, "We started dating with the idea we were both never going to get married. A year later we were like, 'Tomorrow let's [get married].'" Kunis and Kutcher are now parents to daughter Wyatt, born in 2014, and son Dimitri, born in 2016.
And, sure, they seem happy... but are they? Check out these bad signs in Ashton Kutcher and Mila Kunis' marriage.