Alex Trebek Behind-The-Scenes Footage Might Make You Emotional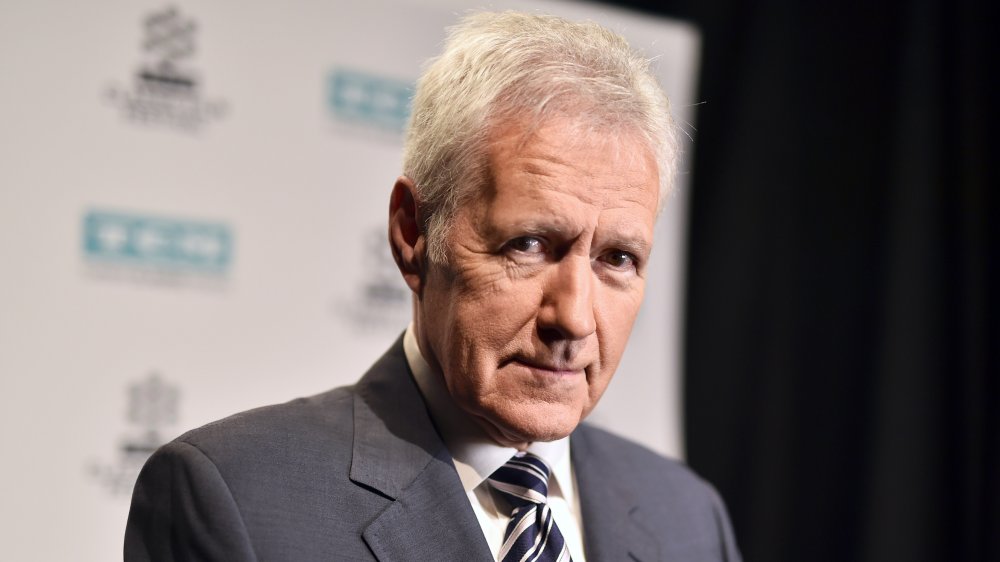 Emma Mcintyre/Getty Images
TV legend Alex Trebek has been pretty open about his battle with cancer. His wife Jean even discussed her use of "sound healing" during his struggle. And while we don't always get to witness all of the details of the host's life or what really goes on to make his show Jeopardy!, fans were thrilled to see him in good spirits in behind-the-scenes footage of Trebek filming a commercial for the Drivetime app.
Drivetime allows users to play games — including a version of Jeopardy! — while driving, which is why the commercial shows Trebek in a car with other passengers. The host offers up plenty of grin-worthy lines, like when he suggests certain hand positions on the steering wheel and — when challenged — tells his companion, "Tell that to Vin Diesel!" He also pops up on a date, warns the driver to watch out for pedestrians, and fist bumps a lucky kid who gets to ride along with him in the backseat. 
Trebek seems to be enjoying himself throughout the shoot, smiling and laughing at various points and even taking liberties with the script while also admitting, "I keep ad-libbing and I forget what I'm saying."
At the end of filming, Trebek can be seen thanking the crew and shaking hands with people as he's given a round of applause. And the reaction from those who viewed the ad online was just as enthusiastic.
Alex Trebek's fans had a heart-warmingly emotional response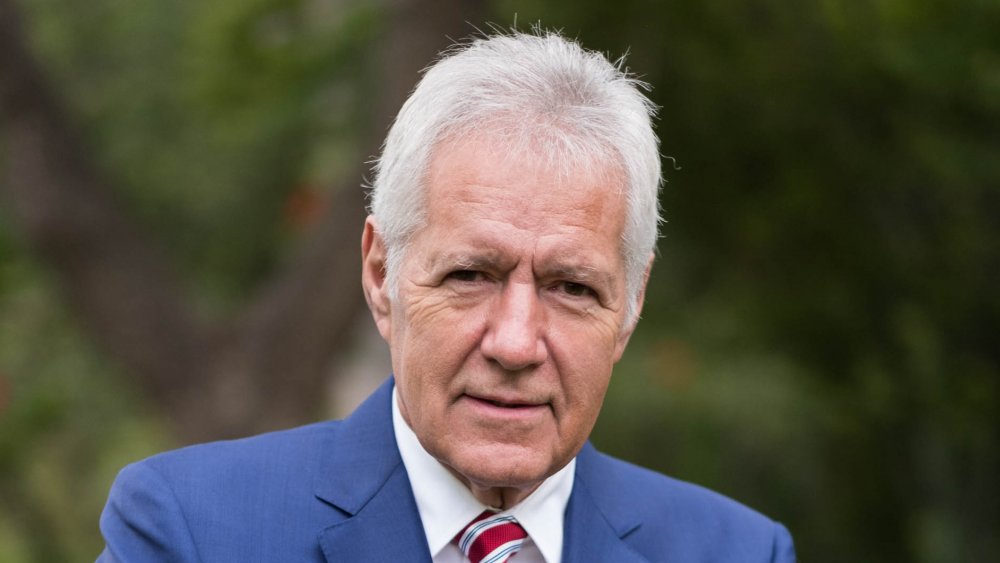 Emma Mcintyre/Getty Images
Fans of Jeopardy! and Alex Trebek have been supporting the host ever since he announced that he had been diagnosed with cancer. And they were just as supportive when the collection of behind-the-scenes clips of his Drivetime app commercial was shared on the show's Instagram account.
Just one day after the video had been posted, it had received well over 15,000 views, with many followers leaving comments that expressed how much they enjoyed the chance to see Trebek looking well and appearing to be happy.
"Love you Alex and so funny! I'd watch Alex in anything and my prayers are with you," one fan wrote, "Stay strong!" 
"The more I see what how funny, approachable, and just genuinely NICE you are, Alex Trebek, the more I can't help but love you," added another admirer. "I hope you'll be having fun for a long time — you're in my prayers!"
Back in March 2019, Trebek expressed his gratitude for those who were sending their love, posting a video message on Twitter, saying, "Hi everyone. I just want to take a few moments to say thanks to the, believe it or not, hundreds of thousands of people who have sent in tweets, texts, emails, cards, and letters wishing me well following my recent health announcement." He added, "I'm extremely touched by the warmth you have expressed in your comments to me. I'm a lucky guy." We're with you all the way, Alex!