Vanna White Updates Fans On Alex Trebek's Cancer Battle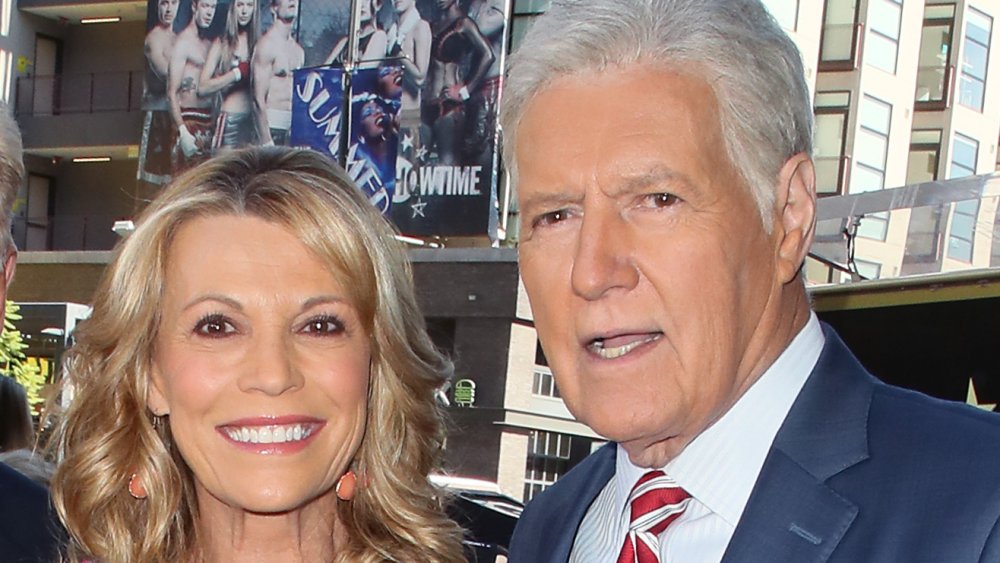 David Livingston/Getty Images
Wheel of Fortune cohost Vanna White and Jeopardy!'s Alex Trebek aren't only famous game show figures — they're also longtime friends. That's why, like many others who love and admire Trebek, she's keeping up to date on his condition as he battles pancreatic cancer. And she recently shared an update about how her friend is managing.
"He's doing good. He really is," White told Us Weekly in mid-December 2019. "He looks good. I talked to him recently and he's got a very positive attitude."
White, who recently had to step in to replace Wheel of Fortune host Pat Sajak for the first time ever while he underwent and recovered from emergency surgery, talked about the fact that Trebek is still on-set while he undergoes his own health struggle, saying, "He's still working, he's obviously doing chemotherapy but working through it, and has that strong will to, as we say, the show must go on."
White also addressed the fact that Trebek has been upfront about what he's facing. "I love that he's honest and open with his fans, because he's been doing the show for a very long time also and feels very connected to all of his fans and viewers," she said. "He is definitely keeping everybody updated on how he's doing, and I am so proud of him." But while Trebek's updates may be honest, they're also heartbreaking.
Alex Trebek's updates are heartbreakingly honest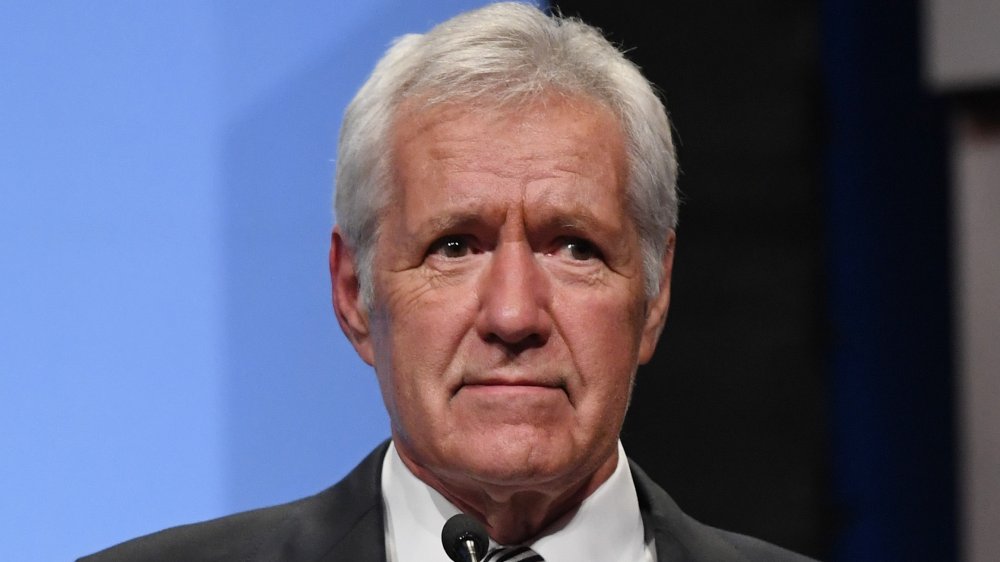 Ethan Miller/Getty Images
While there's lots you may not know about Alex Trebek and Vanna White appreciates the fact that he's being open and honest with Jeopardy! fans when it comes to his cancer battle, that doesn't make his updates any less tough to hear about.
Trebek discussed his condition with Canada's W5 newsmagazine in October, explaining that it's his intention to host Jeopardy! "as long [his] skills don't diminish." However, he also admitted that he feels like he's nearly reached that point as his abilities have indeed "started to diminish."
"I talk to the producers about this all the time now," Trebek said during the interview. "I say, 'Look, I'm slurring my words. My tongue doesn't work as much, as well as it used to. The chemo has caused sores inside my mouth. It makes it difficult for me to speak and enunciate properly.' They say, 'Well, we don't notice.'" However, he says, "I notice those things. And I'm sure there are observant members of the television audience who notice."
Trebek also talked about what might come after he leaves Jeopardy!, if his health worsens and he finally passes. "I've lived a good life, a full life, and I'm nearing the end of that life," he said. "If it happens, why should I be afraid that?" He may not be afraid, but we hope that we won't have to say goodbye to the beloved host for a long time still.