What Does The Alaskan Bush People Family Do When Filming Stops?
Considering Discovery's The Alaskan Bush People has been on the air for 11 seasons, it's understandable some fans might struggle to imagine what life is like for the Brown family outside of reality TV. That's because we've seen parents Ami and Billy Brown, along with their seven children, go through just about everything via the small screen. From Ami's cancer diagnosis in 2017 to family estrangements, the Brown clan hasn't been shy about letting fans into their lives, no matter the cost.  
But just like any other reality TV family out there, the Browns have lives outside of the show. Just ask sibling Noah Brown, who experienced some major life changes in the past few years, or Rain Brown, who has struggled with difficult issues of her own. Not every personal problem or development has made it to air, and some viewers might be surprised to find out what the Alaskan Bush People family does when filming stops. Ready to peel back the layers of this controversial family? Let's take a look.
Life is not all fun and games
Sometimes it can be easy to forget reality television stars are people too, even though they have issues just like the rest of us. Take Rain Brown, for example, who opened up about suffering from depression in October 2017. "I couldn't find out a reason, it bothered me so much, I lost any want to be healthy or motivational, I was just a husk," she wrote on Instagram about experiencing unexplained aches and pains, which can be symptoms of depression. It just goes to show you never know what someone might be dealing with privately when the cameras stop rolling, and it's nice to see the sibling using her platform to spread awareness about this important topic.
Speaking of using one's platform, Matt Brown launched a YouTube channel outside of the show in January 2019. It's not quite clear what the channel intends to promote, but it appears to follow Matt's journey after completing rehab in early 2019 for addiction issues. In one video, for example, he discusses getting his teeth fixed to help with his confidence, since his mouth's appearance was a source of embarrassment. He ended the September 2019 clip with a message to fans writing, "never give up, never surrender." The reality star also shares inspirational messages to his personal Instagram account, which might be helpful for fans who are going through something similar.
Even if Rain and Matt aren't always comfortable sharing their personal struggles on the show, it's nice to know they aren't shy about using their voices when they're not on TV. Keep up the good work, guys!
The Brown family keeps growing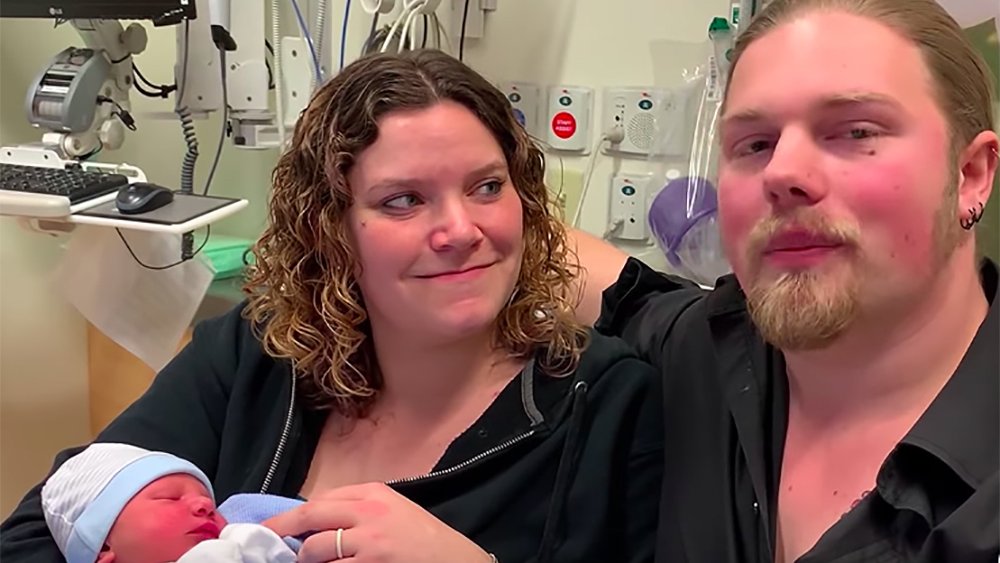 Discovery/YouTube
Outside of reality television, the Browns are primarily focused on one thing — family. Someone who fits this bill perfectly is Noah Brown, who, pictured above, welcomed his first child with wife, Rhain Brown, in February 2019. And about four months after their son came into the world, a report surfaced about their plans for more kids in the near future. "They really want to have their children be close in age so that they can grow up together, like Noah and his siblings did," a source claimed to Radar Online.
Noah isn't the only one who is busy expanding their brood. In July 2019, Gabe Brown and his wife, Raquell Brown, announced they're expecting their first child. "God has blessed us in so many ways and we can't wait to meet our little one this fall," they told People in a joint statement. The two shared the news just seven months after quietly tying the knot in a January 2019 ceremony.
Gabe and Raquell haven't confirmed their baby's birth at the time of this writing (the official due date was Nov. 10, 2019), so it's pretty obvious they're enjoying their privacy. And this seems to be the case for a lot of the older siblings now that they're busy growing their families away from the spotlight.
From speaking out about important topics to devoting their energy to family matters, it's safe to say the Browns are busy when Discovery's cameras aren't around.