Inside James Corden's Relationship With Wife Julia Carey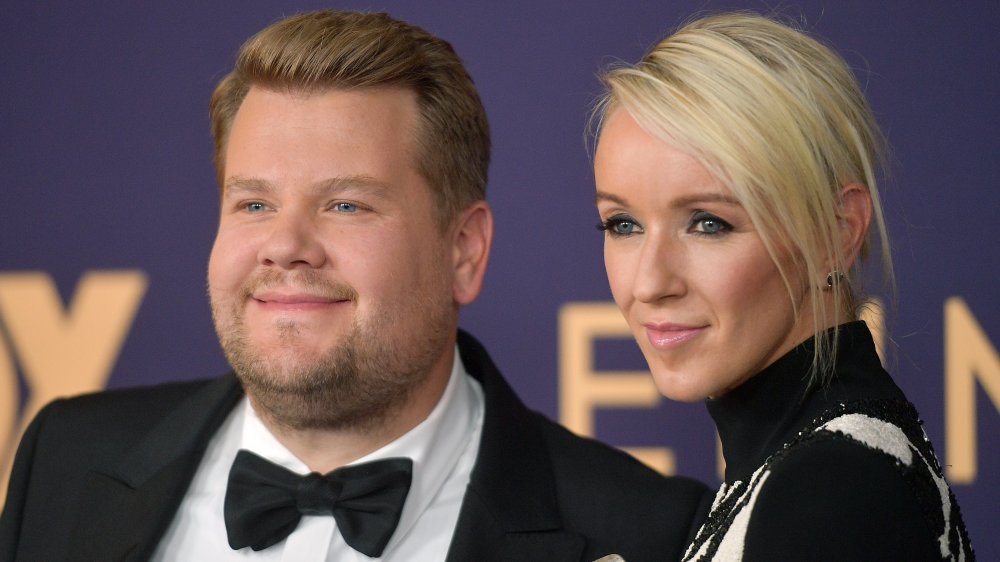 Matt Winkelmeyer/Getty Images
As host of The Late Late Show, James Corden has made a name for himself with his hilarious interviews and sketches. Who hasn't busted a rib watching celebrities belt out pop hits and show tunes on one of his "Carpool Karaoke" sequences? Corden is musically gifted in his own right, lending his vocal and acting talents to the big screen in 2019 for the controversial live-action adaptation of Cats. 
Outside of Hollywood, Corden enjoys a relatively quiet life with his wife, Julia Carey. They wed in 2012 and have three kids: Max, Charlotte, and Carey. Compared to Corden's millions of followers on social media, Julia's presence is much more subdued. Details about her personal life typically don't take center stage unless Corden is dong the dishing, but you're in luck! We did a little digging to give you a peek inside James Corden's beautifully boring relationship with Julia Carey. (We're not being mean. You'll see.) 
James Corden used a cheesy pickup line on Julia Carey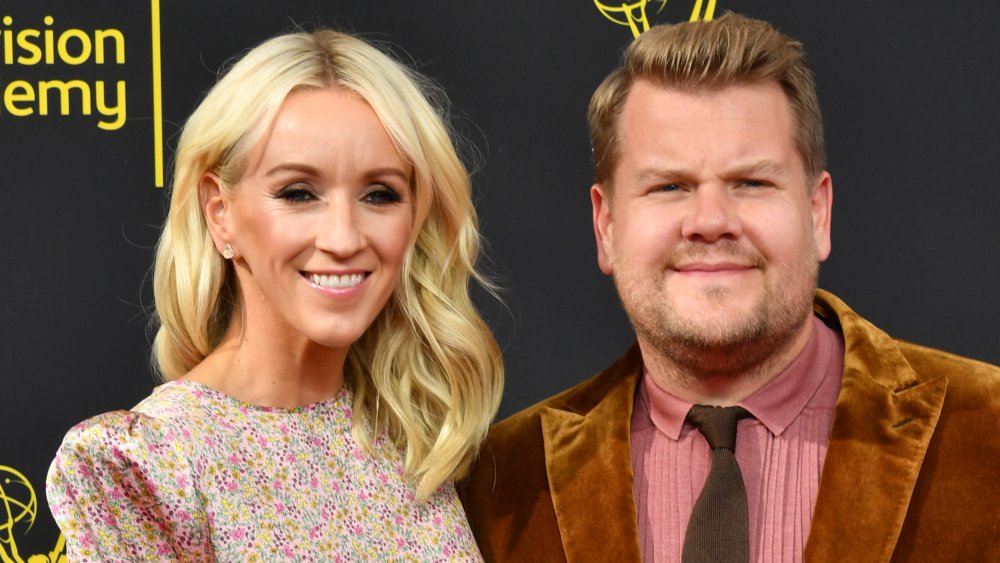 Amy Sussman/Getty Images
On The Late Late Show with James Corden, the bombastic comedian isn't scared to show off his creative side, but when he met Julia Carey, he fired off a cheesy pickup line to snag a shot at love. 
Corden told People he didn't even want to go out the fateful night he met his future wife, but his pal, Preacher star Dominic Cooper, convinced him otherwise. "Thank God he persuaded me," Corden said. Cooper was also the person who introduced Corden to Carey, but it must have been fate from that point forward because Corden had absolutely no chill. "I said, 'Hi, Jules. You might be the most beautiful woman in the world,'" he recalled. "She said, 'Well, thank you very much. That sounds like something you say a lot.' And I said, 'I've never said it before in my life.' And that was it ... I was in, and by an absolute miracle, so was she."
Corden and Carey spent the rest of the night bonding over their love of doing nothing: "I remember saying to her, 'Well, what about on Friday we could do nothing together? You could come over and we could just do nothing. And then maybe we could do nothing on Saturday, and we could do nothing on Sunday. And if our evenings are enough of nothing, then maybe this would become something.'" 
They've been living happily nothing after ever since...
James Corden says a vasectomy could be in his future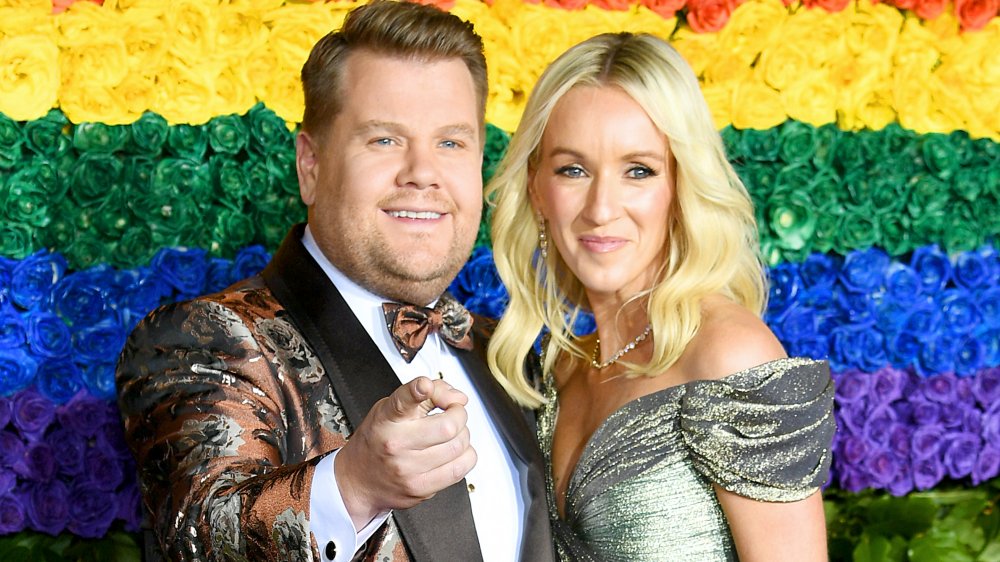 Dimitrios Kambouris/Getty Images
Julia Carey and James Corden are parents to sons Max and Carey and daughter Charlotte, and three kids may be the magic number for this household — at least, if Julia Carey gets her way. 
"My wife has started making not very subtle hints at medical procedures for me" that would prevent future pregnancies, Corden told The Sun (via the Brampton Guardian.) The proud papa said he's "reached peak happiness, it can't go further." 
Corden also admitted that his hectic showbiz schedule takes him away from his family more often than he'd like. He tapes his show in New York; Carey and the kids hunker down in Los Angeles. "I sort of can't bear being away from everybody," he told The Sun. To bridge the divide, Corden described "a lot of FaceTiming before the show, with my wife saying, 'Breathe, shut up, get over yourself, it's not about you.' She's an incredible sort of calming presence for me." D'aww.
We've got time for one more fun fact about this cute couple. Remember their mutual friend — the aforementioned actor-turned-cupid Dominic Cooper? He's reportedly their eldest son's godfather.