The Truth About Gal Gadot's Husband, Jaron Varsano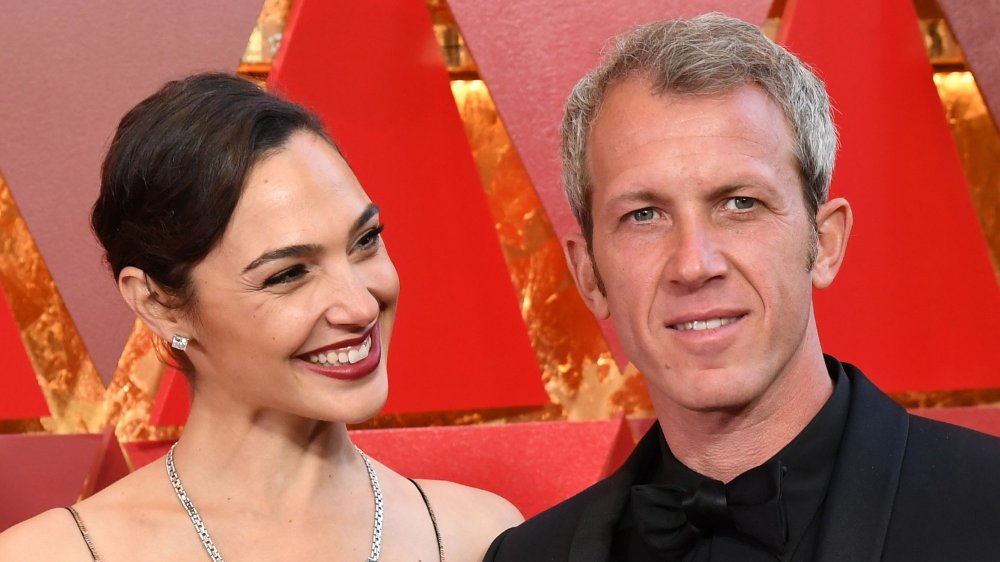 Angela Weiss/Getty Images
Gal Gadot is known for her starring role as Wonder Woman in the eponymous movie and in the film Justice League. Gadot's career has made her a household name throughout much of the world, but readers may not know much about her husband, Jaron Varsano. 
Varsano and Gadot reportedly met more than a decade ago at a party in the Israeli desert. "[The party] was all about yoga, chakras, and eating healthy — we didn't exactly find ourselves there, but we found each other," she told Glamour.
Varsano and Gadot wed in 2008 and have two children together: Alma and Maya. Those are the basics, but let's deploy that lasso of truth to learn a little more about Gadot's leading man.  
Gal Gadot had a hand in one of his biggest projects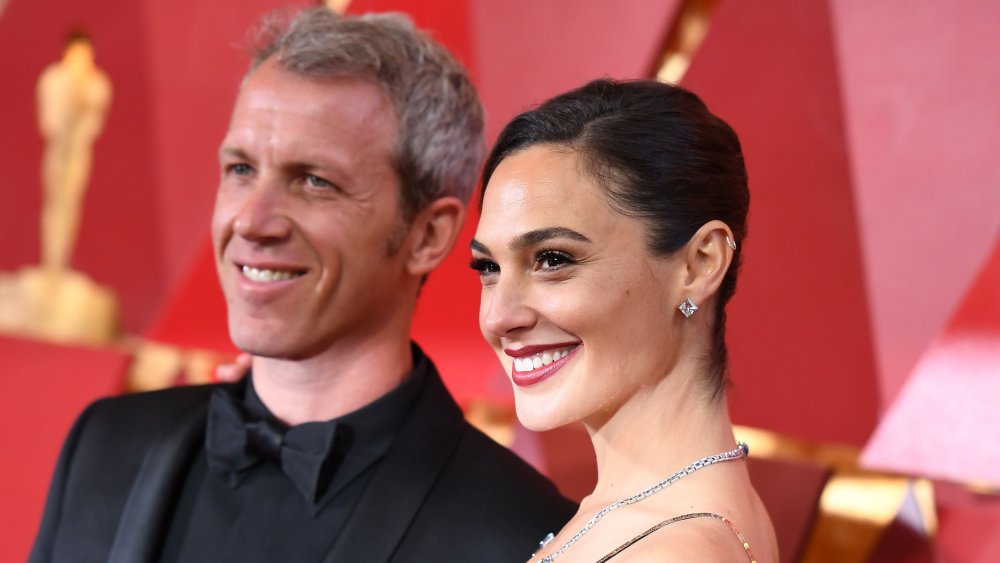 Angela Weiss/Getty Images
Both Gal Gadot and her husband, Jaron Varsano, are Israeli, which was one of the many things they bonded over during their courtship. Varsano is about 10 years older than Gadot, and by the time they got hitched, he had already built a name for himself as a real estate developer. Even so, his relationship with Gadot inspired one of his most lucrative endeavors.  
In a 2011 interview for Totally Jewish, Gadot explained how the couple married their personal and professional lives. She said that bouncing between Israel and the United States was taking its toll on their relationship. "We found ourselves staying in hotels all the time. We wanted to feel at home, which is when we discovered these apartments within a hotel in Los Angeles. It became the inspiration for Yaron's hotel, The Varsano." 
That super-swanky hotel in Tel Aviv, which Jaron owned with his brother, Guy, sold for more than $22 million in 2015, reported the Daily Mail. The buyer was billionaire Roman Abramovich, who also owns the U.K.'s Chelsea soccer team. How's that for a power play? 
Yaron Varsano is still head over heels for Gal Gadot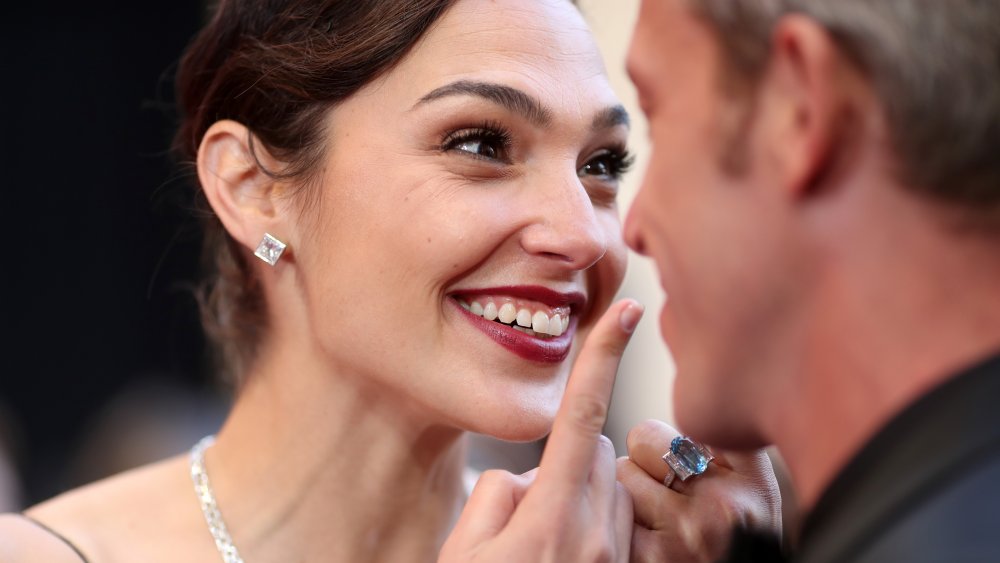 Christopher Polk/Getty Images
Hollywood relationships can be tumultuous, to say the least, but Jaron Varsano and Gal Gadot's courtship seems delightfully straightforward. 
"He told me on our second date he was serious and wasn't going to wait more than two years to ask me to marry him," she told Glamour. "Fast-forward two years; he proposed." This power couple has held fast to that straightforward philosophy. "Both of us said, 'No games. Let's just be honest and keep it simple.'"
When it comes to his wife, Varasano isn't afraid to show off his softer side. His Instagram is peppered with pictures of him canoodling with Gadot and spending time with their daughters. He even made a powerful feminist statement and a romantic gesture to Gadot in an Instagram post for International Women's Day. "I'm so lucky to be married to a strong independent woman. She is my partner my friend my lover," he wrote, in part. "...Our relationship is built on equality and mutual respect ... Her goals are as important as mine..."
That's awesome. Now, where are all the other guys like Varsano hiding?