Chanel West Coast Reacts To The Death Of Kobe Bryant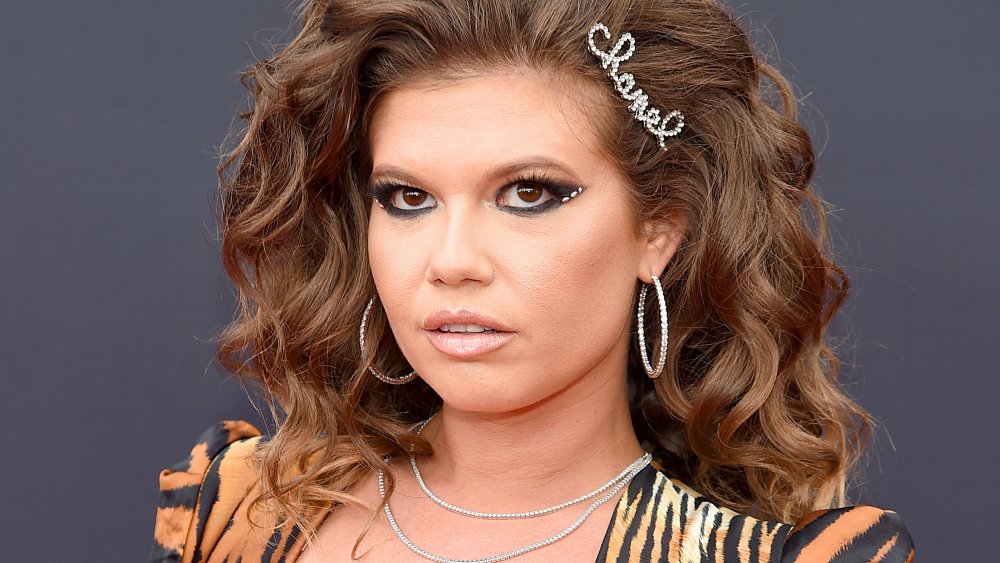 Jamie Mccarthy/Getty Images
Chanel West Coast is speaking out about the loss of one of L.A.'s finest. 
The Los Angeles-born television personality best known for her appearances on the MTV series Rob Dyrdek's Fantasy Factory and Ridiculousness took to Instagram to react to the death of Kobe Bryant. 
A professional basketball player who spent his 20-year career playing for the Los Angeles Lakers, Bryant died in a helicopter crash on Sunday, January 26, 2020. He, his 13-year-old daughter Gianna (the second of his four daughters with wife Vanessa Bryant), and a reported seven other occupants including the pilot were found dead at the scene in Calabasas, California. He was just 41 years old at the time of his death.
Upon hearing the news of Bryant's passing, West Coast, who's real name is Chelsea Chanel Dudley, shared to Instagram a touching tribute to the basketball icon and future NBA Hall of Famer. Accompanying photos of herself alongside Bryant on the set of Ridiculousness, along with a picture of Bryant smiling with his wife and daughters, West Coast wrote that she is "beyond sad" and "cannot even fathom the pain" Vanessa Bryant and Bryant's family are feeling over his and Gianna's deaths.

"Growing up in LA all I have ever known since childhood is the impact you have had on our city. So many young boys and girls look up to you and your dedication to not only basketball but to the kids was so admirable!" West Coast wrote, addressing Bryant and calling him "the nicest and sweetest person ever" in addition to being "an absolute legend." She continued, "My heart and prayers go out to your wife and children and the rest of your family. We lost a TRUE LEGEND today and my heart is absolutely broken. We all love you Kobe! RIP [...] God please be with this family and RIP to his beautiful daughter Gianna. May both of you Rest In Peace together."
Chanel West Coast and Kobe Bryant's Ridiculousness meet-up was truly special
In her post honoring Bryant's memory, West Coast recalled the day she finally got to meet the sports icon and Los Angeles legend. That day was February 12, 2019, when Bryant arrived on the Ridiculousness set to film an episode of the comedy clip series. The episode — the 15th of season 13 that aired on March 13, 2019 — saw Bryant engaging in the usual Ridiculousness antics while reacting to funny videos, but also featured him discussing a passion project of his: The Wizenard Series, a sports fantasy book series which he created and award-winning fantasy fiction author Wesley King wrote.
West Coast, series host Rob Dyrdek (with whom she has a long-standing professional relationship), and the rest of the Ridiculousness crew pulled out all the stops for Bryant's appearance on the show — going so far as to coordinate the set colors with the red and gold palette of The Wizenard Series: Training Camp, the first installment of the book collection. She noted in her tribute to Bryant that it was awe-inspiring hearing him speak about Training Camp, which was published a year after Bryant won an Oscar for "Dear Basketball," an animated short film based on a poem he wrote in 2015 following the announcement of his NBA retirement.
"We changed our set to match the colors of your children's book The Wizenard Series: Training Camp and seeing how excited you were first hand to present this great book for kids to the world made me see why you were the legend you were," wrote West Coast on Instagram. "So selfless, so dedicated, so kind, so loving, so many things every person should look up to and aspire to be. Such an outstanding man."
Chanel West Coast saw the Lakers play just weeks before Kobe Bryant's death
An Angeleno since birth, West Coast has likely been a Lakers fan for life. She recently repped her L.A. team of choice by attending the December 25, 2019 basketball game at which the Los Angeles Lakers faced off against the Los Angeles Clippers. While sitting courtside with her father and step-mom at the Christmas Day game, West Coast snapped a picture of the happy trio and shared it to her Instagram page. She wrote in the caption, adding two purple heart emojis and one yellow heart emoji to coordinate with the Lakers' colors, "Took my Dad and step mom to see the #Lakers last night! My dad was SO hyped to see the Lakers play live even though they lost to Clippers. It was still a great game and we had a fun Christmas watching it!"
It's plain to see that West Coast as a lot of love for the L.A. Lakers, and even more love, respect, and admiration for the late Kobe Bryant — just like so many people around the world do.
Our thoughts are with Bryant's loved ones during this time of mourning.