Where Does Ireland Baldwin Live And How Big Is Her House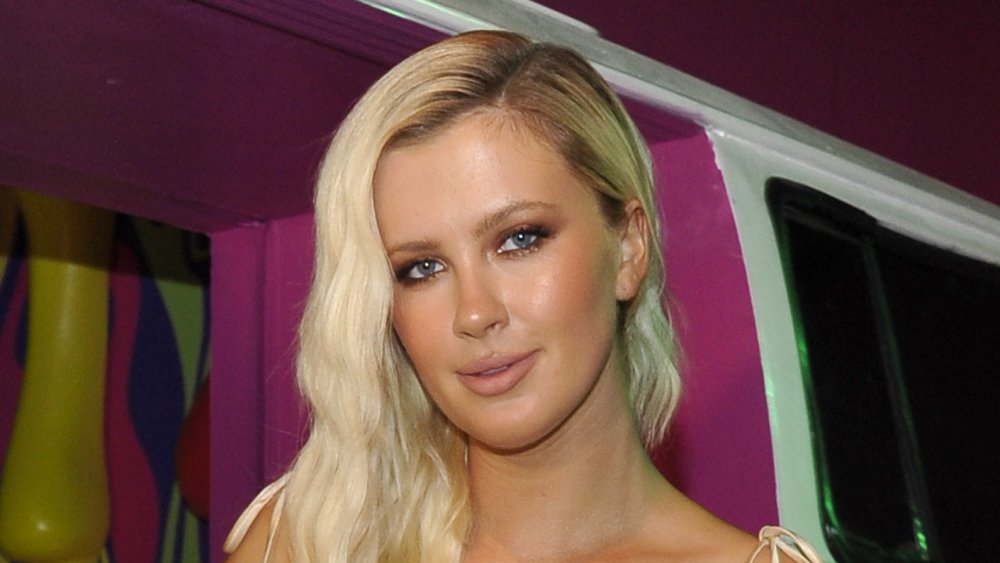 John Sciulli/Getty Images
Ireland Baldwin, also known as Alec Baldwin's daughter, happens to be a millionaire thanks to the fact that she's just one of many celebrity kids who have gone into modeling. And with her relatively modest fortune, she seems to be enjoying life in a rather humble home — albeit one that still features a few enviable perks.
Born in Los Angeles, Baldwin remains in California, where she was spotted picking up a massive cactus from a flea market in Studio City in November 2019. Taking her purchase home (carefully!), she posted a pic of her plant on Instagram, writing, "new friend." In the photograph, you can see Baldwin's outside entryway, which reveals that she lives in a grey house with a simple white door, lights strung up, and a front step that needs a little TLC. In January 2020, you could see the area again in a new image along with the giant cactus, who now has a smaller plant pal.
From what (little) you can see of Baldwin's house in the photos (and judging from the reflection of her neighbor's home in her large front window), it seems safe to say that this is one (grown-up) child of a celebrity who has opted to live in a reasonably-sized home. Still, it does appear to boast a beautiful backyard with both a pool and a hot tub. We just have to wonder if this is the same home where she was almost arrested while trying to get in during a fire.
Ireland Baldwin was accused of looting her own home during the California fires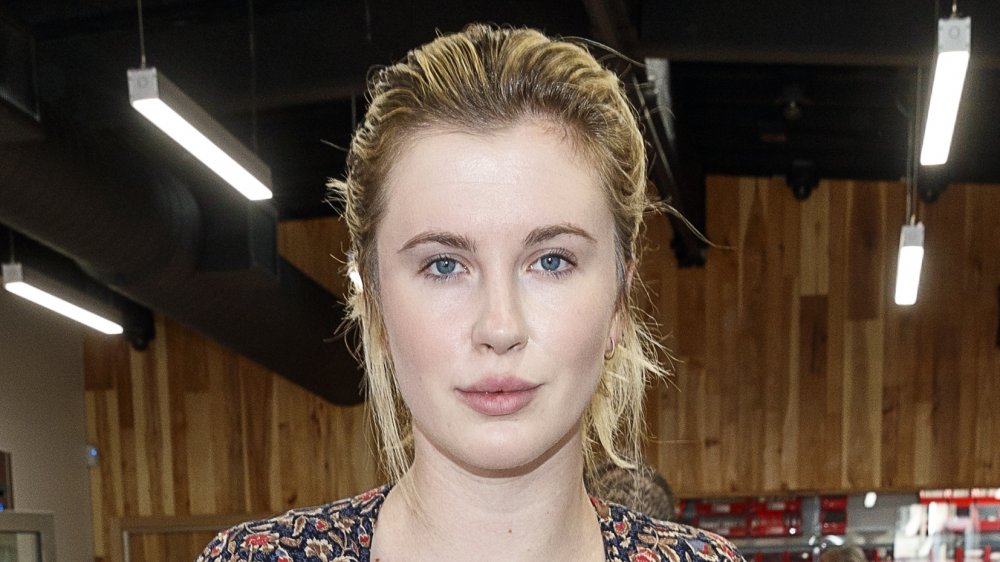 Rich Polk/Getty Images
California has suffered devastating fires in recent years, and Ireland Baldwin is one resident whose Malibu house was caught up in the tragedy. And while that's sad enough, the situation became even more complicated when she was accused of attempting to loot her own home.
Taking to her now-deleted Twitter account (according to Page Six), Baldwin discussed how she had tried to return to her house to grab a few of her things when an officer refused to let her in because her ID didn't have the Malibu address on it. She tweeted, "Not only was he a d–k, but he had 0 compassion and he literally accused us of being looters and threatened us that we were going to be arrested if we kept giving him trouble."
"I understand that he was doing his job, but in times like this when people are losing loved ones and losing their homes, the least you can do is show compassion ... even if you can't help them," Baldwin continued. "So many friends ... and family of friends are losing everything they own in these fires. My mom [actress Kim Basinger] and her partner lost their Malibu home in #Woolseyfire and thankfully, they are both safe." At least that was a fortunate fact that she could focus on in an otherwise touchy and tragic situation. And now it seems like she's settled once again in her cozy abode.