Cris Judd: What Jennifer Lopez's Ex-Husband Is Doing Now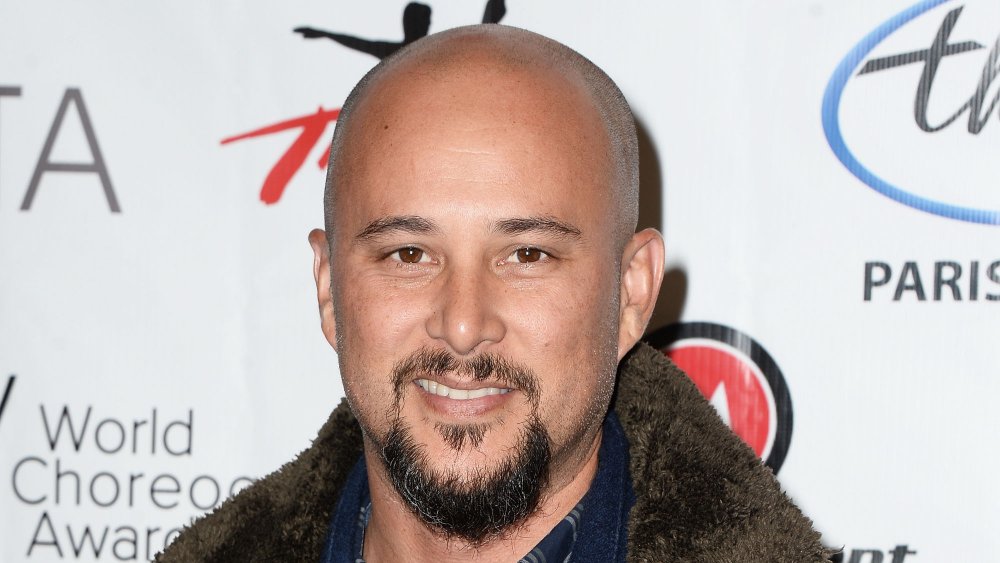 Matt Winkelmeyer/Getty Images
While most eyes were on Jennifer Lopez during her 2020 Super Bowl LIV halftime performance, other viewers were focusing on the other key players of her clan that were involved in the event, such as her daughter, Emme Maribel Muñiz, who took the stage with her. There's also her current beau, Alex Rodriguez, who was right in the field with the rest of the crowd bouncing up and down with joy.
While Lopez looks like she's living a life of total bliss with her hubby-to-be, the two have, at the time of this writing, not announced an official date for their upcoming wedding. "She's been married three times already," an insider knowingly revealed to Entertainment Tonight. The source added, "She has two beautiful kids who are the focus of her life. I think she's at a point in her life where she doesn't need a husband to feel like she's in a committed, loving relationship."
Sure enough, J.Lo does have a track record of ex-husbands: Ojani Noa, Cris Judd, and Marc Anthony. It's her marriage to Cris Judd that was particularly controversial, however, as the Hustlers actress was allegedly already engaged to Ben Affleck before her divorce from her backup dancer was even finalized. While the starlet moved on to only more high-profile relationships since ditching Judd, whatever happened to him? Let's get to the bottom of what Jennifer Lopez's ex-husband is doing now.
Cris Judd couldn't handle the paparazzi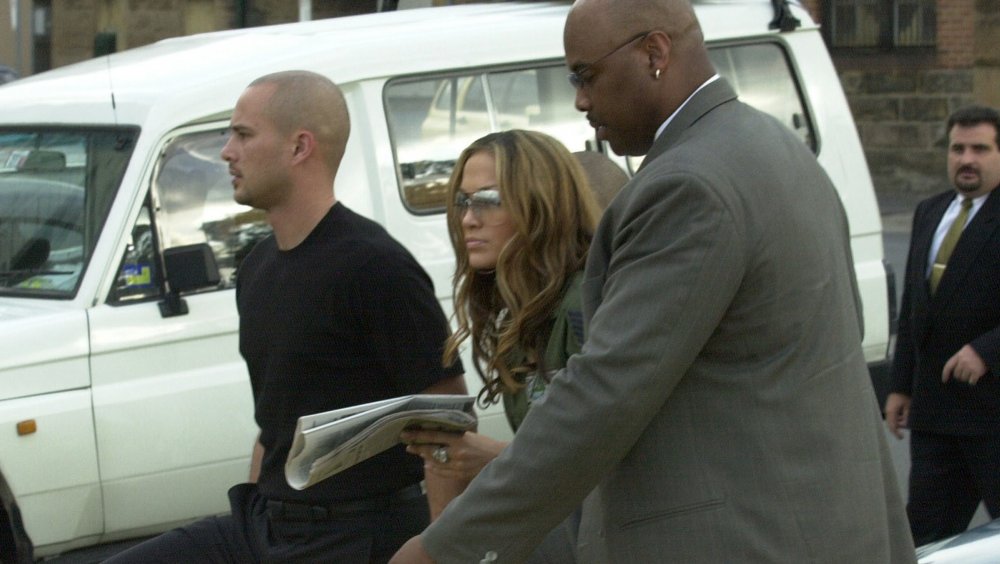 Patrick Riviere/Getty Images
Cris Judd led a relatively low-key life out of the spotlight before he met Jennifer Lopez. According to the Oprah Winfrey Network's Where Are They Now series, Judd was hired by the songstress to appear as a backup dancer for her single "Love Don't Cost a Thing" in 2000. Shortly after, the pair started dating, and by 2001 they were "wed in a secret ceremony." Speaking about suddenly being surrounded by paps wherever he went, Judd dished on the segment, "It's dangerous, it sucks, it's not fun, it's very intrusive and who would want that?"
When the pair filed for divorce in 2002, Judd has remained, by and large, silent. "During the time ... we were going through [our] divorce, I was getting a lot of calls to interview and, naturally, everyone wants to know the dirt about your marriage," he said. "I never wanted to do that because that's no one's business."
It seems that even nowadays, Judd can't escape the tabloids when it comes to talking about his ex-wife. In September of 2019, the dancer was asked by Too Fab whether or not he still talks to Lopez. "Man, I'm so far removed from her. I have, gosh, you know, I just wish her the best."
Cris Judd has remarried and is doing just fine
Although many would feel totally shattered after getting ditched by their bride, Cris Judd has remarkably remained kind-hearted about the entire situation, even offering up some insight to his ex-wife. "I can't give you the answer as to why her relationships don't work," the dancer told Us Weekly in 2014. "It's whether you want to work on it or not. Everyone has baggage and problems. It's whether you want to deal with those problems. When you sign up to get married, you can't just walk away."
As for Judd? He told the outlet he's happily married to his wife, Kelly A. Wolfe, and the pair share a daughter, Vivienne. According to Us Weekly, the duo wed in 2009, and based on a glimpse at Judd's Instagram page, are still going strong. "She's beautiful and she's fantastic. It's just so easy to be around each other," Judd gushed to the tab.
It looks like Judd is still dancing professionally, having been a part of Fuller House and working on choreography for the All That reboot. With all his time away from home, the proud hubby and father regularly posts about his family to his Instagram page. "I've traveled for many years for my career and now off to another country," he wrote on one photo, adding, "I love these girls with all of my soul."