The Untold Truth Of Margot Robbie's Husband Tom Ackerley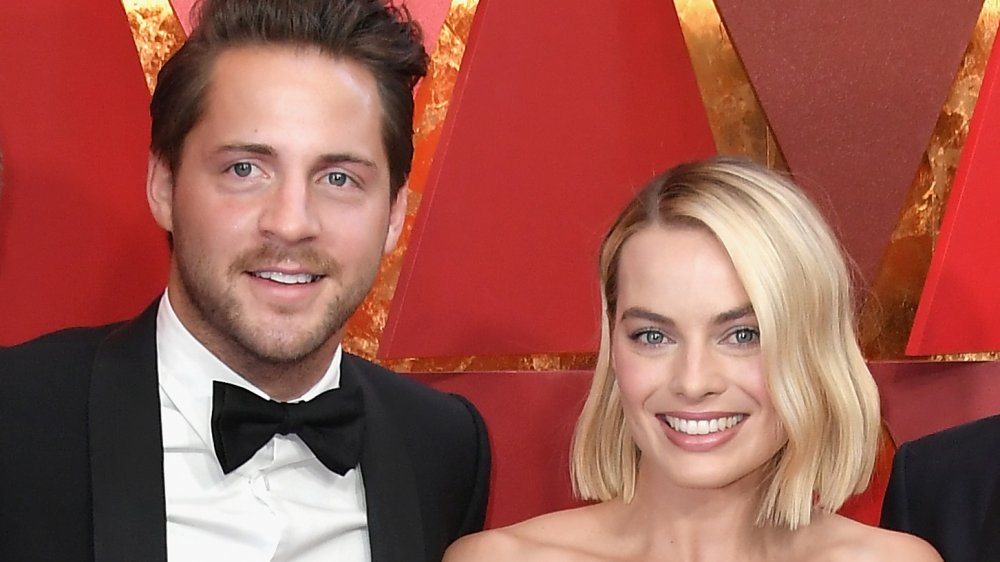 Neilson Barnard/Getty Images
Margot Robbie is an Academy Award-nominated actress who has thrilled fans on-screen for years thanks to her performances in popular movies like The Wolf of Wall Street, Mary Queen of Scots, Once Upon a Time ... in Hollywood, and Birds of Prey. However, when she's off-duty she likely spends a good bit of time with her husband, Tom Ackerley.
Married since 2016, Robbie first confirmed that she'd tied the knot with Ackerley in December 2016, taking to Instagram to post a picture of herself wearing a wedding ring — a ring that she only wears on the weekends. The news came as a shock to many, especially the actress' fans who knew nothing about her husband — so here's the nitty-gritty. Ackerley was born and raised in England, according to Grazia, and spent his childhood in Guildford, Surrey, before heading off to Godalming College. 
After graduating, Ackerley landed a job in the movie business as an assistant director and producer. One notable film he had a hand in? I, Tonya. Yes, that's a movie that stars his wife. While the two got together years before Robbie played infamous figure skater Tonya Harding, their respective careers actually brought them together in the first place. 
Margot and Tom's relationship began as a secret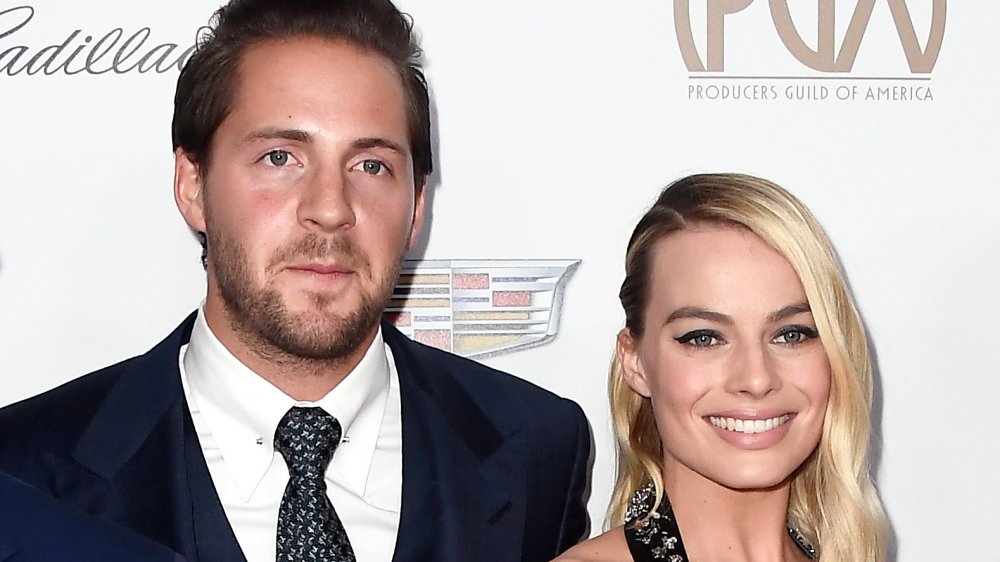 Frazer Harrison/Getty Images
Margot Robbie first met the Tom Ackerly while filming the 2013 movie Suite Francaise. Ackerley was working as an assistant director on the project and may have been too professional to pursue the woman who had not yet become a star – that's why Robbie was the one who had to make the first move, according to Grazia. 
Prior to meeting Ackerly, Robbie told Vogue that she was "the ultimate single gal," but once the two got together Robbie knew they were meant to be. "I was like, "Of course we're together. This makes so much sense, the way nothing has ever made sense before."'
However, a romance didn't spark immediately. Instead, they became roommates who lived with a group of other people. That's why it became awkward when they did embark on a relationship. "We kept it a secret," Robbie told The Guardian. "Because we weren't really taking it seriously. 'Oh, whatever, we're just mates, we're just mates.' And then...everyone found out."
Robbie recalls that things quickly got "dramatic," saying, "I'm not going into the details, but s**t hit the fan. Our house turned into The Jerry Springer Show for a moment there. But then, the dust settled, and it was all good. Everyone was like, 'No! This is going to ruin our group!' And then it didn't. It was fine." And they all lived happily ever after (hopefully).