What Is Renee Zellweger's Net Worth?
Amy Sussman/Getty Images
Actress Renée Zellweger has landed her share of box office hits throughout the years. From her big break in 1996's Jerry Maguire to her memorable performances in the Bridget Jones's Diary series, the star is no stranger to big-ticket movies. Most recently, Zellweger delivered an Oscar-winning performance as triple threat Judy Garland in Rupert Goold's Judy. 
The choice to cast Zellweger as Judy Garland came after the actress took a six-year hiatus from acting. Nonetheless, her star power helped the flick pull in an impressive $39.3 million worldwide, according to Box Office Mojo. In its opening weekend alone, Judy earned just under $3 million after being released in fewer than 500 theaters domestically.
Zellweger's high-profile career has made her one of the most sought-after actresses in Hollywood, both personally and financially. And, of course, with A-list status comes an A-list paycheck. Thanks to her success in Hollywood over the years, Zellweger is worth a staggering $60 million, according to Celebrity Net Worth.
Let's take a look at some of her most lucrative roles and see how she measures up against the rest of Hollywood's elite. 
Renee Zellweger is no stranger to high-paying roles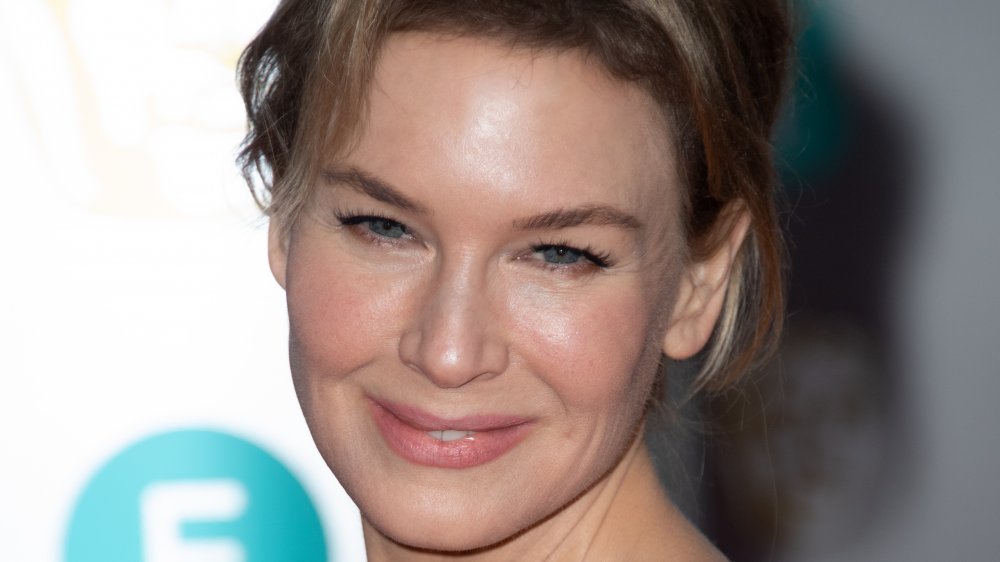 Gareth Cattermole/Getty Images
Renée Zellweger's impressive wealth is credited, in part, to a number of box office hits. In total, Zellweger helped rake in more than $2.5 billion at the box office for her countless films — even before her performance in Judy, per Money. According to Money, Zellweger's animated hit Shark Tale took did swimmingly, earning with more than $367 million. Additionally, Zellweger's turn in Chicago helped earn over $300 million at the box office, while Jerry Maguire brought in $273 million. 
While Zellweger once led the pack when it came to Hollywood's highest-paid actresses, in recent years, she's lagged behind despite her box office draw. In 2007, The Hollywood Reporter listed Zellweger, who was at the height of her career, as number five on its roundup of highest-paid actresses. In 2019, Zellweger didn't even make the Forbes list of highest-earning actresses.
That being said, it's likely that Zellweger's break from acting played a part in stagnating her earnings. Let's dig deeper and see how her net worth measures up against her peers. 
Renee Zellweger's acting hiatus may have impacted her net worth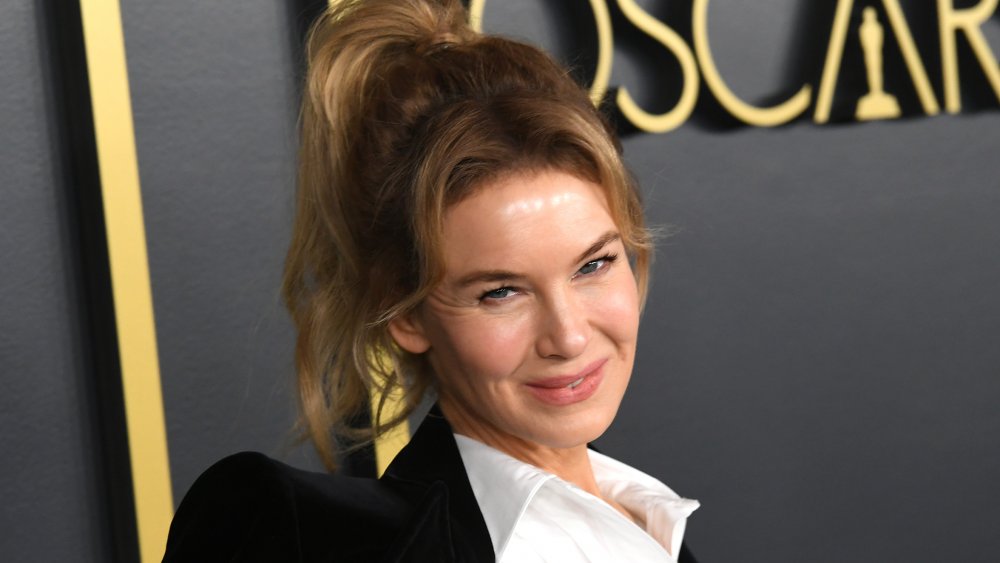 Kevin Winter/Getty Images
Renée Zellweger may be worth $60 million, but that's chump change compared to Hollywood's other elite actresses. For example, Scarlett Johansson, who competed with Zellweger for Best Actress at the 2020 Oscars, is worth $165 million – more than double what Zellweger is worth. 
Part of the reason Zellweger trails actresses like Johansson may have something to do with the fact that she quit Hollywood for a little bit . However, as Zellweger told Vulture, the break may have been just what she needed to return to the big screen with the vigor and passion she delivered in Judy."I needed to not have something to do all the time, to not know what I'm going to be doing for the next two years in advance. I wanted to allow for some accidents. There had to be some quiet for the ideas to slip in." 
Considering the fact that the actress took home an Oscar following her hiatus, it seems like she knew exactly what she needed to do to rise to the top of her game.