Presley Gerber Responds To Backlash Over Face Tattoo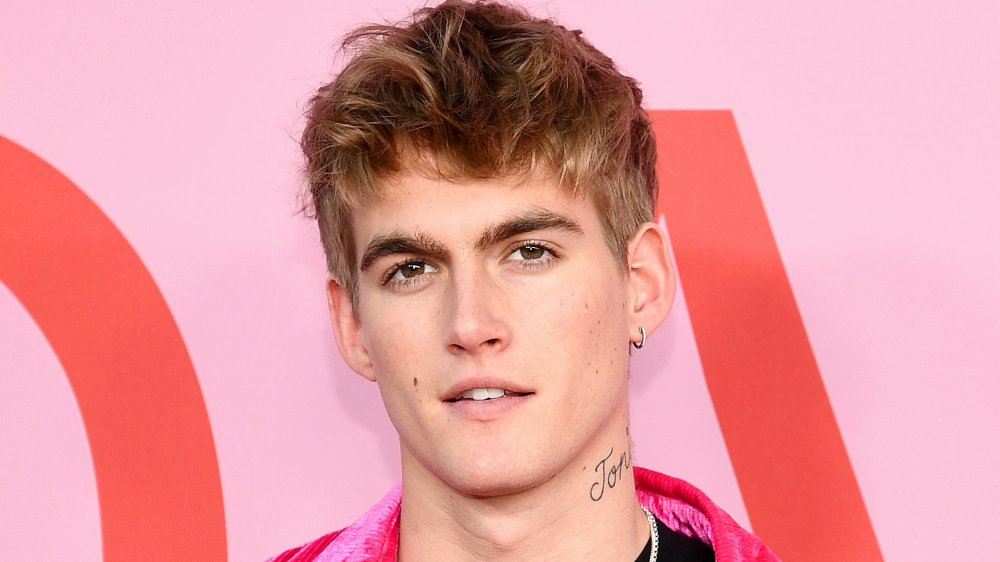 Dimitrios Kambouris/Getty Images
While Cindy Crawford's doppelganger daughter, Kaia Geber, has been busy following in her famous mom's footsteps and making her mark on New York Fashion Week, her brother, Presley Gerber, has been marking up his face.
On Feb. 7, 2020, Presley took to Instagram to document a tattoo session with famous artist Jonathan "JonBoy" Valena. In the post, Crawford's son also shared a picture of the final product — a tattoo across his right cheekbone that reads "MISUNDERSTOOD."
Being that the internet is the kind and positive place that it is (not), it didn't take long for the Instagram comments to start rolling in. One person wrote, "Are you really that misunderstood? Having all the money at your disposal is never a good thing in life. You must be so bored." Another quipped, "The only thing misunderstood is that tattoo. You just ruined your canvas."
Considering the fact that Presley is a model, it's safe to say that his face is a valuable asset. That being said, he doesn't seem super concerned about his new ink potentially affecting his ability to book gigs (ahh, the confidence that comes with being the child of runway royalty.) Just one day after he debuted the new tattoo, Presley responded to the backlash by hopping on Instagram Live to face his haters. Here's what he had to say.
Presley Gerber is defending his ink and its meaning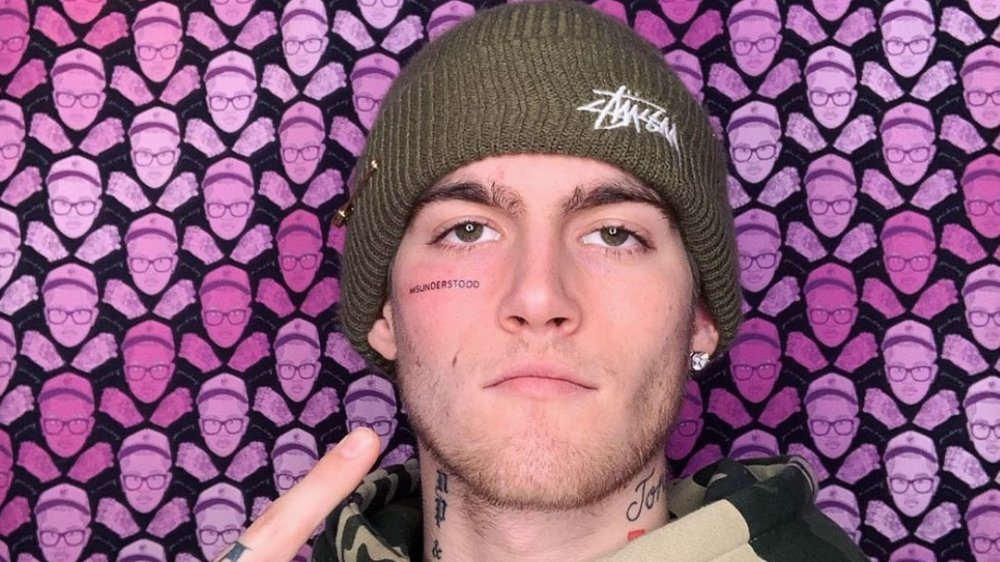 Shortly after Presley Gerber shared his face tattoo with the world via Instagram, he was back on the platform defending his new ink. "You don't know how I feel. You're not in my head," Gerber said in a clip captured by a Twitter user. After being asked about the meaning of the tattoo by an online follower, Gerber replied, "I don't feel very understood, I guess." According to Page Six, he later added that he has felt misunderstood his "entire life."
The outlet also reported that Gerber told viewers he wouldn't have gotten the tattoo in the first place if he personally thought it would be problematic. "If I thought this was going to ruin my face or I didn't want this, I wouldn't have done it. I think that's a pretty obvious thing."
Some social media homies came to Gerber's defense. "Imagine having a bunch of strangers only value your good looks/famous genetics to the point that they condemn you for 'ruining yourself' with a face tattoo," penned one follower. "Way to reduce a person to being merely a model for your enjoyment. Pretty sure he can do what he wants with his skin shell."
Gerber closed with one final message for his haters. "I just wanted to come on here and be like, if anyone has s** to say to me about this or anything else and my family or how I grew up or anything," he said, "I will give you my address, I promise, and you can come say it to my face." Yikes!
Speaking of face, that controversial tattoo wasn't his first piece of ink, and it probably won't be his last.
Presley Gerber is no stranger to tattoos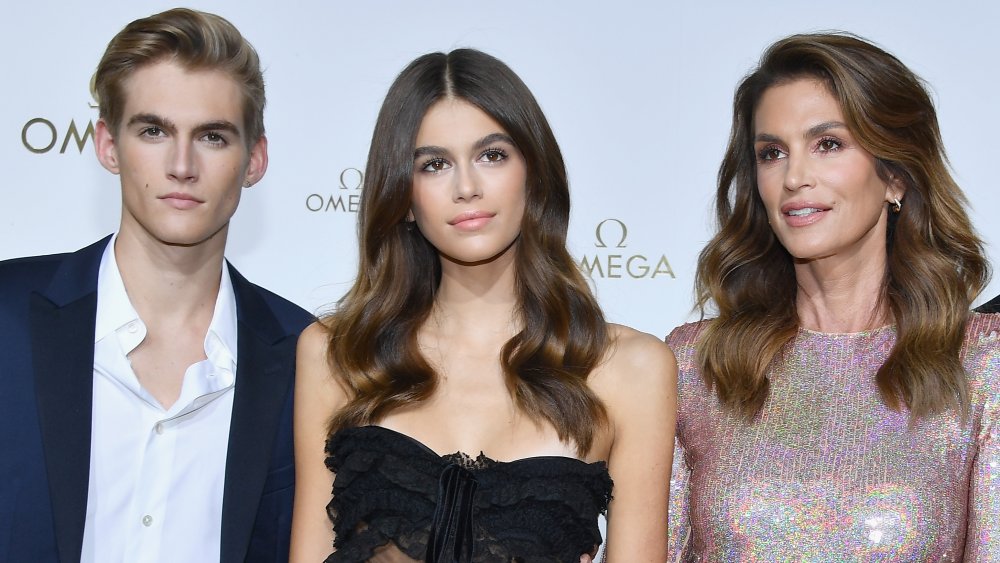 Pascal Le Segretain/Getty Images
Presley Gerber's face tat is the work of Jonathan "JonBoy" Valena, a favorite among celebrities. According to Forbes, "Everyone from Hailey Baldwin and Justin Bieber to Zayn Malik, Chloë Grace Moretz, and Kendall Jenner have called on the artist to get sometimes microscopic ink (Jenner has a barely visible white dot on her middle finger)." 
Cindy Crawford's son certainly isn't going for the microscopic look. At age 20, he already has quite an impressive ink collection. While he hasn't modeled all of his tattoos on his Instagram account, we do know that he has his sister's name, Kaia, with "XXIII" scrawled on the back of his arm; the phrase "be grateful" on his forearm; the words "Look" and "Up" inked on his left and right hand, respectively, and the name "Jon" on his neck, and more.
His supermodel mom took to Instagram to comment on his "Kaia" tattoo, writing, "cool," but Crawford has yet to publicly comment on her son's face tattoo. However, according to Page Six, during Gerber's Instagram Live, his girlfriend interjected: "His parents love it, by the way." 
Presley isn't the only Gerber who loves ink. Kaia Gerber also has quite a few tattoos, those her appear to be a bit more subdued.
These days, Gerber isn't the only one rocking a face tattoo. In February 2020, Amber Rose stepped out with fresh face ink of her own. Superstar musician Post Malone has a face full of art. Former child star Amanda Bynes made huge headlines when she debuted a crooked heart on her face in December 2020. This tattoo trend clearly isn't going anywhere in 2020.