Celebs React To Pop Smoke's Tragic Death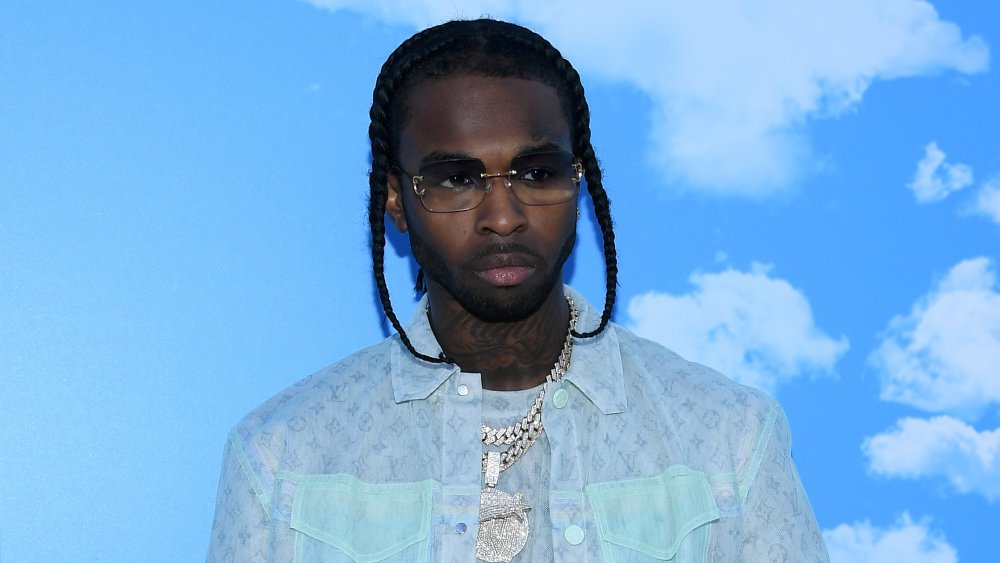 Pascal Le Segretain/Getty Images
If Pop Smoke's unique name wasn't enough to catch your attention, you may have been aware of the fact that his music was quickly getting him noticed in the rap scene. It was also making him a lot of money and unfortunately, that may have been one of the reasons why the 20-year-old was tragically killed during a home invasion and robbery that took place in the early hours of Feb. 19, 2020. Following the sad news, celebrities who knew and admired the performer took to social media to express their shock and share their condolences.
Nicki Minaj, who collaborated on a remix of Pop Smoke's "Welcome to the Party," posted a photo of the up-and-coming rapper on Instagram along with the caption: "The Bible tells us that jealousy is as cruel as the grave. Unbelievable. Rest In Peace, Pop."
"Rest Up Pop Smoke, you were too young. God Bless and comfort your family. What a crazy trajectory you were on man smh," tweeted Chance the Rapper. 50 Cent wrote, "R.I.P to my man Pop Smoke, No sympathy for winners. God bless him."
Other notable names, including Kylie Jenner, DJ Akademiks, Chip, Randolph, and Migos' Quavo also took the time to post messages about the slain rapper. Finally, reality star Teddi Mellencamp spoke out about Pop Smoke's passing, not only out of sadness, but also because he was killed in her home.
Teddi Mellencamp talks about Pop Smoke's murder at her home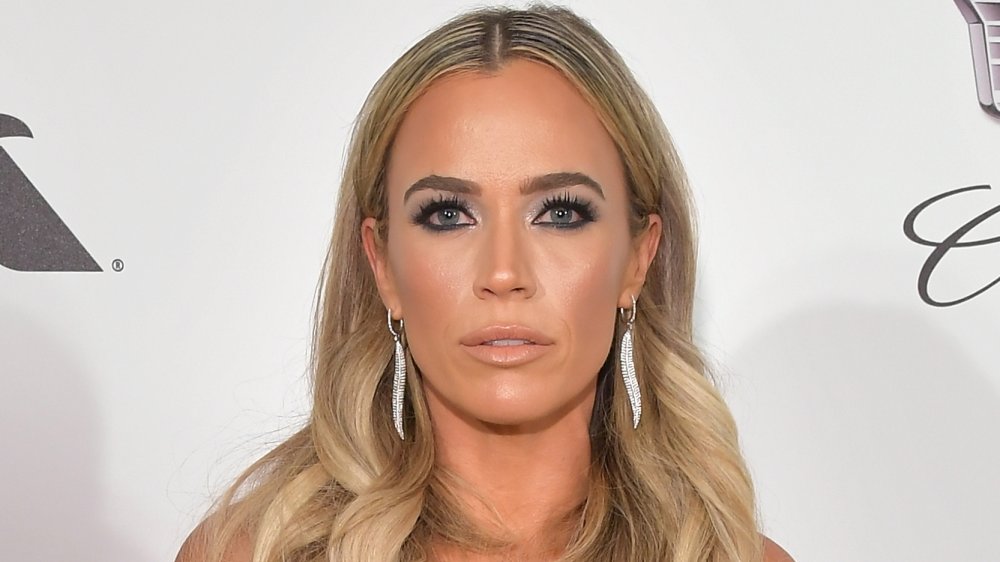 Amy Sussman/Getty Images
Teddi Mellencamp, star of The Real Housewives of Beverly Hills and daughter of musician John Mellencamp, is reportedly the owner of the Los Angeles home where Pop Smoke was killed. According to TMZ, Teddi and her husband own multiple properties in Los Angeles, and it's "possible Pop Smoke was renting" from them. That location was also the place where the rapper posed for pictures that may have attracted the attention of the wrong people. 
"Just hours before he was gunned down, Pop Smoke mugged with a pal in a car — the friend holding a fortune in bills — in the driveway of the home where he was shot," reported TMZ. The "four masked gunman" may have known where Pop Smoke was located because the rapper had reportedly revealed the address of the home when sharing images of gift bags.
Following the incident, Mellencamp took to Instagram to address the tragedy. She said she did not want to comment while "law enforcement officers [were] diligently doing their jobs." However, she did share a sentiment that echoes what many others have said, writing, "Foremost, we would like to extend our prayers and condolences to the family and loved ones affected by this tragic loss of life." Goodbye, Pop Smoke, and R.I.P.