Kirk Douglas Snubs Michael Douglas In His Will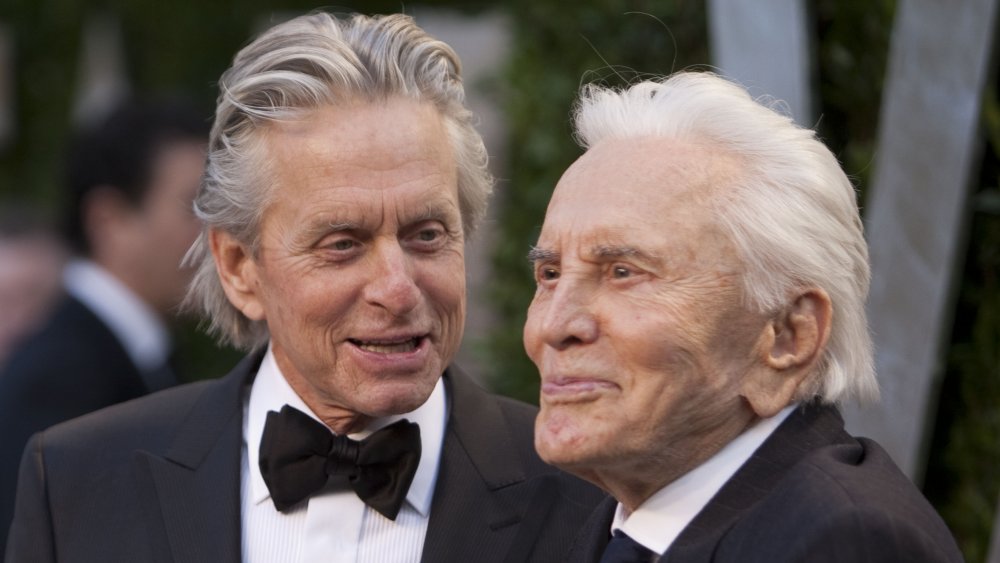 Adrian Sanchez-gonzalez/Getty Images
Spartacus actor Kirk Douglas passed away at the age of 103 on Feb. 5, 2020 after several years of health decline. He left behind a wife of 65 years, Anne Buydens, as well as three sons, Joel, Peter, and Michael. Thanks to his seven decades of successful work in Hollywood, he also left behind a sizable estate of approximately $60-$80 million.
Douglas was always known for his philanthropy and acts of charity, so much so that Michael mentioned it in his public announcement about his father's death. "Kirk's life was well-lived, and he leaves a legacy in film that will endure for generations to come and a history as a renowned philanthropist who worked to aid the public and bring peace to the planet," Michael wrote in a statement at the time. Douglas won numerous awards for his goodwill, including the Presidential Medal of Freedom in 1981, the Jefferson Award for public service in 1983, and the French Legion of Honor in 1985.
That generous spirit will live on after his death, too. Page Six reported Douglas gave away the bulk of his estate to be distributed by the Douglas Foundation, which he co-founded with his wife almost 60 years ago. Countless people will now be able to benefit from Douglas' fortune, but one person apparently won't. Michael, 75, didn't receive a single cent from his legendary dad, according to The Mirror. 
Let's dive into where Douglas' money from his will is going and why Michael reportedly didn't get any.
Kirk Douglas left $50 million to the Douglas Foundation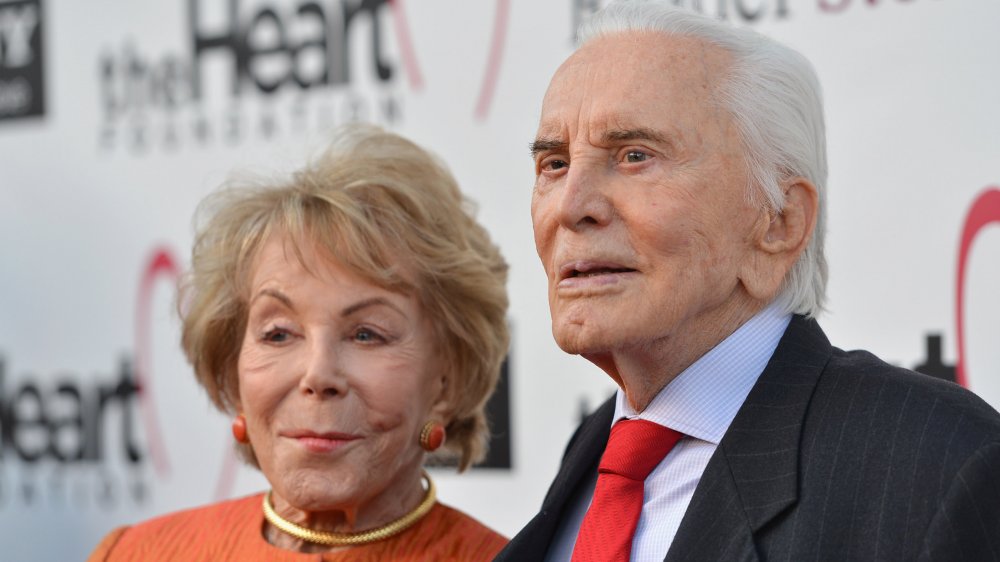 Alberto E. Rodriguez/Getty Images
Kirk Douglas left an impressive estate behind. Different outlets have reported varying numbers — Page Six and The Hollywood Reporter reported $80 million, while The Mirror reported $61 million. Either way, that's tons of money. Douglas always knew exactly what he wanted to do with it after his passing: Share the wealth with others.
Throughout his career, the Hollywood legend was known as a famously charitable man. In 2015, Douglas' wife Anne recalled her husband's reaction when he realized how much money he'd accumulated in their trust, per The Hollywood Reporter. "He said, 'I want to give it away.' And that's exactly what's happening," Anne said.
Douglas left $50 million to the Douglas Foundation, which he founded in 1964. The foundation aims to "help those who cannot otherwise help themselves," and it is one of the oldest and largest private philanthropic institutions in the entertainment industry. "Its primary focus is improving the education and health, fostering the well-being, and most importantly developing new opportunities for the children who hold our future in their hands," the organization's website states. Anne, the nonprofit's co-founder, remains the managing trustee.
That $50 million from Douglas' estate will be divided among several sources: the Kirk and Anne Douglas Childhood Center at Westwood Sinai Temple, the Children's Hospital of Los Angeles, Culver City's Kirk Douglas Theatre, and a St. Lawrence University scholarship, according to The Mirror. It's not clear exactly where the remaining money from Douglas' estate will go.
Kirk Douglas didn't leave Michael Douglas a penny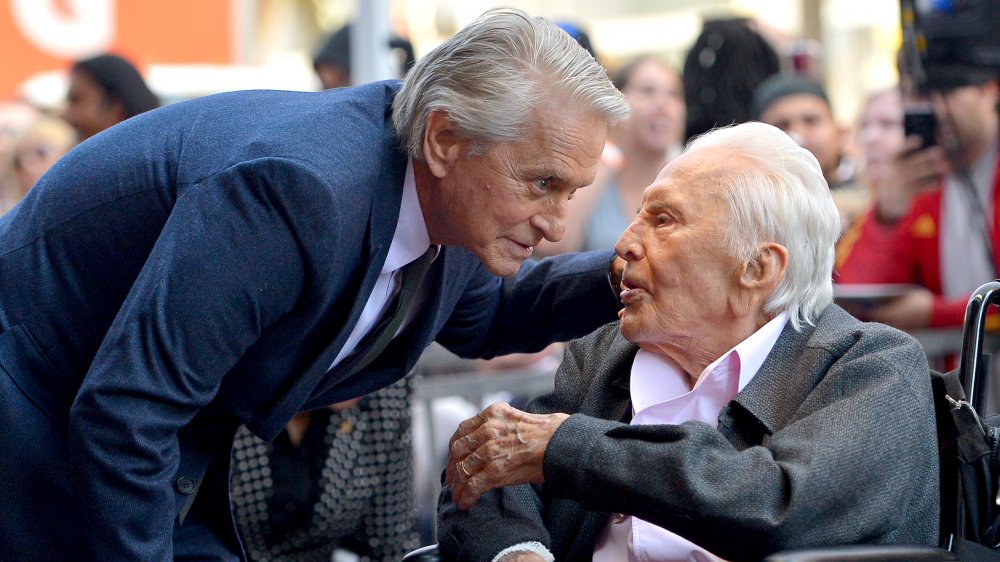 Charley Gallay/Getty Images
Kirk Douglas left zero dollars to his son, Michael Douglas. Michael's net worth is approximately $300 million, so he certainly doesn't need his father's money anyway. Douglas isn't the only wealthy celebrity to leave his children out of his will in favor of charity. Many high-profile millionaires and billionaires plan to do the same, including Mark Zuckerberg, George Lucas, and Elton John (via Business Insider). By donating most of the estate, Douglas will be able to help countless people. 
Charity has been important to Douglas ever since he was a child. His Russian immigrant parents instilled the virtues of generosity into him at a young age. He told The Hollywood Reporter in 2015, "Sometimes we didn't have enough to eat, but very often there would be a knock at the door and it would be a hobo wanting food, and my mother always gave them something. My mother said to me, 'You must take care of other people.' That stayed with me."
Michael had a great relationship with his father. He was the one to announce Douglas' death to the world, writing on Instagram: "To the world he was a legend, an actor from the golden age of movies who lived well into his golden years, a humanitarian whose commitment to justice and the causes he believed in set a standard for all of us to aspire to. But to me and my brothers Joel and Peter he was simply Dad."