The Tragic Story Of Kristin Cavallari's Brother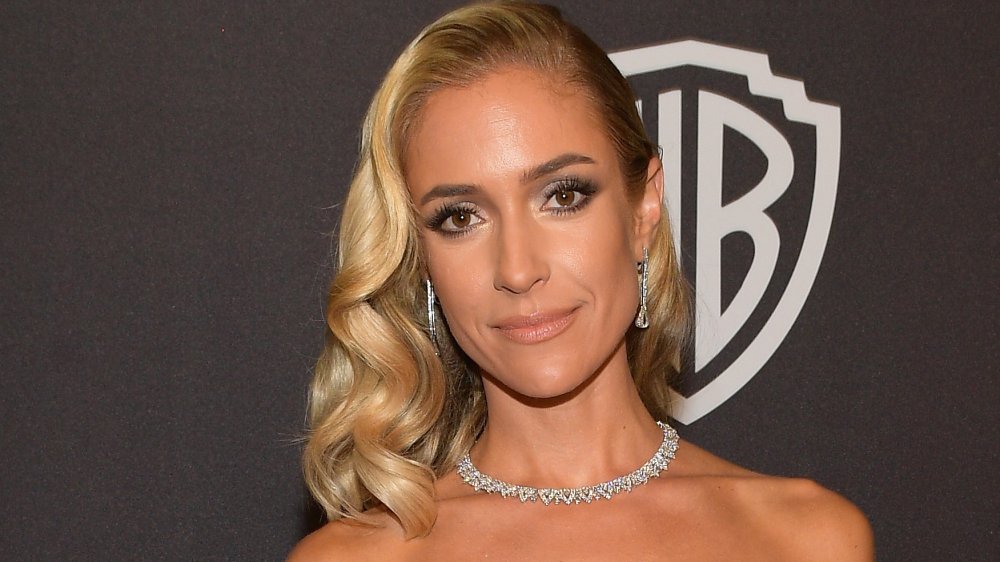 Matt Winkelmeyer/Getty Images
Very Cavallari star and The Hills alum Kristin Cavallari is fortunate in many ways, all the way from her successful business, Uncommon James, to her seemingly happy marriage with former NFL star, Jay Cutler. Another bright spot? Being a mom to her three kids, Camden, Jaxon, and Saylor. But underneath Kristin's many successes and assured demeanor lies an incredibly painful incident — the death of her older brother, Michael Cavallari. Michael was just 30 at the time of his passing in 2015 and is Kristin's only sibling, which makes the situation especially upsetting. "My heart is in a million pieces," the reality star captioned a throwback shot of the pair after Michael's body was located. "Mikey, I could always count on you to make me laugh. You had such a good heart and will be forever missed. I'm at a loss for words but I know u are in a better place and finally at peace."
Although Kristin has opened up about her brother's death multiple times in episodes of Very Cavallari, some fans might not know the whole story. We sort out the heartbreaking details below.
Michael Cavallari "got lost" in Utah
The tragedy involving Michael Cavallari began in November 2015, when his 2014 Honda Civic was discovered abandoned near I-70 in Utah. Kristin Cavallari confirmed her sibling was missing on Dec. 7, 2015, just days before she revealed his body was found on Dec. 10, 2015, per People. The timeline of events leading to Michael's death is unclear, although it appears he got off 1-70 at exit 175 and traveled down a dirt road, before attempting to circle back toward the highway. The rough terrain was seemingly too much for the Illinois native's car to handle, as his car got derailed "about 100 feet" from the road and was found with the airbags deployed, per the Daily Mail. "Michael Cavallari's body was found three miles from where his car was wrecked in the high desert of Grand County, Utah," officials told the outlet at the time. "There were no signs of major trauma and no suicide note. Cops did not find any evidence of drugs or alcohol either."
In February 2016, a coroner confirmed Michael died of hypothermia due to exposure from cold temperatures, with Kristin explaining on an episode of Very Cavallari that her brother "got lost" after the crash. "It's just how it went down, is the part that just kills me. Like, kills me," she explained. "For my parents? I can't imagine having a kid die, but then like die the way that he did."
The loss has been very tough on Kristin Cavallari
Michael Cavallari's death has been incredibly difficult on Kristin Cavallari, especially due to the timing of the reality star giving birth to her daughter shortly before he went missing. "On one hand, I had this little baby that I had to be really strong for," she told Larry King in March 2019. "And then, on the other hand, I lost my brother." Kristin also provided some upsetting context for Michael's disappearance, explaining how he hadn't slept before his fateful car ride and had been on his way to visit her and their mom in Chicago. 
As for Michael's state of mind before his death, the mom-of-three admitted he was a "very unhappy person" and had "struggled with some substance abuse" when he got older. Although the siblings were very close growing up, these issues caused some distance between them in adulthood. "He made it difficult for people to get close to him," she shared with King. " ... Nothing really seemed to work."
Nicki Swift sends its condolences to Kristin and her family for their loss.