The Staggering Amount Of Money Wesley Snipes Owed The Government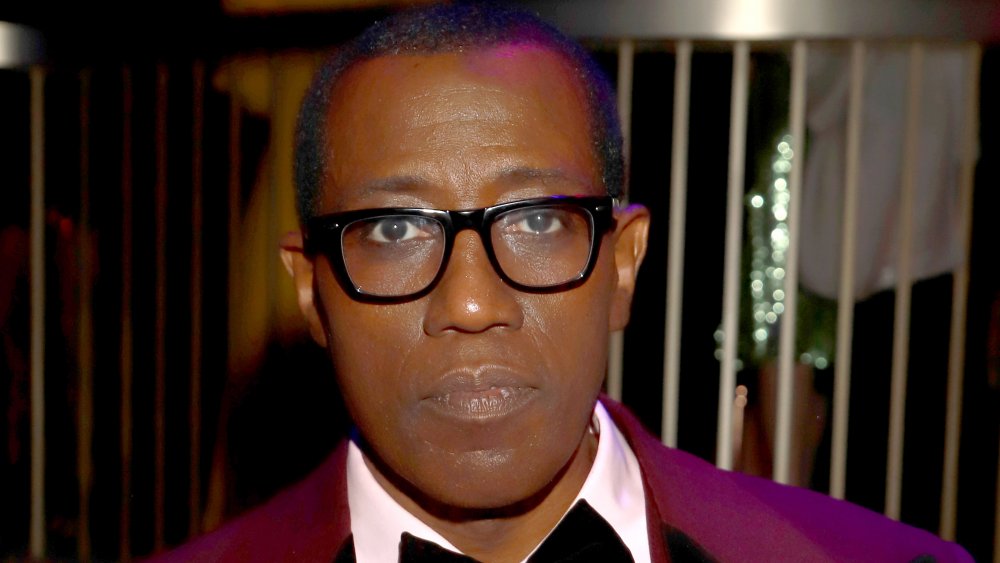 Arnold Turner/Getty Images
Wesley Snipes isn't exactly known as a mellow, put-together celebrity. The once-popular Blade trilogy alum has had his share of ups and downs in Hollywood and is known for his excruciatingly difficult on-set persona, which has garnered a lot of A-list enemies. "He wouldn't come out of his trailer and he would smoke weed all day," Blade: Trinity co-star, Patton Oswalt, told Den of Geek in 2012, later adding, "And he tried to strangle the director, David Goyer." Uh, what?
While Snipes is notoriously challenging to work with, there's no denying that the Blade franchise made him a rich man. However, it's also hard to talk about Snipes' riches without mentioning his infamous tax evasion trial. According to USA Today, the actor "was convicted of three misdemeanor counts back in 2008 for failing to file tax returns from 1999-2001. During the three-year period, Snipes cheated the government out of $7 million." Landing himself in prison for three years, Snipes was eventually released in 2013 and placed on house arrest, as revealed by TMZ.
Snipes' tax woes didn't stop there, however, and the White Men Can't Jump star made headlines yet again years after his release from jail. Let's take a look at the staggering amount of money Wesley Snipes owed the government in taxes.
Wesley Snipes has been bickering with the IRS for years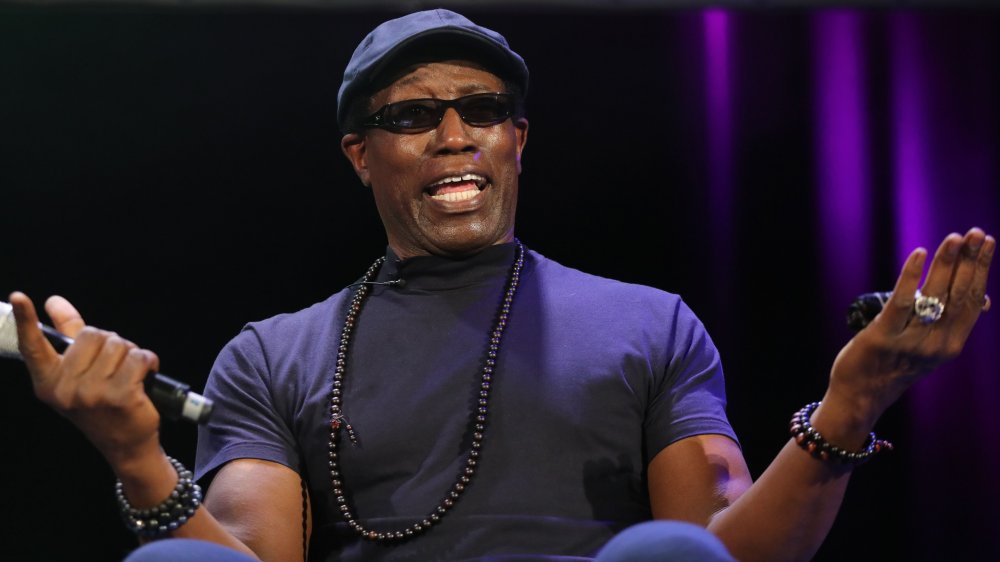 Valery Hache/Getty Images
It looks like Wesley Snipes wasn't off the hook at all when he was released from prison in 2013. As revealed by The Hollywood Reporter, a tax lien was placed in August of 2013. "At the time, he owed $23.5 million for the years 2001 through 2006. Snipes then requested an installment agreement or OIC and made his cash payment." The outlet goes on to report, "A settlement officer looked into his real estate holdings and assets but was unable to determine that he no longer owned certain properties that he claimed to have unloaded."
So, what happens now considering the Blade alum owes over $20 million and is without a way to pay it back? Well, the battle wages on. According to Bloomberg Tax, as of November 2018, Snipes still owed the government the money. Although the celeb tried to make a claim to the U.S. Tax Court that he couldn't pay the bill, the court "denied a settlement offer—to pay less than 4 percent of the total liability—because Snipes didn't prove "economic hardship."
At the time of this writing, it appears that Snipes' tax woes still haven't come to a close. As Forbes wisely put it, "Speaking of bills, with interest continuing to run, Snipes may want to take his tax arguments back to the drawing board."