7th Heaven's Lorenzo Brino Died In A Car Accident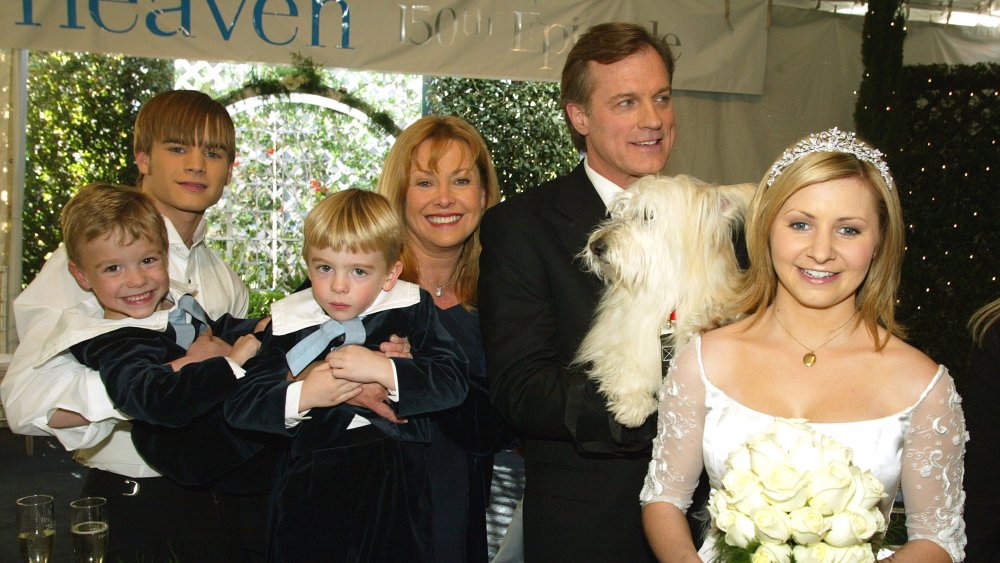 Kevin Winter/Getty Images
It's with heavy hearts that we announce the passing of Lorenzo Brino, a child star from 7th Heaven, who recently died at the age of 21. According to TMZ, Brino was driving his Toyota Camry at 3 a.m. in Yucaipa, Calif. when he struck a utility pole. He was the only person in the car. The San Bernardino County Sheriff's Department pronounced Brino dead at the scene.  
The former actor died on March 9, 2020, but TMZ explained that the "name of the victim was not confirmed" until now. The cause of the accident is still being examined. As Entertainment Weekly reported, "the collision is currently under investigation by the San Bernardino County Sheriff's Department Major Accident Investigation Team." 
As fans may recall, Brino was just a toddler when he was cast in 7th Heaven, a TV show following the lives of the fictional Camden family, led by Reverend Eric Camden (Stephen Collins), who played a Protestant Minister in Glenoak, Calif. The series — which hit 11 seasons in total — also featured Catherine Hick as Eric's wife, Annie, according to EW. 
The Camden family had seven children, and the rest of the main cast of 7th Heaven was played by Jessica Biel, Barry Watson, Beverley Mitchell, David Gallagher, and Mackenzie Rosman. Brino and his brother Nikolas played the babies of the crew — fraternal twins, Sam and David.
Lorenzo Brino is being grieved by his family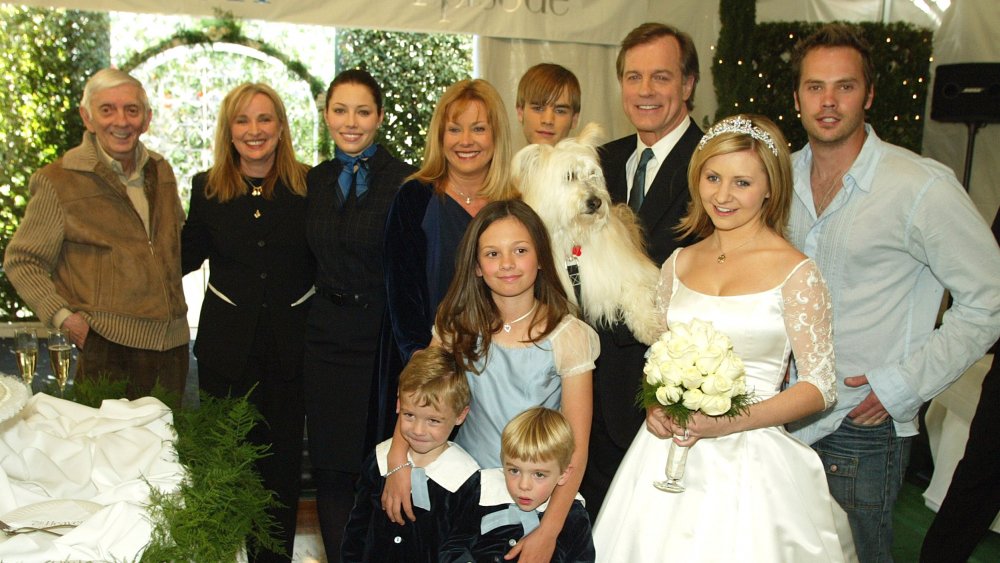 Kevin Winter/Getty Images
While he played part of a set of twins, Lorenzo Brino was actually a quadruplet, per TMZ. There was a time early on when all four siblings took turns playing the two youngest Camden siblings. According to EW, even Brino's sister Myrinda, a.k.a. Mimi, acted on 7th Heaven before Brino and Nikolas ultimately continued the roles of Sam and David solo. They appeared on the series from 1999-2007, and per IMDb, this was Brino's only acting role.
Following his passing, Mimi shared a heartfelt post on Instagram, commemorating her brother. She wrote, "To my amazing and crazy brother. You might be gone but it's true when people say 'gone but never forgotten.'" 
Brino's aunt Janet posted a beautiful tribute to her nephew, according to TMZ. She wrote, "To my dear sweet nephew, your loss left a hole in my heart. God needed another Angel and he took you. Please watch over your mom and dad. You sister Mimi, brothers, Antonio, Zachary and Nicholas ... You got a big job up there."
According to TODAY, Beverley Mitchell, who played Lucy Camden, mourned her former co-star. On a post announcing his passing, she reportedly wrote, "My heart is broken for his family! So many fun memories watching them grow up! Just devastating. RIP Zo! You were full of light and will not be forgotten!"
We wish Brino's loved ones peace and privacy as they grieve the tragic loss of this young man.