Khloe Kardashian's BFF Malika Haqq Welcomes First Child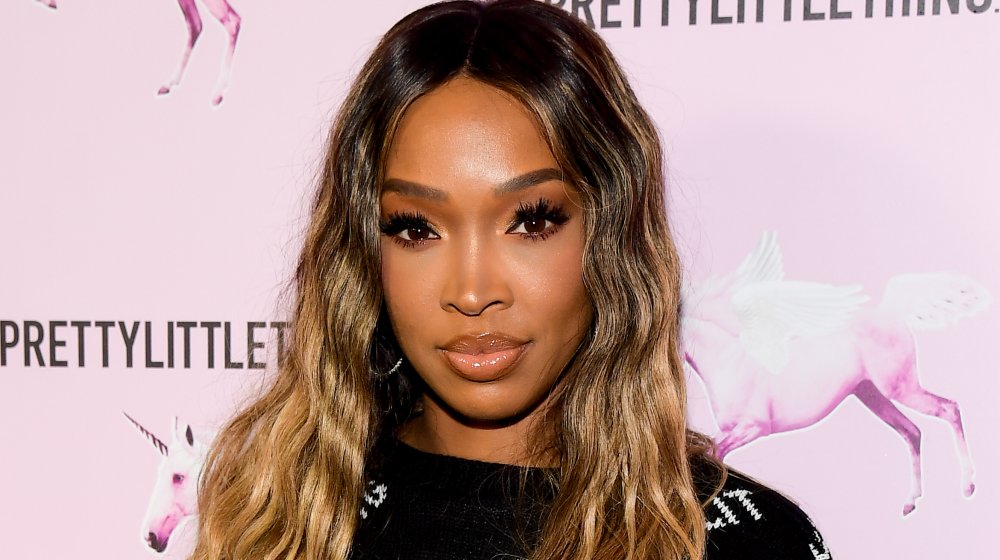 Matt Winkelmeyer/Getty Images
Khloé Kardashian's longtime BFF took to Instagram on March 16, 2020 to announce the arrival of her baby boy, Ace Flores, and the post was absolutely adorable. Haqq told the world about Ace on March 16, but her son was actually born on March 14, 2020. No doubt the new mother wanted some much-need privacy after her delivery. 
Haqq announced to the world that she was pregnant back in September 2019, according to E! News, and shared that the baby daddy of her first child was Haqq's on-and-off boyfriend, rapper O. T. Genasis. Haqq has been remarkably transparent about her relationship with Genasis online and said via Instagram: "Relationships don't always work out the way we would hope but between love & friendship we have created a baby boy that will be here very soon." 
Haqq continued, "I've been single the last 8 months but I am in no way alone. OT and I have attended every doctors apt and over all loved on our son together while anticipating his arrival." Haqq also added that her baby wouldn't be "who he is without his father." Those are some serious co-parenting goals! 
While Haqq is enjoying all that support from Genasis, she's also getting lots of love from her friends. 
Khloé Kardashian threw Malika Haqq a baby shower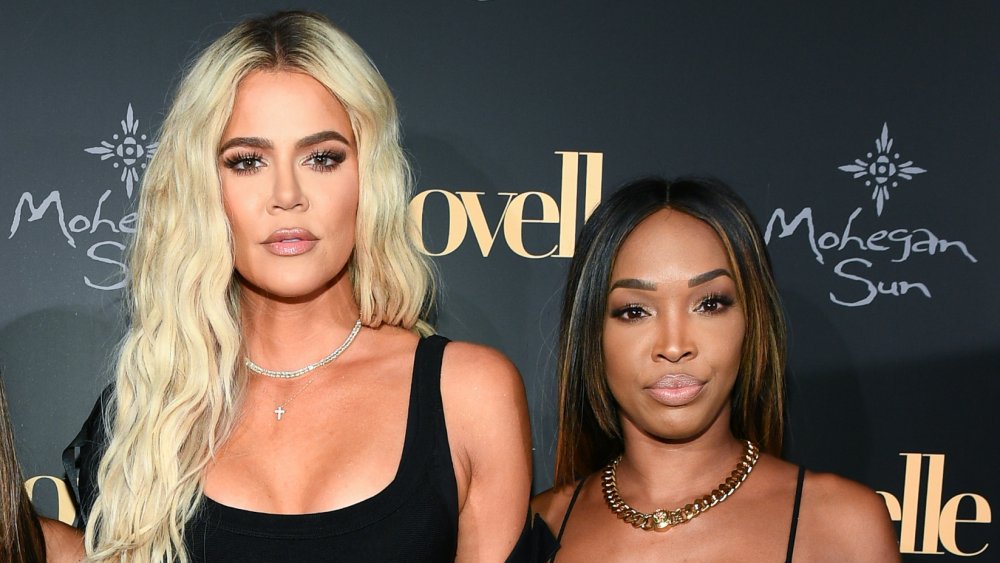 Dave Kotinsky/Getty Images
In typical KarJenner fashion, Khloé Kardashian threw Malika Haqq the most epic baby shower ever. According to Bravo, the event was held at the Waldorf Astoria Beverly Hills and Kardashian solicited the help of event planner Mindy Weiss to create the perfect party for Haqq. Kardashian posted about the shower on Instagram and shared the planning process, especially the aesthetic choice to use only neutral tones: "Malika was very specific with not wanting color. So this was the only color we were able to get away with LOL It turned out beautifully!"
In her post, Kardashian also thanked Weiss and others who made up the artistic team for the shower. She even admitted to being a touch controlling, writing, "I could not thank @mindyweiss @andrew_mindyweiss @jeffleatham enough!! I know I'm a lot at times because I'm so specific and I love to micro manage but you guys always go over the top. You surpass any dream that I have ever conjured up in my head as to how I want something to look. Every time I am WOWED by your work and perfection! Thank you guys for being the best! You literally are my dream team!"
Haqq was obviously super touched by the thoughtfulness of the shower, taking to Instagram to share: "I will remember this day forever... Can't wait to show my baby how many people love him." 
The KarJenner family is super excited for Malika Haqq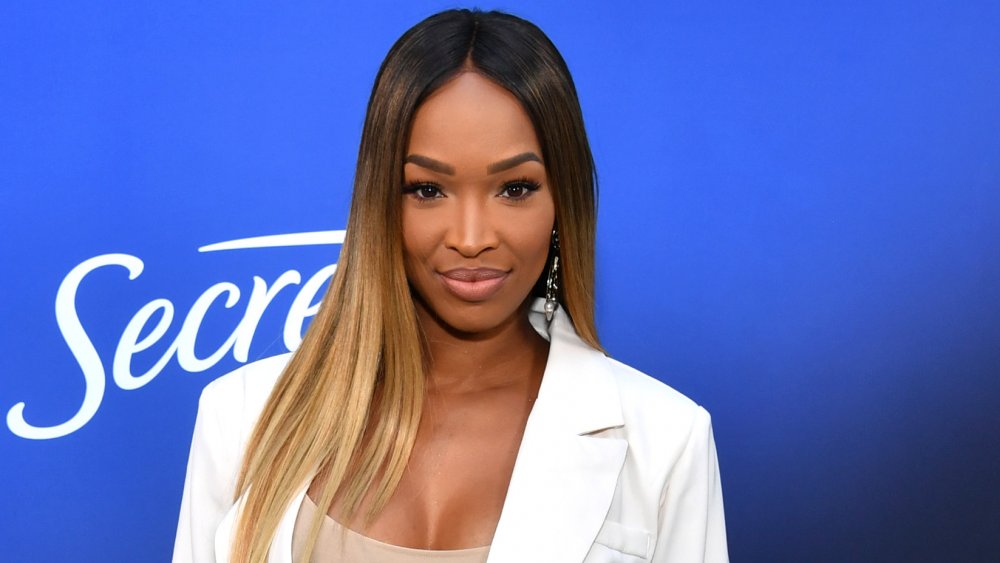 Emma Mcintyre/Getty Images
Malika Haqq's Instagram post announcing the birth of her baby boy is literally a who's who of the rich and famous of Calabasas. Kylie Jenner commented: "ace!!!!!! i can't wait to meet him!!" followed by two black heart emojis. Kourtney Kardashian wrote: "Life is beautiful. Can't wait to smell him." Meanwhile, Kendall Jenner responded: "congrats!!! love you" and Kim Kardashian said: "He's perfect!!!! We can't wait to meet him! Love you so much!!!" And, of course, Khloé was all over it, solidifying herself as Ace's auntie: "My beautiful beautiful nephew!!!! Ace, we have been waiting for you," followed by a heart and a kiss emoji.
Khloe's comment about waiting for Ace is certainly right. On her show Side by Side on Facebook Watch, Malika and her sister, Khadijah Haqq, spoke about Malika's journey to becoming a mother. Malika shared that she actually froze her eggs in anticipation of wanting a baby saying, "Deciding to freeze my eggs as a gift to myself on my 35th birthday was pretty hilarious now at this point because I have eggs in the freezer I may never use. I made a baby in love and those eggs weren't necessary."
Congratulations to the new parents and welcome to the world, baby Ace!