The Untold Truth Of Heidi Klum's Husband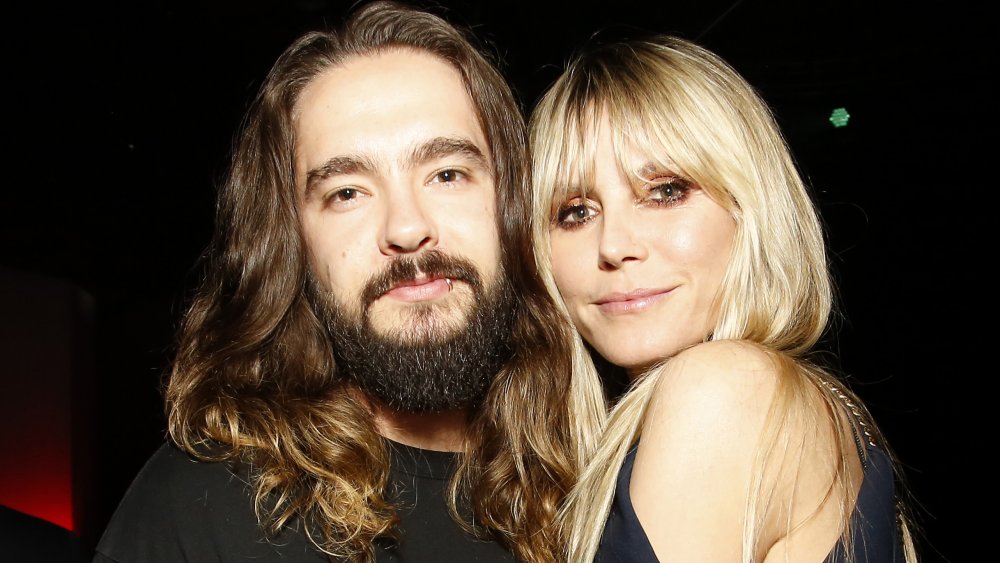 Rachel Murray/Getty Images
Heidi Klum may be famous for being a successful model and the former host of Project Runway, but she's also a dedicated family woman. Once upon a time, Klum was married to British singer Seal, with whom she has four children – daughters Leni and Lou as well as sons Henry and Johan (who are growing up fast). These days, Klum is in a relationship with Tom Kaulitz.
Klum and the Tokio Hotel musician were first connected as a couple in March 2018 when "they were spotted kissing on set while she was filming America's Got Talent," according to People magazine. Despite the fact that there's a bit of an age gap between the pair — she's 16 years older than him — the lovebirds were married by the summer of 2019.
"For the first time, I have a partner who I can discuss everything with," Klum told People magazine in January 2020. "Someone who shares duties that we all have in our life. I used to be on my own with everything. For the first time, I get to experience what it is actually like to have a partner." That experience includes both the good times and the rough patches, which included being tested for the novel coronavirus in March 2020. 
Tom Kaulitz received his coronavirus test result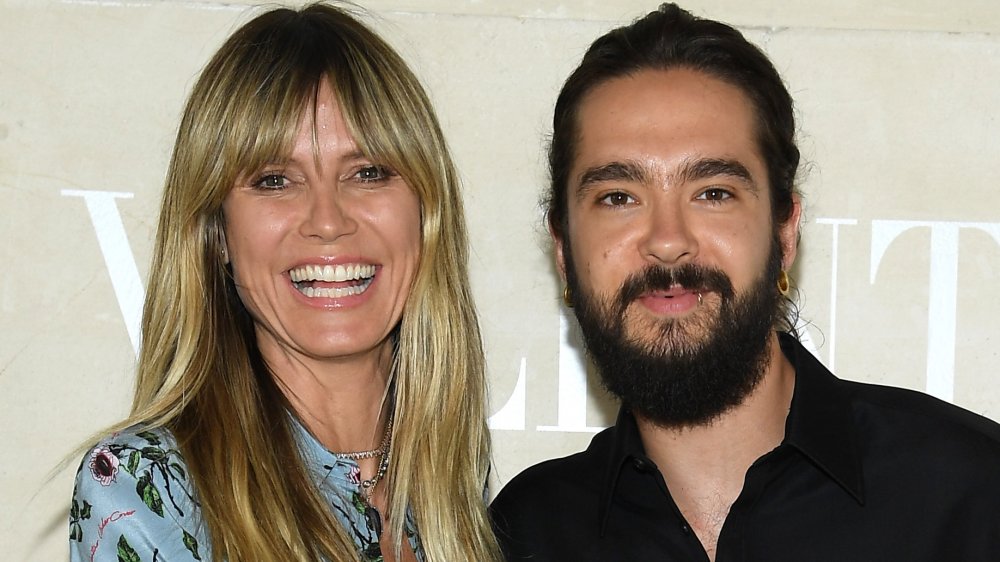 Pascal Le Segretain/Getty Images
Plenty of celebrities have been open about the fact that they've been tested for the coronavirus and while some have received a positive diagnosis, including Tom Hanks, Idris Elba, and Kevin Durant, others have tested negative. Among the latter group is Heidi Klum's husband, Tom Kaulitz. On March 17, 2020, Klum took to the comments section of one of her Instagram post's to share the results of her husband's coronavirus test, writing (via Page Six), "Tom is ok, his came back negative." She added, "I get my results on Thursday."
Just a few days before, the model and television host had posted a video of herself and Kaulitz sharing a kiss through a window while staying apart. "Like many of you, I also have been sick all week and, unfortunately, my husband who returned from his tour a couple of days ago is also feeling ill."
"As much as I want to embrace him and kiss him, it is more important to do the right thing and not spread further," Klum continued. While recognizing that we're in "strange times," she also noted that "in these moments, you remember what's really important — the people you love and keeping them safe." She then encouraged others to "be proactive" and engage in social distancing before ending her message by sending everyone "love and positivity and healing vibes," which is surely something we all could use right now.