Harvey Weinstein Reportedly Tests Positive For Coronavirus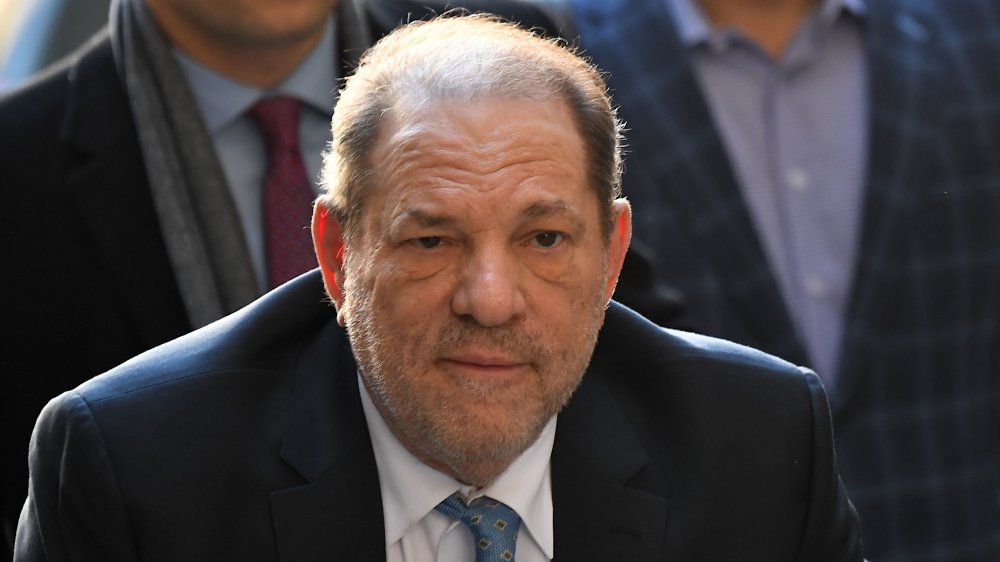 Johannes Eisele/Getty Images
Harvey Weinstein, 68, has tested positive for COVID-19, according to reports from various outlets, including Deadline. The shamed movie mogul — who was found guilty of first-degree criminal sexual act and third-degree rape earlier this year — is reportedly suffering from novel coronavirus symptoms while behind bars at Wende Correctional Facility, where he is now serving his 23-year sentence after being transferred from New York City's infamous Rikers Island.
On Sunday, March 22, Niagara Gazette was the first to announce the news, and law enforcement officials confirmed the report to publications like Deadline and Page Six. Weinstein's rep, Juda Engelmayer, however, told People, "Our team that has HIPAA consent has not heard anything like that yet. I can't tell you what I don't know."
Officials told the Niagara Gazette that they believe Weinstein contracted COVID-19 before his prison transfer. He's now reportedly being kept in isolation, as is one other Wende inmate, who also tested positive for the virus. 
Michael Powers, the president of the New York State Correctional Officers and Police Benevolent Association, told the gazette he couldn't confirm Weinstein's condition due to privacy rules, but said prisons need to ensure their inmates' safety during the pandemic. "There is no better breeding ground for this virus than a closed environment such as a correctional facility," Powers said.
Harvey Weinstein experienced multiple health struggles recently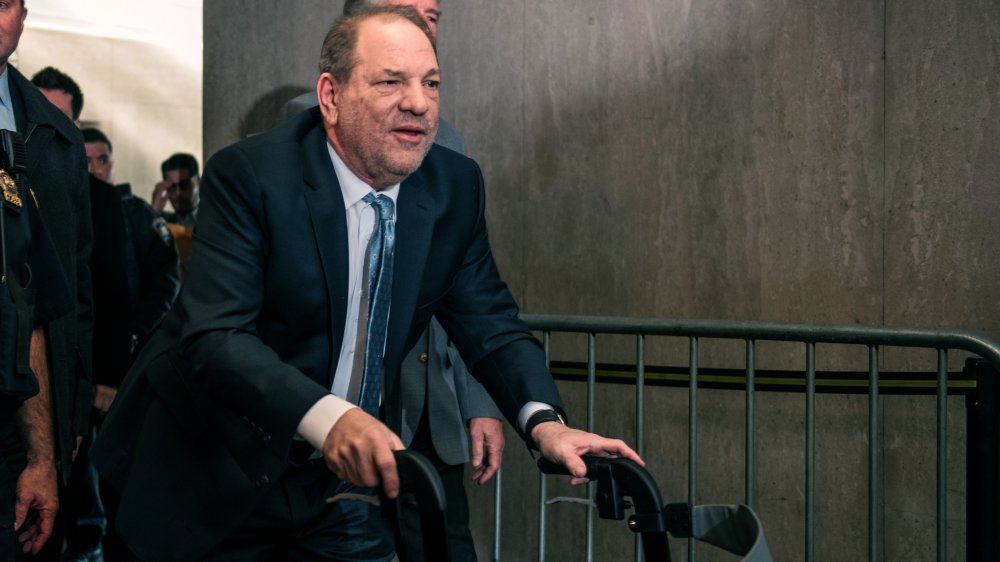 Scott Heins/Getty Images
Harvey Weinstein joins a long list of celebrities who have contracted the virus, including Bachelor alum Colton Underwood, Luther star Idris Elba, Bravo host Andy Cohen, and Hollywood power couple Tom Hanks and Rita Wilson.
The disgraced filmmaker's coronavirus diagnosis also follows a string of health ailments. As you may know, Weinstein was rushed to the hospital to be treated for high blood pressure and chest pains on March 11, the day of his prison sentence, according to the New York Times. Days prior, he underwent back surgery and was photographed entering the courtroom with the help of a walker.
It's unclear if he's currently being treated for the novel coronavirus beyond being kept in isolation. As of now, Weinstein — who maintained his innocence throughout the sexual assault trial— faces additional charges in Los Angeles. He has not yet entered a plea, though if convicted, he could face an additional 28 years in state prison.