Will Meghan McCain Still Appear On The View?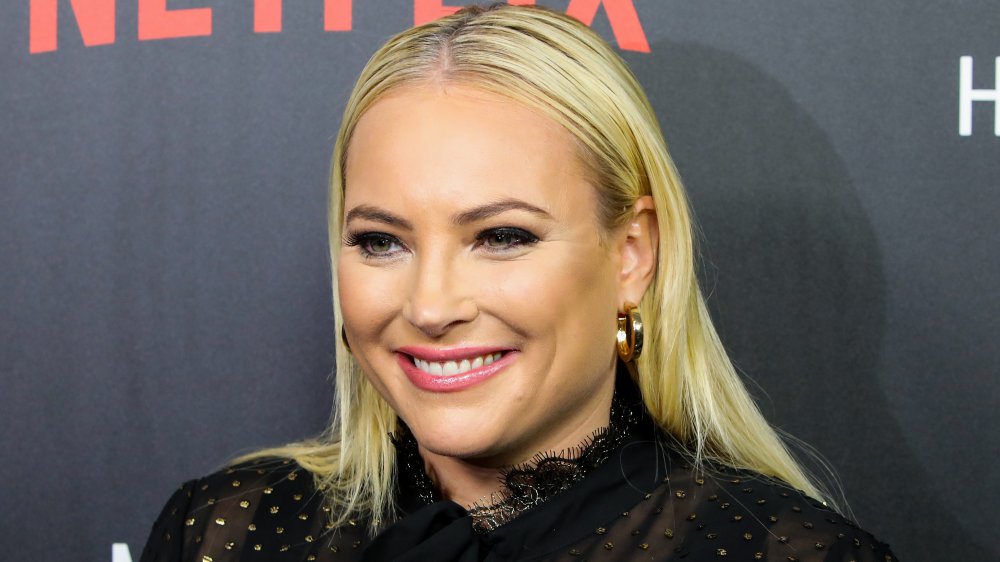 Tasos Katopodis/Getty Images
In recent weeks, the coronavirus outbreak has dominated the 24-hour news cycle. From Tom Hanks to Idris Elba, it's impossible to dodge alerts about the pandemic's unprecedented spread across Hollywood and beyond. But amid any fear and uncertainty, there's some happy news to celebrate: The View co-host Meghan McCain is expecting her first child with husband Ben Domenech! "My husband Ben and I have been blessed to find out I'm pregnant," McCain posted on Instagram. "Although this isn't how I expected to announce my pregnancy, both we and our families are excited to share the news with you all."
McCain, 35, added that, after consulting her doctors, she'll be "joining the millions of Americans who are self-isolating as a precaution to prevent the spread of COVID-19." That's why, for the foreseeable future, she will be joining The View from home via satellite. "I'm fortunate that my employer, ABC, has allowed me and my co-hosts to work remotely," McCain wrote. "I am indebted to our producers and crew. I also want to acknowledge the heroes—the doctors, nurses, grocery and pharmacy workers, journalist, police officers, firemen and military—who are on the front lines of this fight."
Like other pregnant celebrities, McCain has made the proactive decision to maintain social distance, as scientists have yet to determine the coronavirus' impact on an unborn child.
Meghan McCain suffered a miscarriage prior to this pregnancy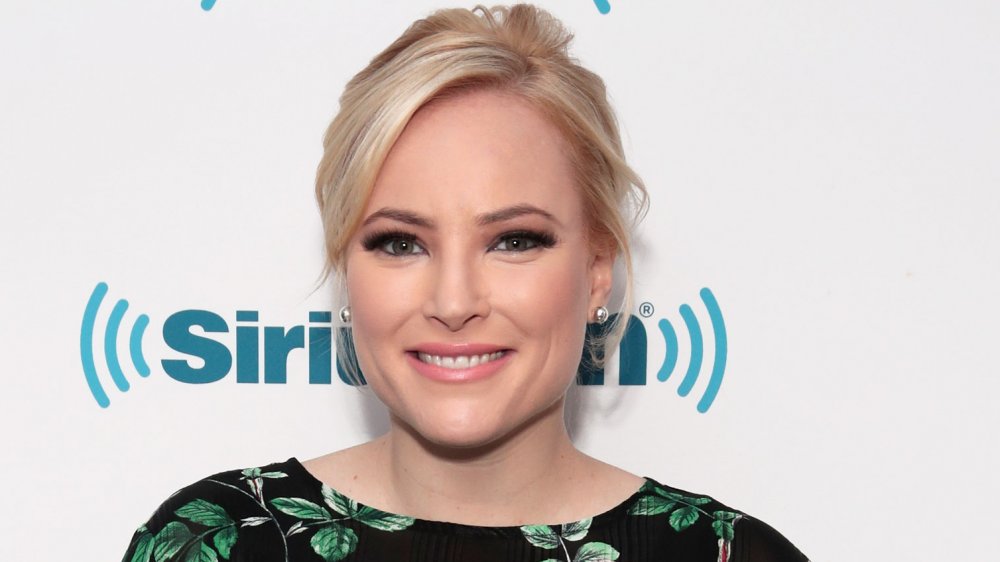 Cindy Ord/Getty Images
Last summer, Meghan McCain revealed she suffered a miscarriage in an op-ed for the New York Times. McCain and Ben Domenech, who married in November 2017, loved and lost their baby girl. "I knew I was pregnant before I formally knew I was pregnant," McCain wrote. "My body told me in all the ways women are familiar with. It told me in the same ways that I was miscarrying." While she would've preferred to keep her grief private, McCain didn't want to hide anymore because she wanted to shine a light on how prevalent miscarriages actually are.
"My miscarriage was a horrendous experience and I would not wish it upon anyone," she wrote. "Yet for all its horrors, it is distressingly common. Estimates range from one in 10 to one in four pregnancies end in miscarriages. That's about three million lost children in America each year. That is all the more reason women need to be able to speak about this publicly, without the stigma and the lack of knowledge that pervades the issue." As McCain explained, women often feel shame because of the "cultural taboo" surrounding miscarriages, but she wanted to assure others they're not alone — and likely helped countless women cope with their own grief in the process.
And now, the talk show host is being equally candid with fans as she embarks on her new pregnancy journey, and she'll keep everyone updated via The View.