How Many Houses Did Kenny Rogers Own?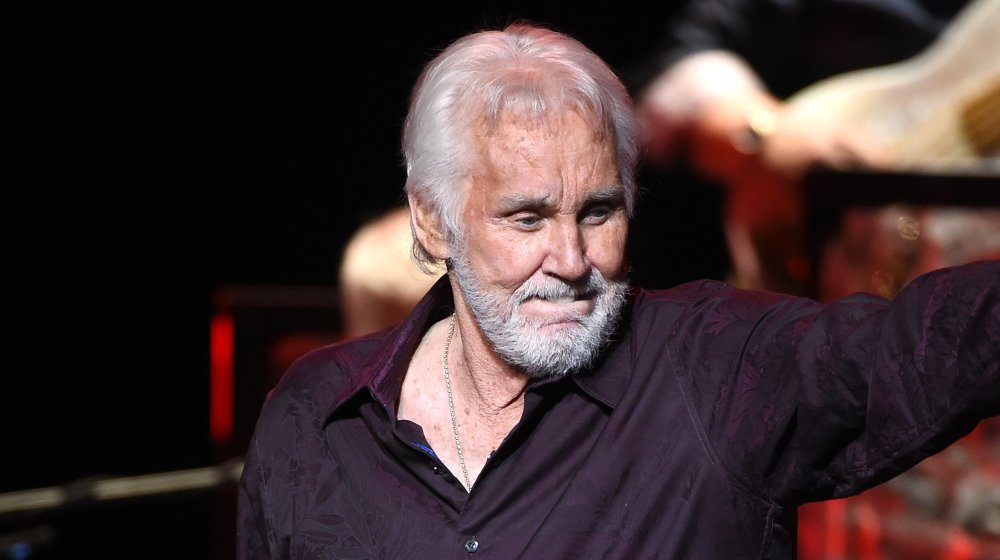 Kevin Winter/Getty Images
Singer Kenny Rogers' death on March 20 was a blow to country music fans and the music industry overall. In his decades-long career, the accomplished artist produced solo hits like "Lucille" and "The Gambler." He also created famed duets with Dolly Parton, including "Islands in the Stream."
Throughout his life, Rogers made 24 hits that topped the charts and boasted more than 120 million albums sold worldwide. He was also a people's favorite, according to a joint poll conducted by USA Today and People in which he was voted "Favorite Singer of All Time." The singer's acclaim eventually led to his induction to the Country Music Hall of Fame in 2013.
Over time, Rogers' talents not only "forever left a mark on Country Music's history," as put by the Country Music Association, but also generated him $250 million in wealth (per Celebrity Net Worth).
Turns out, not all of that was from his skills as a country artist — he also flipped homes on the side. Meaning Rogers owned many, many homes throughout the course of his lucrative side business.
Kenny Rogers' lucrative side gig
When it came to flipping homes, Kenny Rogers didn't start small. In the typical bold fashion fans saw when he performed on stage, the singer made his first sale in 1984 with a Beverly Hills mansion that he sold for a whopping $20 million — which was "a record price," even for the high-end area at the time, according to TopTenRealEstateDeals.com.
Rogers then went on to flip mansions on the opposite coast in Georgia. He bought a 27,000-square-foot Atlanta home from the bank at $2.75 million in 2002 and sold it four years later at $8.5 million. A few years later in 2009, he snagged another mansion for $2.8 million that he sold for $3.725 million in 2011. As it turns out, not only did Rogers have the business brain, but he had vision too. The country-singer-turned-hustler built an approximately 1,000-acre farm in Athens, Georgia, which he later sold for $10.5 million.
Rogers' real estate talents left no stone unturned, including his own crib. He spent approximately $3 million to redesign and decorate his own 7,000-square-foot home in Atlanta, which probably came in handy considering his two youngest sons "needed plenty of space to play," per TopTenRealEstateDeals.com.
In his later years, Rogers really prioritized family time, telling CMT.com in 2016, "I know as well as anybody else how that time gets away from you. And I don't want to miss it... I want to have time to spend with them. It's pretty simple."