Lindsay Lohan Tells World To Ignore Her Relationship Rants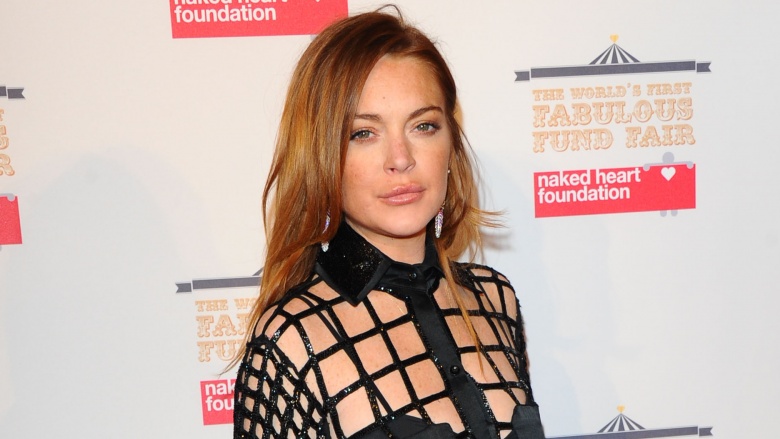 Getty Images
After accusing her fiancé of cheating on her with a hooker and possibly claiming she's pregnant on Twitter, troubled actress Lindsay Lohan is now demanding that people butt out of her relationship drama.
"I would appreciate if these speculations regarding my personal life would respectfully come to a halt," the 30-year-old starlet wrote on Instagram (via Vanity Fair) July 26, 2016. "Unfortunately, a private matter has become more public than I can control and I would be extremely grateful if my fiancé and myself could discuss our personal matters on our own. There are more important things going on in the world than our relationship. Please leave us be to solve our personal matters."
Lohan later deleted that post and replaced it with a more zen-like message to the world (via Entertainment Tonight). "Dear friends. I'm good and well...I am taking time for myself with good friends. I am sorry that I've exposed certain private matters recently. I was acting out of fear and sadness... We all make mistakes. Sadly mine have always been so public. I have done a lot of soul searching in the past years, and I should have been more clear minded rather than distract from the good heart that I have." She added, "My intentions were not meant to send mixed messages."
Lohan's statements mark a complete 180 from the way she was acting the weekend prior. Starting July 22, 2016, Lohan put her Russian business heir boyfriend, Egor Tarabasov, on blast in a bizarre-o video posted to Snapchat. "I'm drinking water to get him to come home," she said in the video (via People). "Honey, come home, please."
She then attacked Tarabasov on Instagram and Twitter. At one point, she accused him of cheating on her with a prostitute in a since-deleted post on Instagram; at another point, she maybe-but-maybe-not claimed she to be pregnant on Twitter. That post has since been deleted too.
Lohan and Tarabasov then reportedly got into an argument early July 23, 2016 inside Lohan's London home. In video obtained by The Sun, Lohan was overheard accusing Tarabasov of trying to kill her. "He just strangled me," she screamed. "He almost killed me. Everybody will know. Get out of my house." She continued, "Do it. I dare you again. You're f****** crazy. You sick f***. You need help. it's my house, get out." Concerned neighbors called the police.
But, yeah, stay out of her business!