The Truth About Brie Bella And Daniel Bryan's Relationship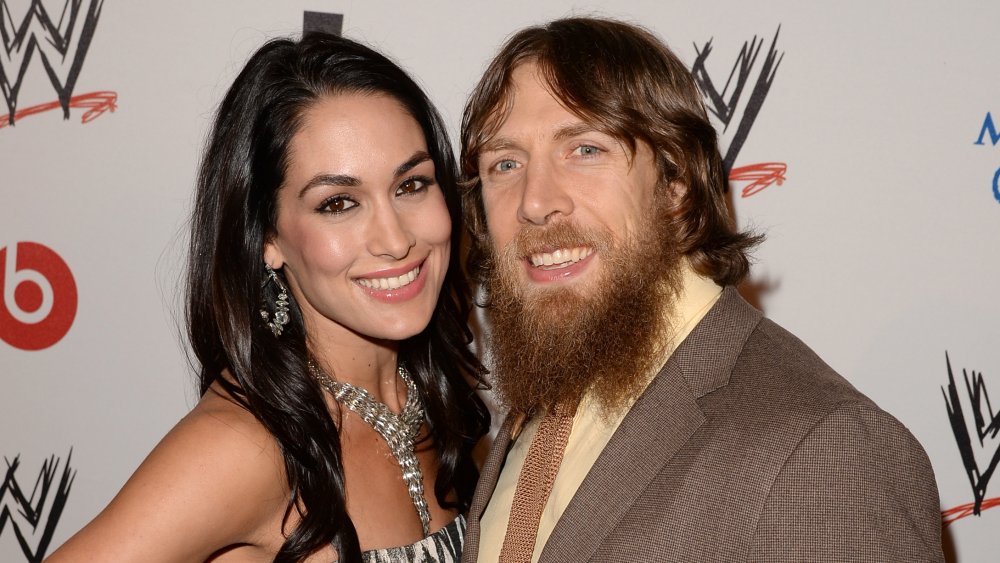 Jason Merritt/term/Getty Images
While Nikki Bella's relationship ups and downs have made plenty of headlines throughout the last few years, her sister Brie Bella has remained more low-key. That's likely because she's been happily married to fellow wrestler Daniel Bryan — real name, Bryan Lloyd Danielson — for nearly six years now! Let's take a look down memory lane to learn more about the WWE stars' picture-perfect romance.
In April 2014, Brie, 36, and Bryan, 38, officially said "I do" in a star-studded ceremony at L'Auberge Resort and Spa in Sedona, Ariz. Celebrity guests included Tyson Kidd, Cesaro, and Brie's twin Nikki and her then-partner, John Cena. The lavish ceremony was captured on camera for an episode of Total Divas (via The Bleacher Report).
"I've married the man of my dreams," Brie captioned an Instagram photo of her and Bryan from their wedding day. "I'm officially Mrs. Danielson. It was a breathtaking sentimental ceremony... The best part was walking down the aisle barefooted... to my husband to be."
Brie Bella and Daniel Bryan's sweet romance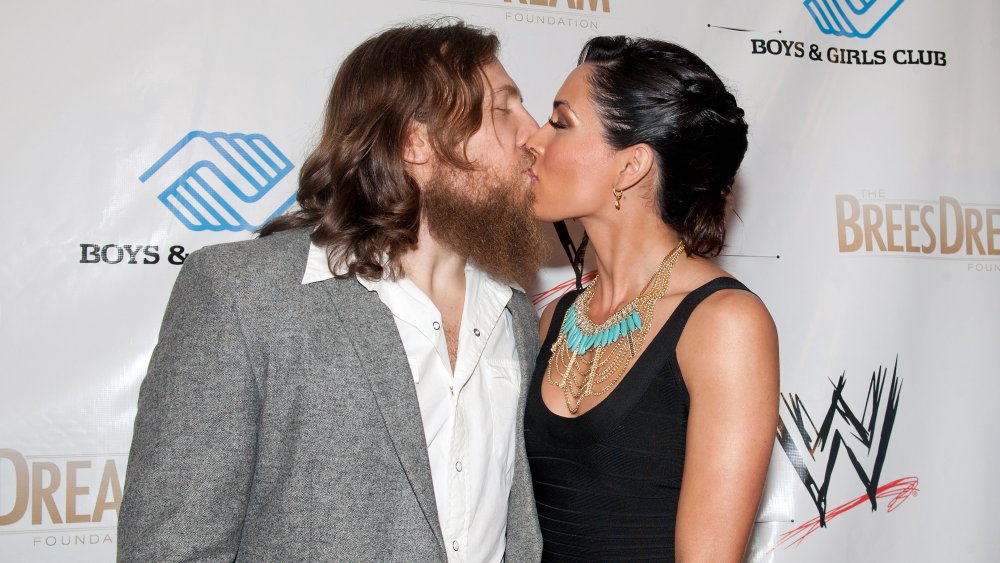 Erika Goldring/Getty Images
Throughout the years, Brie Bella has documented her marriage to Bryan Danielson (a.k.a. Daniel Bryan) on her social media platforms, always gushing about their beautiful connection. One of their shared hobbies, as fans have discovered, is their love for fitness. Seeing as they both worked as professional wrestlers for many years, this comes as no surprise
In 2017, the pair's family got a little bigger, as they welcomed their first child, daughter Birdie. Her birth was captured in the season finale of Total Divas. Brie's Instagram is now, essentially, a Birdie and Bryan fan account. How sweet!
But it hasn't been all rainbows and butterflies for the couple. In a December 2019 interview with People, Brie revealed she had a difficult time getting pregnant again after giving birth to Birdie. "We were trying for eight months, and I couldn't get pregnant," she said. "I was stressed, and it wasn't happening. There were a couple times that I was so late and was sure I was pregnant. Then I would get my period and bleed really badly."
Brie Bella's pregnancy journey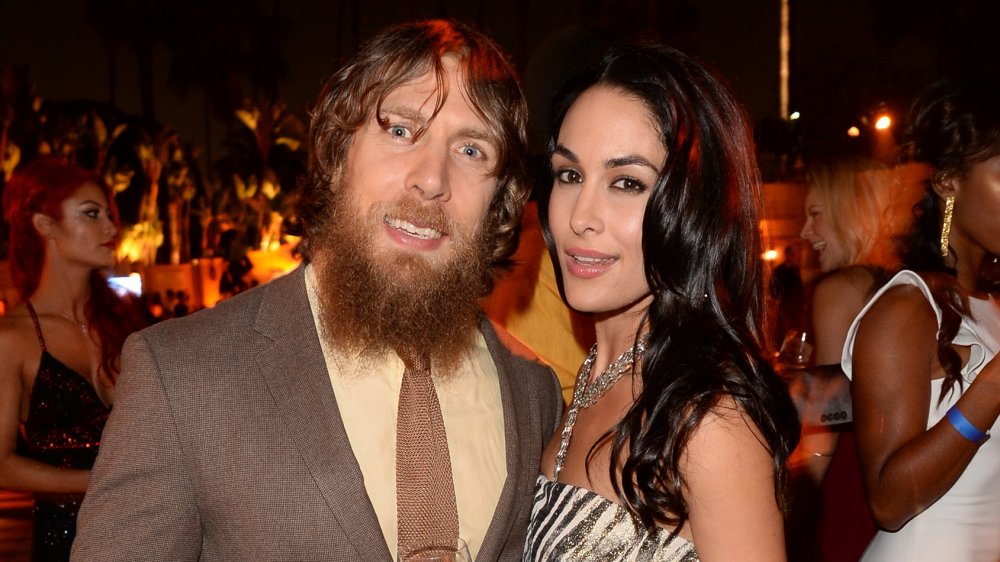 Jason Merritt/term/Getty Images
While Brie Bella was yearning to become a mom again, she told People in the December 2019 interview that she thought "the universe was telling me something — like, 'It's not a great time to have another baby.'" In the same interview, her sister Nikki Bella admitted she wanted to become a mom but wasn't ready, so she was thinking about freezing her eggs.
Coincidentally, just weeks after the talk, both sisters found out they were pregnant! Now, Nikki is expecting her first child with fiancé and former Dancing with the Stars partner Artem Chigvintsev. Brie is expecting her second child with Daniel Bryan.
In another talk with People, in January 2020, Brie said she was "shocked" to learn she'd conceived shortly after she decided she was "meant to have one child." Still, she and Bryan couldn't be more excited. She's since documented her pregnancy on Instagram with adorable photos of her hubby holding her baby bump.