The Truth About Tana Mongeau's Drug Use And Depression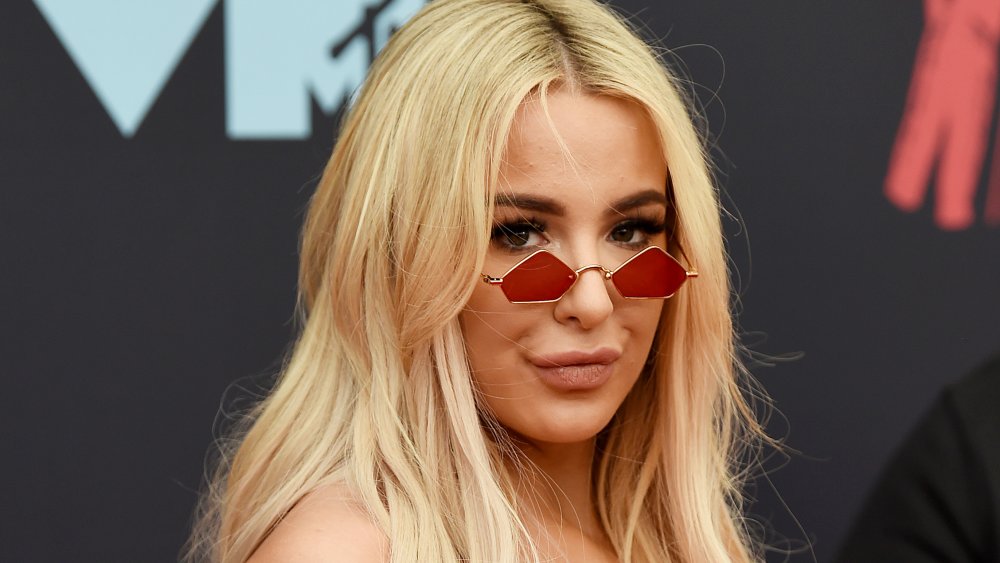 Dimitrios Kambouris/Getty Images
Tana Mongeau spilled some serious tea in a video she dropped on YouTube called: "Letting You in on the Truth About MTV, Depression + a Life Update." The YouTube star decided to address some serious issues in her life and talk about the way she was edited in her reality show, MTV No Filter: Tana Mongeau. 
Mongeau said life behind-the-scenes is much different than the glossy outer shell her fans see. "2019 might have been one of the most successful textbook years of my life, but when it comes to my mental state it was absolutely hands down in my 21 years of life the worst year of that," she says in video posted on March 30, 2020. The reality star has had a hectic year, splitting from Bella Thorne in February 2019 and calling it quits with fellow YouTube celebrity Jake Paul, but she said some of her challenges took root a long time ago. 
Mongeau said her traumatizing childhood has made her adult life difficult. "My childhood was the worst thing on earth," she said. "I'm very lucky to have gotten out of that, but I spent 15 years of my life being so incredibly emotionally abused," she said. 
In that spirit of vulnerability, Mongeau also opened up about her serious struggles with addiction and suicidal thoughts.
Tana Mongeau bottled up her emotions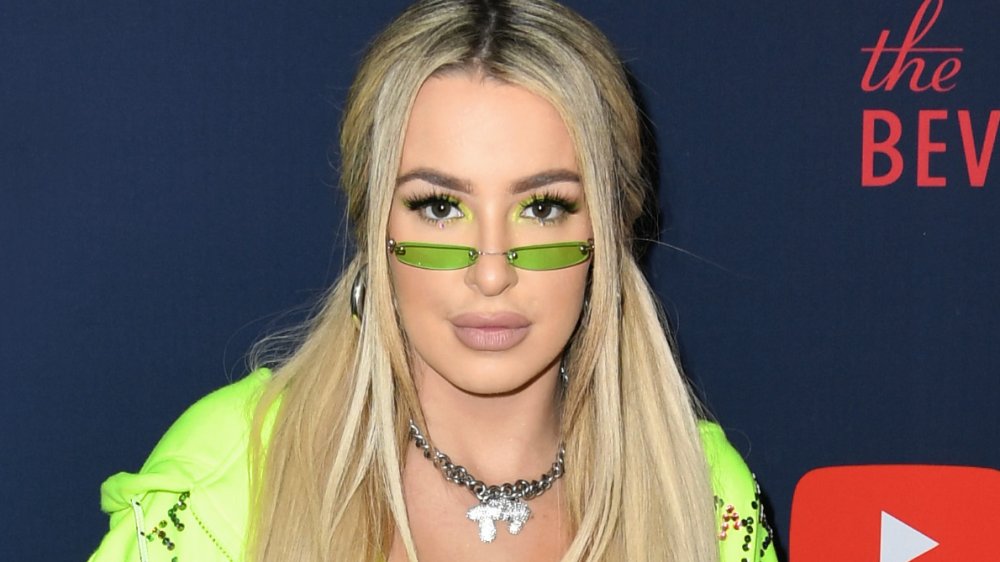 Jon Kopaloff/Getty Images
Tana Mongeau said her difficult childhood has made it difficult for her to manage her emotions. In a YouTube video posted in March 2020, the reality star said she spent "years continuing to bottle in any emotional pain that I could while I was also snowballing into a bigger and bigger point of fame. Months before I started my YouTube channel, my best friend died, and I was spending the days filming and the nights staring at the ceiling, bottling in the depression," she said.
As Mongeau's popularity grew, so did public scrutiny. To cope, she started misusing drugs. "I was at the point of taking Xanax where it's not that I was trying to overdose — that drug has killed people I love — I was definitely taking enough to where I wasn't trying to kill myself but I definitely didn't care if I died."
The YouTube star was also smoking a lot of weed, and according to E! News, Mongeau admitted that her health was failing and she felt exhausted from her MTV filming schedule. Mongeau also added that she felt MTV was taking advantage of her fragile state and editing footage to make her look like a "mean" person. Fortunately, Mongeau reportedly told her manager, Jordan Worona, "whom she credits with saving her life," reported People. 
The vlogger now hopes to create a positive change for herself and others: "I've been working every day to see what else I can do with my platform."
If you or someone you know is struggling with substance abuse and mental health, please contact SAMHSA's 24-hour National Helpline at 1-800-662-HELP (4357). If you or someone you know is having suicidal thoughts, please call the National Suicide Prevention Lifeline at 1-800-273-TALK (8255) or text HOME to the Crisis Text Line at 741741.