Chris Cuomo's Wife Cristina Shares An Update On His Condition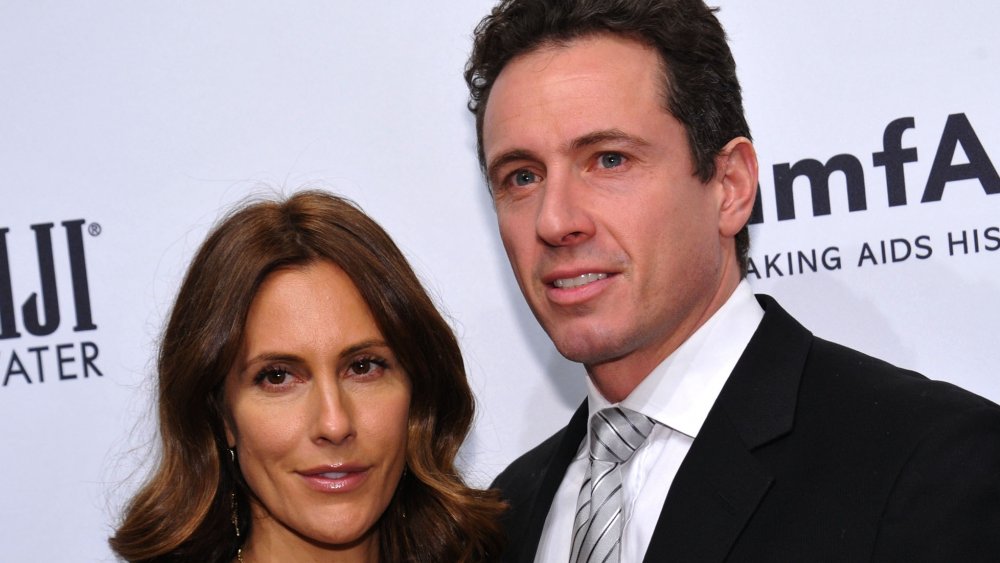 Bryan Bedder/Getty Images
CNN news anchor Chris Cuomo, 49, confirmed his coronavirus diagnosis on March 31, 2020, via Twitter, writing that he had been experiencing "fever, chills, and shortness of breath." Although Chris' situation is less than ideal, he expressed hope for the future, adding, "We will all beat this by being smart and tough and united!"
Chris' brother, New York Gov. Andrew Cuomo, also commented on the news, praising his brother for continuing to host Cuomo Prime Time from home despite his condition. "For you to get up, do that show, share with people. That is a strength, and a character strength, that is really incredible,"  he said during a coronavirus press briefing on April 2, 2020 (via NBC News). "We joke a lot, but the strength that you showed here and the dedication to journalism and your skill and your ability to make this OK for people and to communicate it, you can have the coronavirus and, you know, life goes on ... you're showing that."
Now Chris' wife, Cristina Cuomo, is speaking out, sharing an important update about the reporter's health.
Chris Cuomo's wife gets candid about his health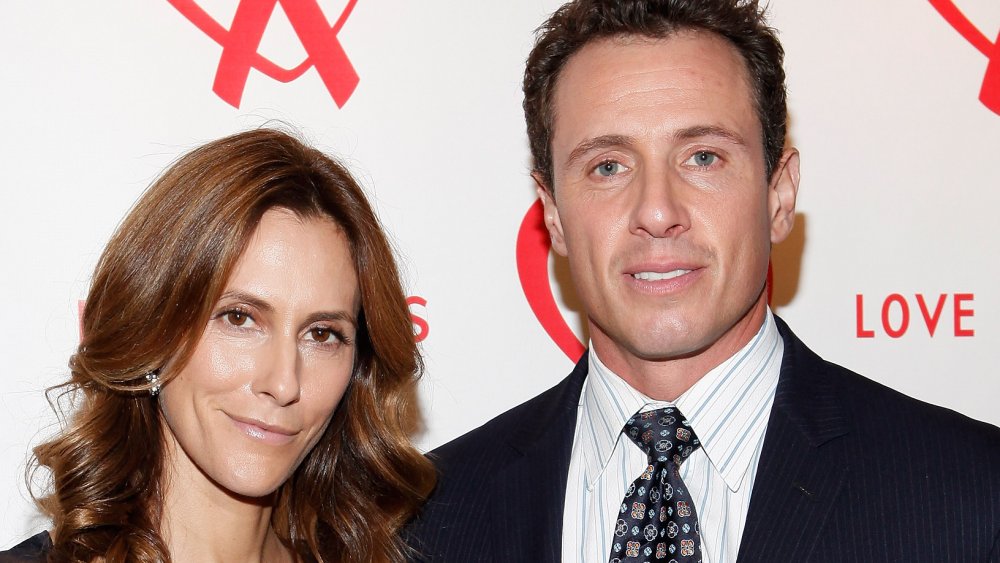 Cindy Ord/Getty Images
Cristina Cuomo, founder and CEO of health and wellness platform PURIST, took to Instagram on April 6, 2020, filling fans in on Chris Cuomo's progress. "After one week of up and down symptoms — chills, body aches, total exhaustion, sleeplessness, and a fever that hit 103, he is on day 11 today ... he seems slightly better, but still feels the incredible lethargy, with fever down to 99 for past 3 days," she captioned a shot of Chris. The wellness guru joked that although the reporter "has maintained his sense of taste and smell," the same can't be said for his  "usual hearty Italian appetite."
The good news? Chris' "lungs were x-rayed" and "they were mostly clear," Cristina confirmed. She also thanked their loved ones for the "amazing homemade goodies" and "outpouring of love + humor," calling it the "oxygen for these biblical times."
As for Chris' wellness regimen thus far, Cristina revealed he has been eating a lot of "whole, vital, organic foods" and has been doing breathing exercises, "as well as walking around the yard so he can get fluid flowing out of lungs."
Nicki Swift wishes Chris a speedy recovery.