Here's How Much Jordyn Woods Is Really Worth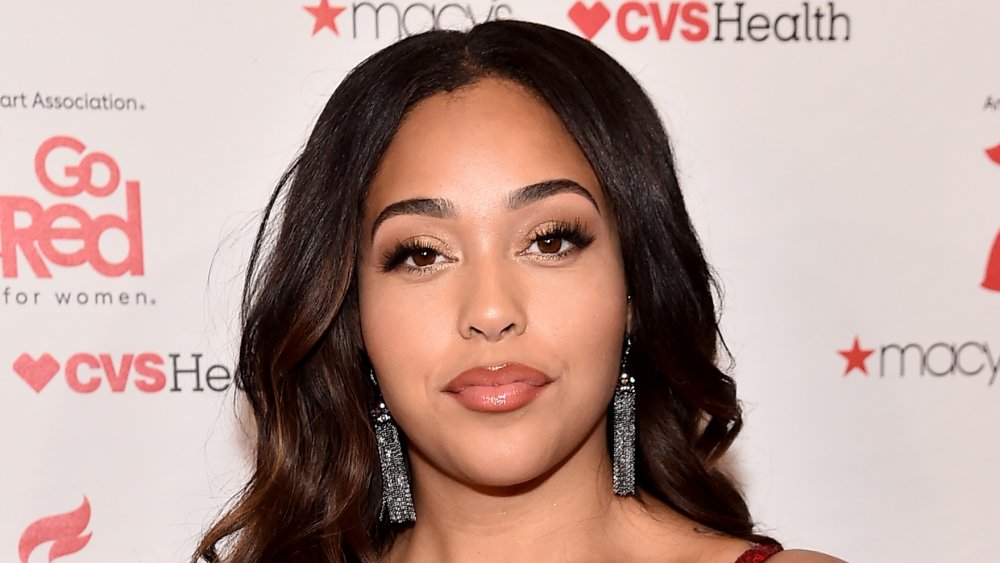 Theo Wargo/Getty Images
Jordyn Woods' biggest claim to fame might be her role as Kylie Jenner's ex-best friend and the woman who got caught kissing Tristan Thompson — a man who was in a relationship with Jenner's sister, Khloé Kardashian, and is also the father of Kardashian's daughter, True. (Yeah, it was messy.) However, Woods is also a model, an entrepreneur, and (SPOILER!) an unexpected star on The Masked Singer as the crooning kangaroo, proving that she has some serious career-related ambition.
While the Thompson-related scandal might have quashed any future collaborations between Woods and her makeup mogul ex-BFF — here's hoping you weren't too attached to the Jordy Lip Kit — Woods obviously has other money-making endeavors on her mind. "Since [The Masked Singer], I've been writing music and recording music, so you might see an album soon!" she told Us Weekly in April 2020.
And that's not all she's been up to. Woods also has her own clothing lines, SECNDNTURE and FRSTPLACE. Following her split from Jenner, she "has been flooded with calls from companies who want to get their brands seen with the star," according to The Blast.
That's apparently why, thanks to Woods' work in front of the camera and other business ventures, she's managed to earn a relatively modest, but still impressive fortune.
Jordyn Woods' millions can't compare to Kylie Jenner's fortune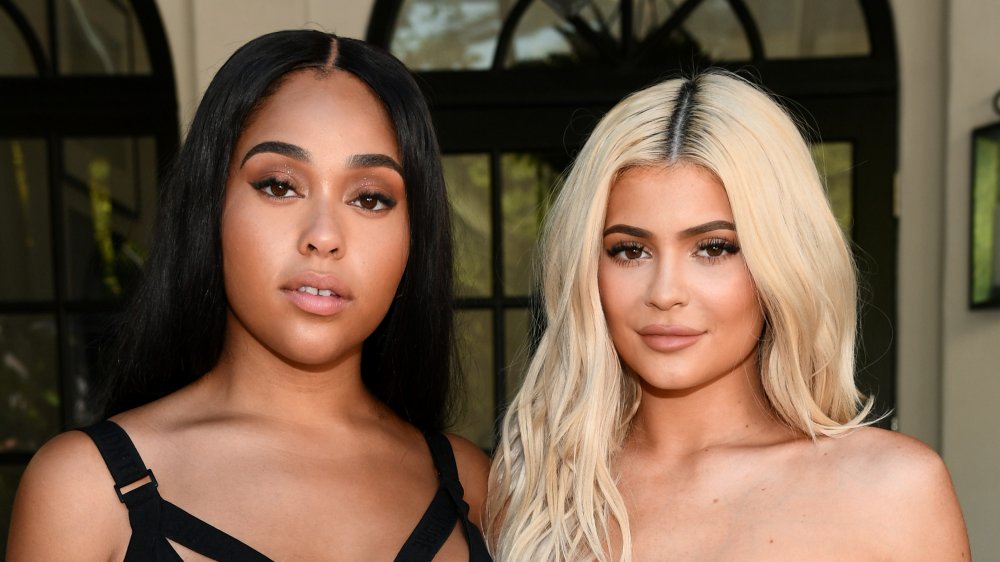 Emma Mcintyre/Getty Images
Jordyn Woods may not be the most famous figure around and she's certainly not the wealthiest, but she's still doing pretty darn well for herself when it comes to earning her fair share of funds. According to Celebrity Net Worth, Woods has an estimated fortune that sits around $6 million. Not too shabby!
"I definitely work very hard for a lot of the things that I have, and as you can see, I'm out here hustling, and I've always been working," Woods, who was living with Kylie Jenner before the Tristan Thompson cheating scandal popped up, told Entertainment Tonight in June 2019. That comment came after Kim Kardashian claimed that Woods' family was living off the money the younger woman was given by Jenner. "I started modeling when I was 18, and you know, I work hard," the now 22-year-old added.
However, as much as she's managed to bring in from all her hard work, she has nowhere near the kind of money that the Kardashian-Jenner family is kicking around, including the $1 billion that her super-rich ex-bestie Kylie Jenner is thought to be worth, or the $50 million that Khloé Kardashian is banking. Even Thompson has $35 million, thanks to the fact that he earns big bucks in the NBA. But having a $6 million to spend as you please is still pretty impressive.