The Full House Prop John Stamos Actually Owns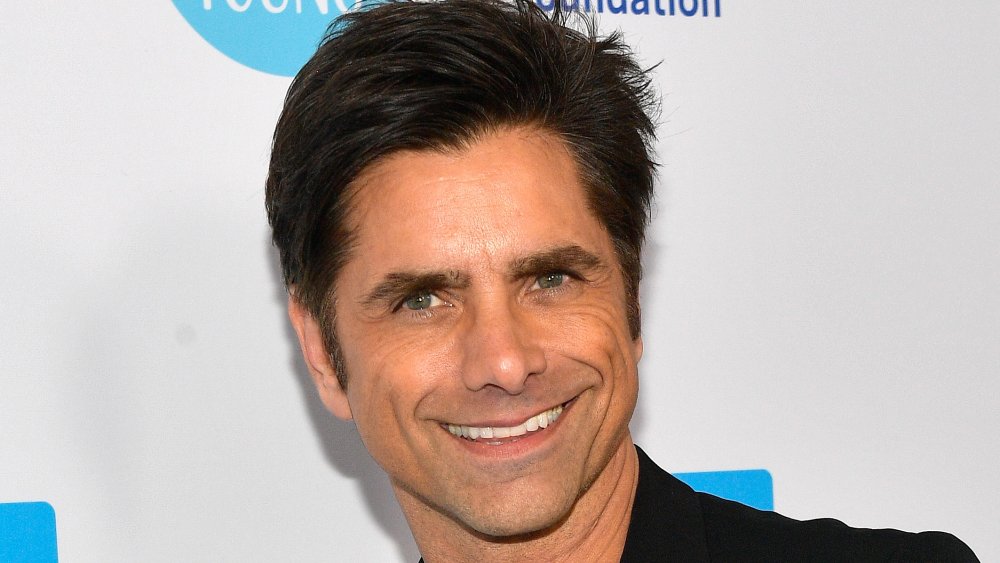 Matt Winkelmeyer/Getty Images
It looks like John Stamos nabbed himself a piece of television history. The actor, who starred as the hubba hubba handsome Uncle Jesse on the quintessential '90s sitcom Full House — a role he's since reprised on the Netflix sequel to the original series, Fuller House — took to Instagram on March 31, 2020, to show off a pretty nifty piece of furniture — the couch from the ABC show's original set.
The photo featured the iconic Full House set piece and Stamos' toddler, Billy, who, in the pic, is squeezed in between the couch's armrest and a door. Along with the photo of the instantly recognizable gingham blue couch, Stamos also included a tongue-in-cheek question for his fans. "Baby safety gate or one of the most iconic couches in pop TV history? You, make the call," the (arguably) most handsome uncle in sitcom history captioned his Instagram post.
Looks like Stamos got a couch that could be both!
The 'Full House' cast had some words for John Stamos
While we're not entirely sure how John Stamos managed to nab the couch from one of the most famous living rooms in television history, Stamos' Full House and Fuller House co-stars were quick to comment on Uncle Jesse's notable get. Among the funnier quips came from Candace Cameron Bure, known for her turn as eldest daughter DJ Tanner, and her TV dad, comedian Bob Saget, who played Danny Tanner on both iterations of the show.
"You got it?! Not Bob?!" Bure exclaimed (via E! News). While Bure clearly thought the wrong cast member ended up with the iconic couch, Saget seemed perfectly okay with it. "I don't know what it is, John, but it comforts me," Saget joked. 
Other Fuller House stars were a little more open about their jealousy."Thief!" joked Andrea Barber, known for her role as Kimmy Gibbler, DJ's kooky best friend. Fun fact: just like their characters, Barber and Bure have remained close friends throughout the years. 
All that being said, the comment to really take the cake belonged to Dave Coulier, who played Uncle Jesse's best friend and aspiring comedian, Joey Gladstone, on the show. "A lot of my farts are still in that couch," Coulier candidly wrote.
On that note, Stamos might want to get the clearly beloved couch deep cleaned before permanently placing it in his own abode.