What's Really Going On With Jennifer Lopez, A-Rod, And Jose Canseco?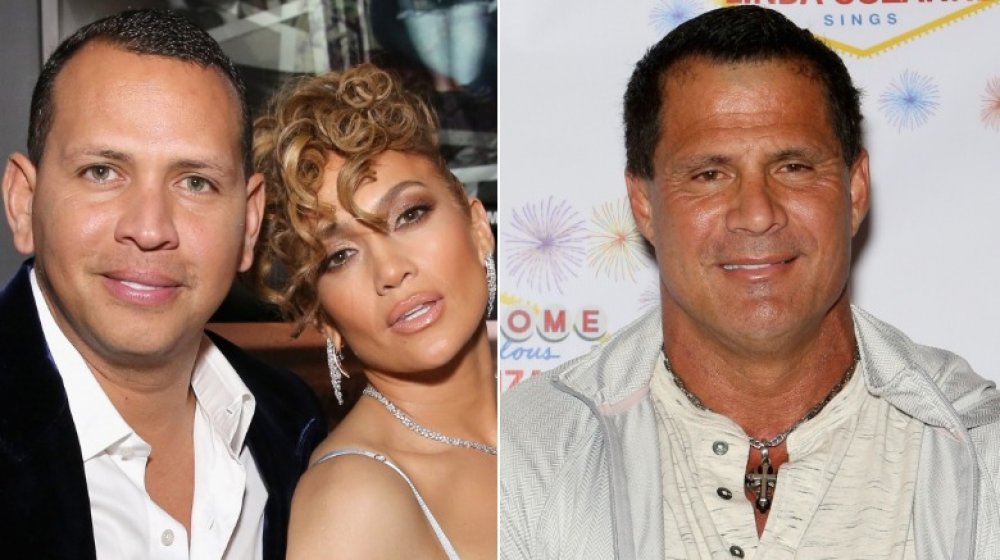 Rachel Murray, Gabe Ginsberg/Getty Images
In what might be the most bizarre beef of all time, former pro baseball player Jose Canseco is still taunting fellow MLB star Alex Rodriguez for seemingly no good reason. Canseco apparently woke up on Easter morning 2020 and decided to troll A-Rod by tweeting: "Happy Easter to everyone except Alex Rodriguez." The two athletes have apparently been at odds for years, but it's Canseco who appears to be single-handedly keeping his feud with Jennifer Lopez's rich and famous fiancé alive.
The trouble reportedly began back in 2008, when Canseco claimed in his book, Vindicated, that Rodriguez used to hit on his wife, Jessica Canseco. He also alleged that A-Rod used steroids — that was long before the former New York Yankee admitted to using performance-enhancing drugs. Since then, Canseco just doesn't seem to be able to let it go, despite push back from the high-profile women he's dragged into this mess. 
Jose Canseco accused A-Rod of cheating on J.Lo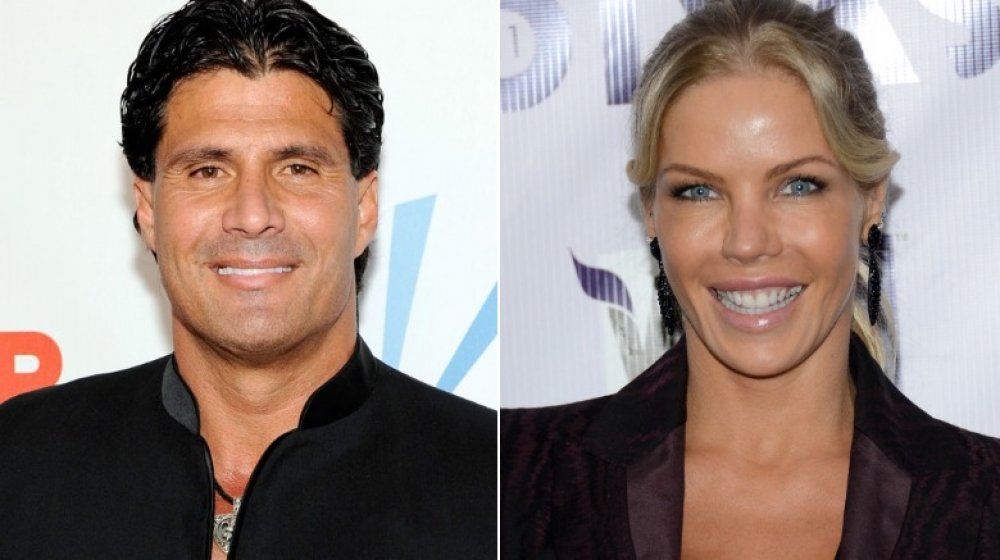 Kevork Djansezian, Michael Buckner/Getty Images
Before the aforementioned Easter tweet, Jose Canseco had already dragged Alex Rodriguez's heavy-hitting partner, Jennifer Lopez, into this feud. Just days after J.Lo and A-Rod announced their engagement in March 2019, Canseco alleged that Rodriguez had cheated on his bride-to-be with Canseco's ex-wife, Jessica Canseco. He lobbed the accusation via Twitter, of course. 
"Watching World of Dance watching J.Lo text Alex Rodriguez little does she know that he is cheating on her with my ex-wife Jessica poor girl she has no idea who he really is," he tweeted. "I was there a few months back with her when he called her on her phone," he added.
Jessica took to Twitter to try to set the record straight. "Those false accusations Jose is making are not true! I have known Alex for many years and haven't even seen him for over 5," she said. "I certainly did not sleep with him. I am friendly with both him and Jennifer. As for Jose he can keep playing with his Alien friends." In fact, Jessica said she had to download the Twitter app following her ex husband's antics just to figure out what the heck was going on.
Jennifer Lopez could care less about Jose Canseco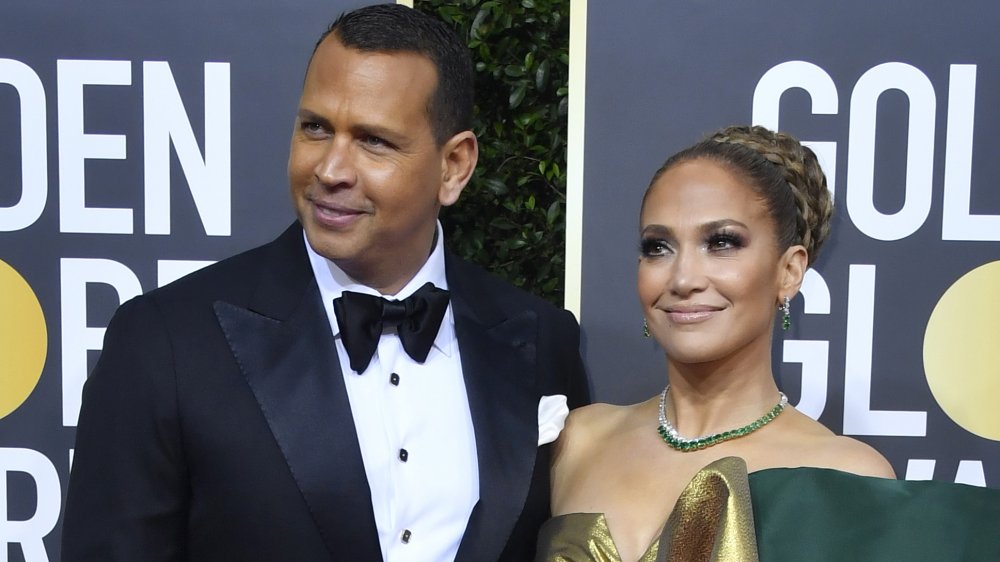 Frazer Harrison/Getty Images
Jennifer Lopez also addressed Jose Canseco's allegations against Alex Rodriguez during an interview with The Breakfast Club in April 2019. "I mean, it doesn't matter, I know what the truth is. I know who [Rodriguez] is. He knows who I am. We're just happy," she said. "We're not gonna let, like, other people come out and tell us what our relationship is. I know what our relationship is."
Alex Rodriguez didn't address the claims publicly, but c'mon, entire stories have been devoted to A-Rod being J.Lo's biggest fan (and Jenny's got a lot of fans). The power couple often posts romantic Instagram love notes to one another, and the future Mr. Lopez nearly lost his mind cheering on his "Macha" during her performance at the 2020 Super Bowl Halftime Show. Although their wedding has been postponed due to the ongoing coronavirus pandemic, it really does seem like A-Rod and J.Lo are as solid as ever, even if Canseco can't stop trolling them on social media.