The Truth About Love Is Blind's Diamond Jack And Carlton Morton's Relationship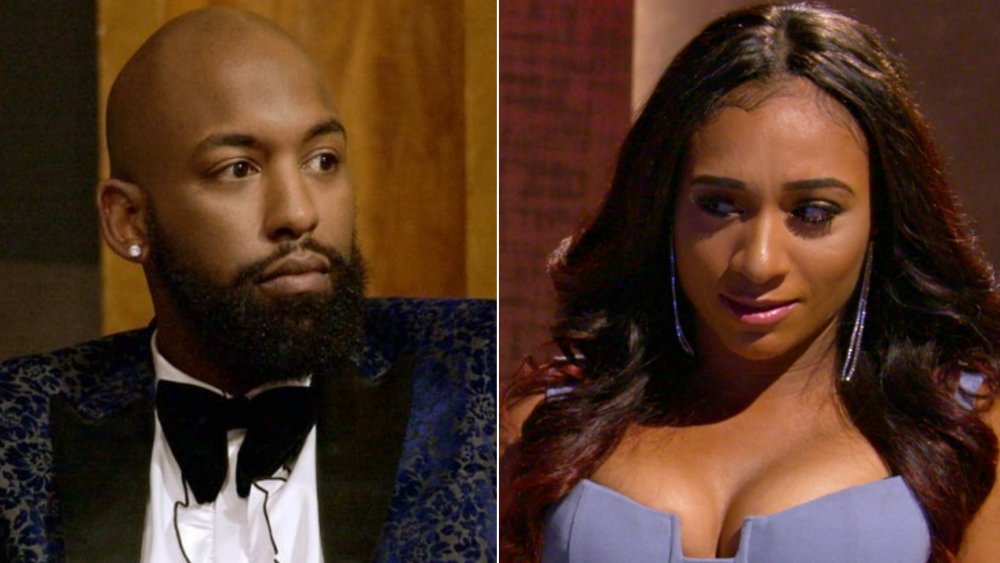 Netflix
Without ever seeing each other's faces, Carlton Morton and Diamond Jack got engaged on the Netflix show Love Is Blind. Their initial connection was undeniable, but the relationship instantly fell apart when Carlton admitted that he intentionally kept his bisexuality a secret. The resulting conversation got pretty heated. Carlton slammed Diamond's wig and she quoted a Beyoncé song before storming out and leaving Carlton alone by the pool in Mexico.
During the Love Is Blind reunion episode, which was taped about a year and a half after the initial episodes were filmed, Carlton got on one knee to propose... friendship. Diamond accepted and they both apologized to each other for the mistakes made during their relationship. He also asked Diamond out on a date, which she did not agree to. Additionally, he declared, "I just want to make it clear that the woman that I fell in love with, I've never thought she was biphobic or homophobic or that she wouldn't love me."
In a joint Entertainment Tonight interview from the same day as the reunion taping, Carlton admitted, "The blow-up at the pool, I totally disrespected her. It's something that I feel really bad about." Diamond remarked, "I'm not in [the LGBTQ] community. I do respect that community, however. Although, I just don't know, like, a lot of things about it. That's why I came to approach him with questions. And I wasn't trying to, like, attack him." 
Carlton also tried to rekindle the flame with Diamond again, but she respectfully declined.
Diamond Jack is upset with Carlton Morton for insulting her online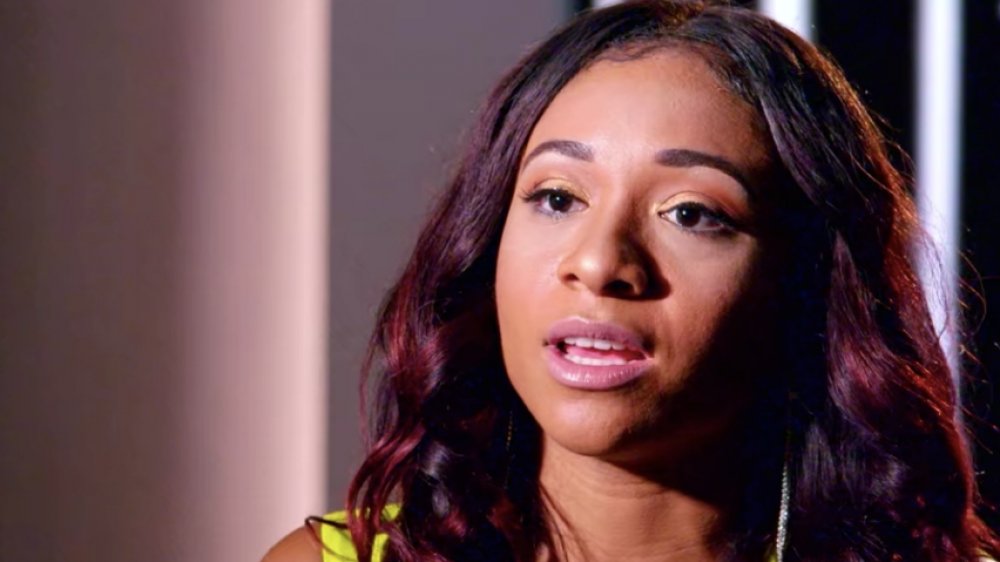 Netflix
In a March 2020 interview with Domenick Nati, Diamond Jack made it very clear that she doesn't talk to Carlton Morton. She declared, "No, I do not. No, I do not. Not at all." She elaborated, "Even now, how we're not communicating and talking is really based off of what he does." Case in point? Carlton's social media activity, which includes some now-deleted insults directed at Diamond. Diamond remarked, "Although he might erase it physically, but once I see that you put it out there on your Instagram... I don't forget it and I'm not going to let it go because that really shows me how you really truly feel."
Diamond said, "I was able to forgive you then. But, then you go back and call me biphobic and homophobic slurs and just try to degrade me all over again and still talk about my appearance after the reunion." She concluded, "You stabbed me in the back once. I'm not gonna give you two or three more times to do that."
While Carlton did delete some posts, he seemingly shaded Diamond in a Instagram post on Feb. 20, 2020. He wrote, "Biphobia is real and let's not pretend like people don't search for an easy exit when it's something they can't UNCONDITIONALLY love you for. People are so hateful. It's all good though." In another post, Carlton described himself as "Somebody's Future Husband." He also declared, "TRUE and UNCONDITIONAL LOVE is worth waiting for."
Carlton Morton says Diamond Jack blocked him on social media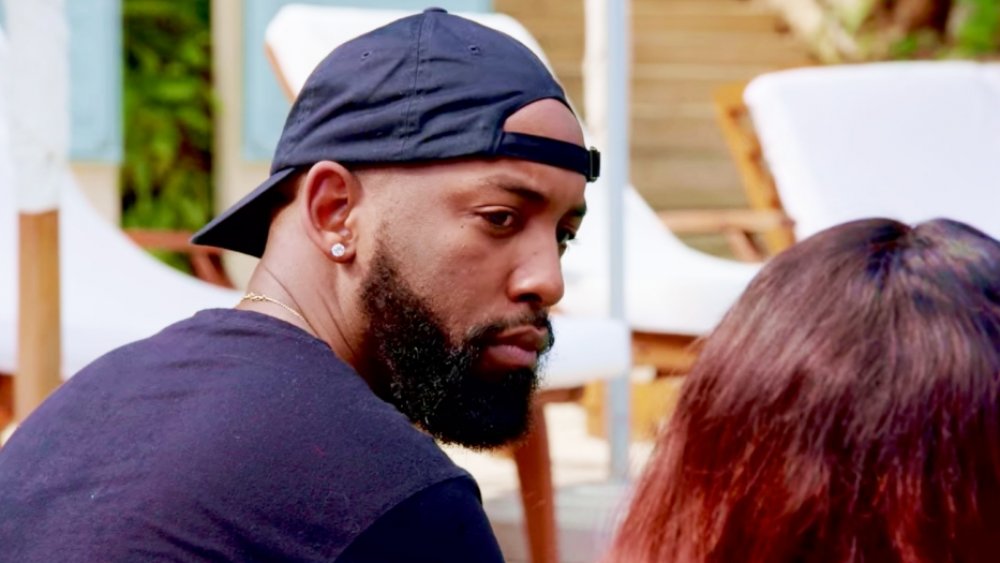 Netflix
Although Diamond Jack seemingly wants nothing to do with Carlton Morton, the Love Is Blind star is still trying to get her attention... even though she blocked him on social media. On April 6, 2020, Carlton posted a video of Diamond and wrote, "I would tell my ex fiancée @iam_diamondjack how BEAUTIFUL she is in this #DontRushChallenge but she rushed to block me after the reunion." In that same social media post, he asked his followers to help him get the message to his ex. He even promised, "I'm gonna do something special for whomever helps me at LEAST get unblocked."
Although Carlton is doing the most to get back in Diamond's good graces, he told TMZ on April 10, 2020, that he wanted to be a part of the next Love is Blind season. Maybe he's just trying to maximize his chances at lasting love. However, according to the Chicago Tribune, the next season of Love Is Blind will be set in Chicago and Carlton lives in Atlanta, like the other cast members from the first season. 
In his April 2020 Instagram post, Carlton said that he misses his ex and stated, "I'm sorry for being defensive and acting like a damn fool." He also included "I love you" in a list of hashtags at the end of his post.
Obviously, Diamond is uncomfortable with the very public messiness of this relationship. Love may be blind in some circumstances, but not when it comes to social media shade.