NBA Star Karl-Anthony Towns' Mom Dies From Coronavirus Complications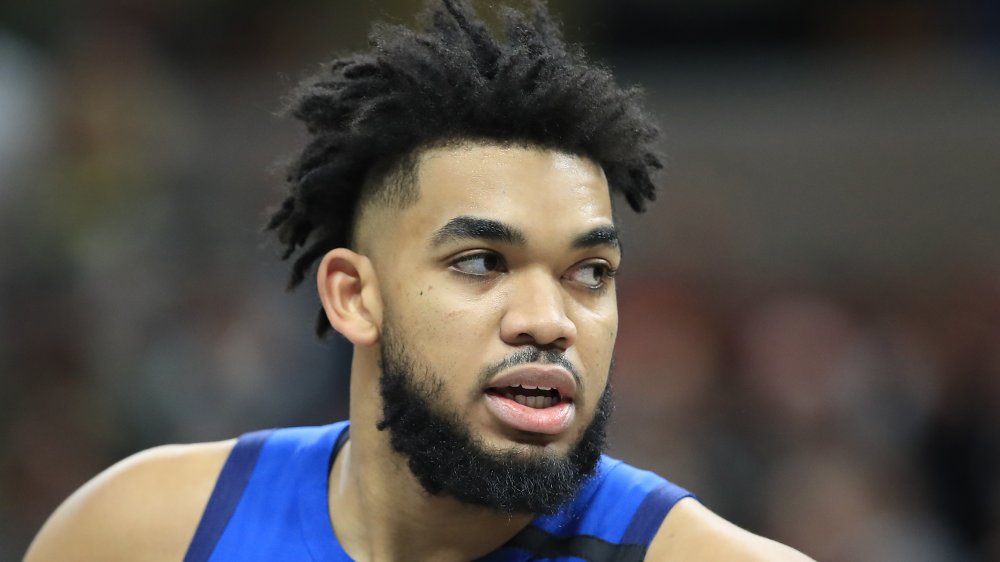 Andy Lyons/Getty Images
As the novel coronavirus continues to spread, it's clear that even stars aren't immune to its impact. From celebrities who've tested positive for COVID-19 to public figures who refuse to take the virus seriously, the outbreak has consumed our collective consciousness in recent weeks. Additionally, while the list of athletes who have contracted the coronavirus grows, one basketball player isn't just mourning the NBA's suspended season — he's grieving the loss of his mother, too.
On April 13, 2020, Jacqueline Towns, mother of Minnesota Timberwolves star forward Karl-Anthony Towns, passed away due to complications from the novel coronavirus. "The family is devastated by their tremendous loss, and respectfully requests privacy in this time of great mourning," a Towns family spokesperson said in statement posted to the team's Twitter account. Jacqueline battled the virus "for more than a month."
In light of the news, fellow NBA stars took to Twitter to express their condolences. Stephen Curry wrote, "Praying for you and your entire family @KarlTowns aint no other words man I'm so sorry." 
Utah Jazz player Donovan Mitchell, who experienced the virus firsthand, tweeted, "damn man this hurts!! Sending love and prayers your way @KarlTowns."
Towns' father, Karl Sr.,"recover[ed] from the virus that took Jackie's life," according to the CBS Sports. The outlet reports that, in the wake of his parents' diagnoses, Towns donated $100,000 to the Mayo Clinic to fund coronavirus testing. 
Our thoughts are with the Towns family during this difficult time.
Rudy Gobert was the first-known NBA player to contract the coronavirus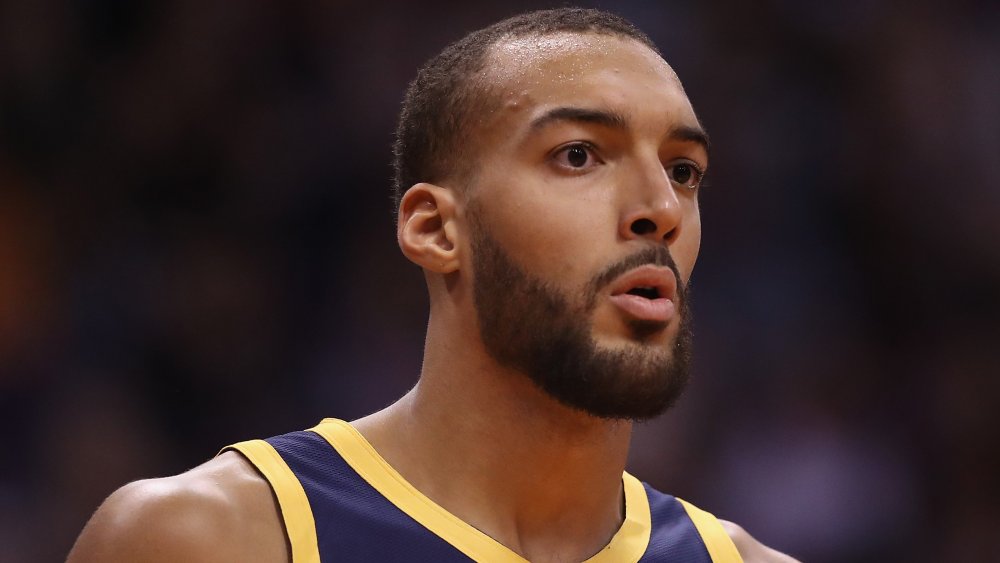 Christian Petersen/Getty Images
Before stay-at-home orders were implemented across the nation, Utah Jazz center Rudy Gobert joked about the severity of COVID-19 when he touched every microphone at a post-practice press conference on March 9, 2020. Two days later, Gobert became the first NBA player to test positive for coronavirus. In response, the NBA suspended its season and Gobert issued a public apology (per CNN).
"I want to thank everyone for the outpouring of concern and support over the last 24 hours," Gobert said (via Instagram). "I have gone through so many emotions since learning of my diagnosis...mostly fear, anxiety, and embarrassment. The first and most important thing is I would like to publicly apologize to the people that I may have endangered."
He continued: "At the time, I had no idea I was even infected. I was careless and make no excuse. I hope my story serves as a warning and causes everyone to take this seriously. I will do whatever I can to support using my experience as way to educate others and prevent the spread of this virus."
On March 12, 2020 — one day after Gobert's diagnosis — Utah Jazz guard Donovan Mitchell also revealed he'd tested positive for COVID-19, per ESPN. While Gobert's cavalier attitude caused friction between the teammates, the New York Post reported that the players are committed to bringing "some positive" to those fighting for their lives.
NBA executives already have plans to restart the season once it's safe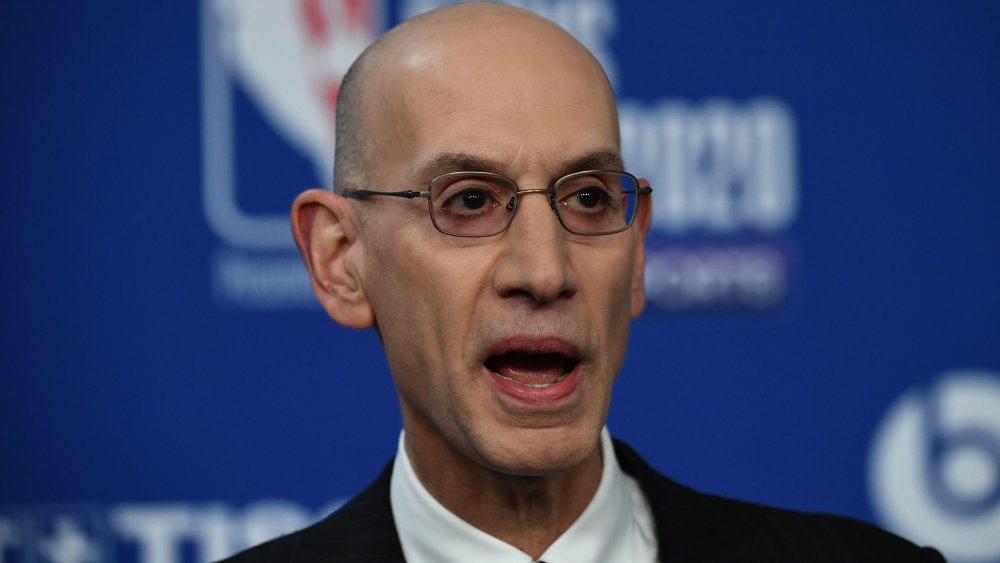 Franck Fife/Getty Images
Although NBA Commissioner Adam Silver revealed that the league likely won't be able to make any new decisions about the 2019-20 season until May 2020 at the earliest, per CBS Sports, executives and trainers have already begun to discuss a 25-day plan to restart the season.
"What they're looking at is a 25-day return to basketball window. Hopefully, at some point, they can enact it," ESPN's Brian Windhorst reported. "An 11-day series of individual workouts, where there'd be social distancing for a period of time, and then, hopefully, if the clearance comes that they can play five-on-five basketball, a 14-day training camp."
That being said, if the NBA resumes activities at the beginning of June, teams wouldn't play any actual games until July, hypothetically speaking, per CBS Sports. But, as Silver said, it's simply too early to make any solid estimates. "I think it honestly is just too early given what's happening right now to be even able to predict or project where we'll be in a few weeks," he said. 
Safety remains paramount, but NBA fans surely can't wait until their favorite players return to the court once again.