Does Post Malone Have A Daughter?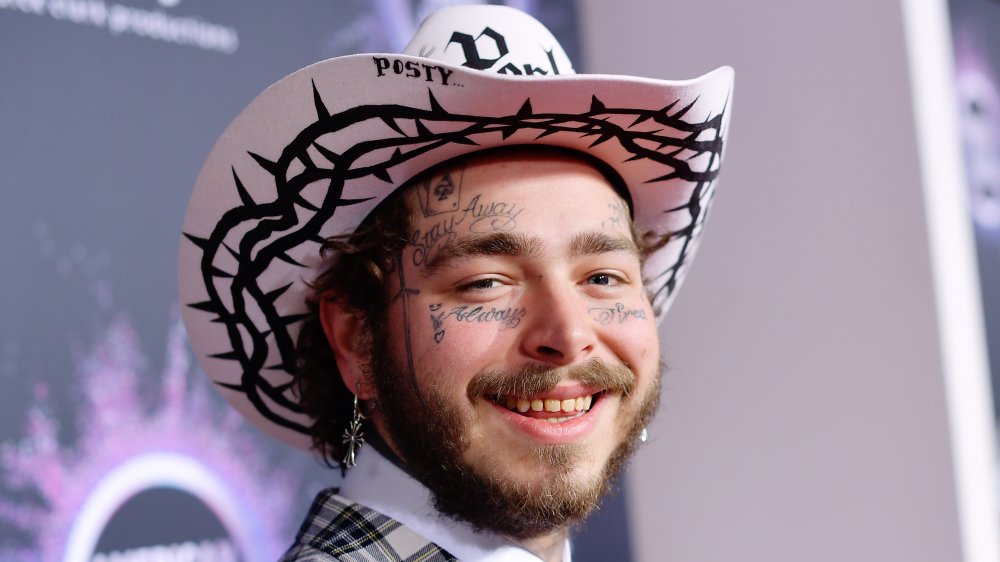 Matt Winkelmeyer/Getty Images
Fans have long speculated that Post Malone (real name Austin Richard Post) may have a secret daughter that he hasn't told the world about, but the rapper has never actually confirmed the rumor. The hip hop and R&B singer — who is also a songwriter, a record producer and an actor — rose to fame in 2015, when he released his song "White Iverson." After that, he was signed to Republic Records, the record label that has helped him become the household name he is today. 
Despite his overnight fame, Malone has remained mostly drama-free in the spotlight. And, unlike many of his fellow musicians, he's failed to collect a string of celebrity loves. In fact, Malone has only been known to have one girlfriend, Ashlen Diaz. The two began dating in 2015, and managed to keep their romance low-key for years despite the rapper's celebrity status (via Your Tango). 
It's unclear if they're still together as of this writing as Us Weekly reported they broke up in 2018. That being said, the star's last post about Diaz was in February 2019 when he asked haters via Twitter to stop telling him to leave her, writing, "to my REAL fans I love you to death, to the people trying to dig so f***ing hard to try and get me to leave my girl, y'all ain't real fans and it needs to stop. The past is the past and it has nothing to do with anything.have some respect. who gives a f**k? let us live our lives."
Post Malone doesn't have much to say about his personal life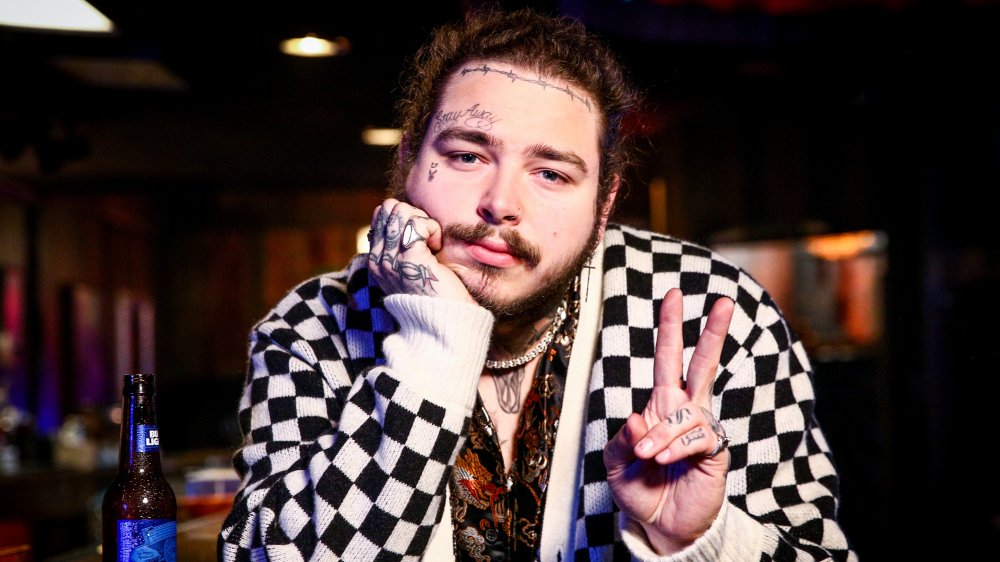 Rich Fury/Getty Images
If Post Malone did have a daughter, on-and-off girlfriend Ashlen Diaz would likely be the mother, but since the two are notoriously tight-lipped, it seems fans might never know. Additionally, a picture is worth a thousand words and Malone and Diaz's Instagram accounts both appear to be kid free. 
It's unclear how the rumor about Malone having a daughter even began, but the ultra private rapper (who also happens to be a millionaire) has managed to ignore the claims for so long that few people still assume he's hiding a secret child. Plus, his life is so full of spontaneous trips, appearances and shows around the world that it's unlikely he's raising and hiding an entire family at the same time. Still, anything is possible!
Whether he's a father himself or not, Malone does owe much of his fame, success and personality to his dad. Rich Post raised the singer with the help of his wife, Jodie Post (the rapper's step-mom), in Texas. According to GQ, the rapper's father, who once worked as a DJ, "seems to have transmitted both his obsession with music and his easy self-confidence to his son." Thanks Rich!