This Is Why You Recognize Brad Paisley's Wife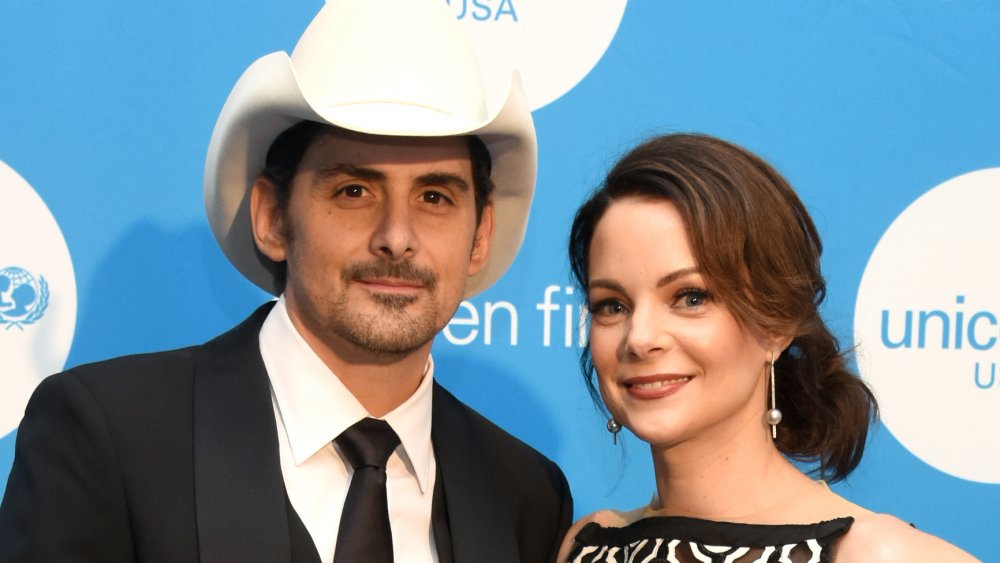 Cooper Neill/Getty Images
Thanks to Brad Paisley's career as a singer, he's a popular figure in the country music scene. However, you might not have realized that he's also one half of a celebrity couple. If you've seen Brad make a red carpet appearance at an industry event, you might have thought that his wife, Kimberly Williams-Paisley, looks familiar. Well, when you find out who she is, you'll realize that there's a reason why you recognize her.
Brad and Kimberly have been married since 2003 and have two children together — sons William "Huck" Huckleberry and Jasper Warren — according to Country Living. The happy hubby talked to The Boot about his relationship with his wife in March 2020, saying, "We both have very healthy senses of humor. Anything I take myself too seriously on, she will gladly cut me down to size on and destroy all pre-conceived notions that I'm cool in any way."
While this couple is apparently well-suited for each other, you may still be wondering why Kimberly seems familiar. Well, that's because you've likely seen her onscreen thanks to her role in a classic rom-com.
Brad Paisley 'stalked' his wife after seeing her in 'Father of the Bride'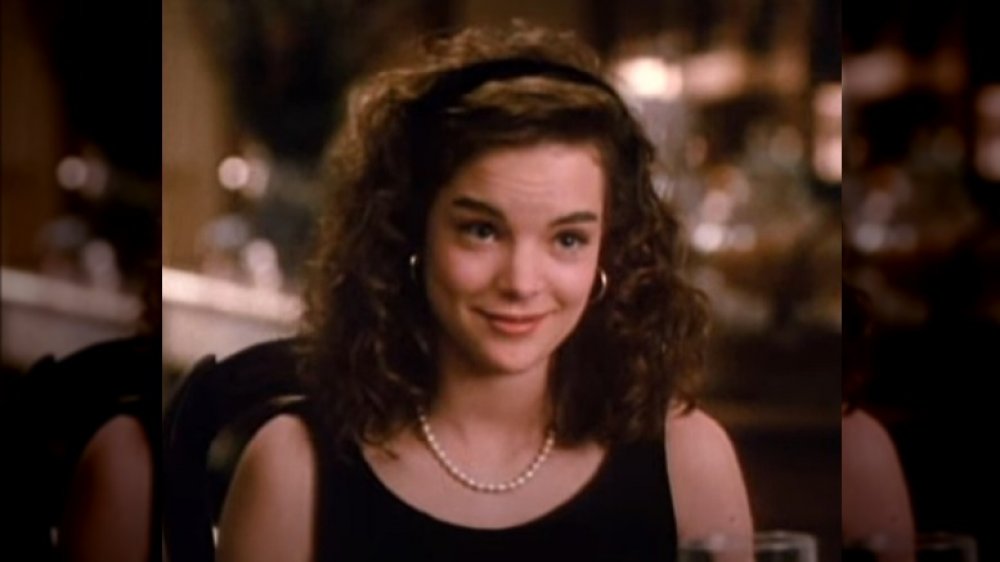 YouTube
Kimberly Williams-Paisley isn't a musician like her husband, but she is in the entertainment industry. While you might recognize the actress from the television series According to Jim or as Nashville's Peggy Kenter, she also played Annie Banks in 1991's Father of the Bride alongside Steve Martin. In fact, that's where Brad Paisley first spotted the woman who would become his wife.
Brad was just 19 when he went on a date with a woman to see Father of the Bride and Country Living explains that he "was more intrigued by the girl onscreen than the one sitting next to him." A few years later, when he saw Father of the Bride Part II, he was still enchanted by the actress. "I thought, she seems like a great girl — smart and funny and all those things that are so hard to find," he said, according to Good Housekeeping.
Eventually, Brad came up with a rather unusual way to meet Kimberly and brought her on to appear in the video for his song "I'm Gonna Miss Her." Kimberly opened up about the situation while chatting with the hosts of Good Morning America in 2018. "He stalked me. Isn't that romantic?" she joked. "It could have ended up in jail or marriage and I was like, 'Alright, I'll marry you.'" That's certainly better than ending up behind bars.