The Truth About Anderson Cooper's Bald Patch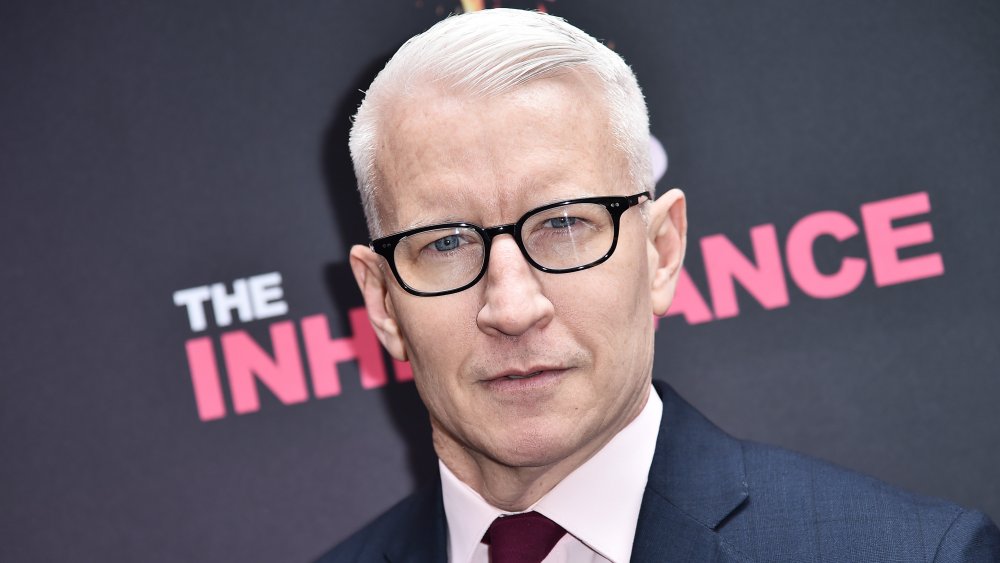 Steven Ferdman/Getty Images
The ongoing lockdowns due to the COVID-19 pandemic mean that everyone is cooped up in their own homes with not a lot to do. You'd think that being healthy was enough for some people, but as CNN anchor Anderson Cooper's recent haircut shows — some people just don't know how to let a good thing be. 
In New York City, barbershops and hair salons are closed due to social distancing efforts to reduce the risk of spreading coronavirus, so the news anchor took grooming into his hands. It did not turn out well. During an episode of Anderson Cooper 360 in mid-April 2020, he showed off his horrible handiwork.
"Last night I took a razor and buzzed my head and I gave myself a giant bald spot. I thought it was a 7 [razor setting] but it was a 5," he said on the air. "It's fine straight on. I just have to be seen only this way because it all gives it away right there."
Luckily, Cooper isn't the only one trying (and failing) to master DIY haircuts.
Anderson Cooper isn't the only celeb battling clippers
Anderson Cooper isn't the only celeb who has felt the urge to cut their own hair while socially distancing during the ongoing coronavirus pandemic. 
According to Us Weekly, Pink and husband Carey Hart are also playing salon with their own hair and their kids. Hart posted a video on Instagram cutting daughter Willow's lovely locks. All was going well until large chunks of hair started to fall to the ground. In the background, Pink jokes that they're going Full Metal Jacket without a barber around. Then Pink admits that she drunkenly decided to cut her own hair. "Last night I got the idea, 'I can cut hair. I can totally cut hair. Why have I been paying people all this time? Look what I did," she says, pulling back her hat to reveal uneven sides all around her head. 
Gwen Stefani and Blake Shelton are also keeping up their own quarantine mullets, so at least Cooper is in good company. 
Anderson Cooper offers to spread the haircut love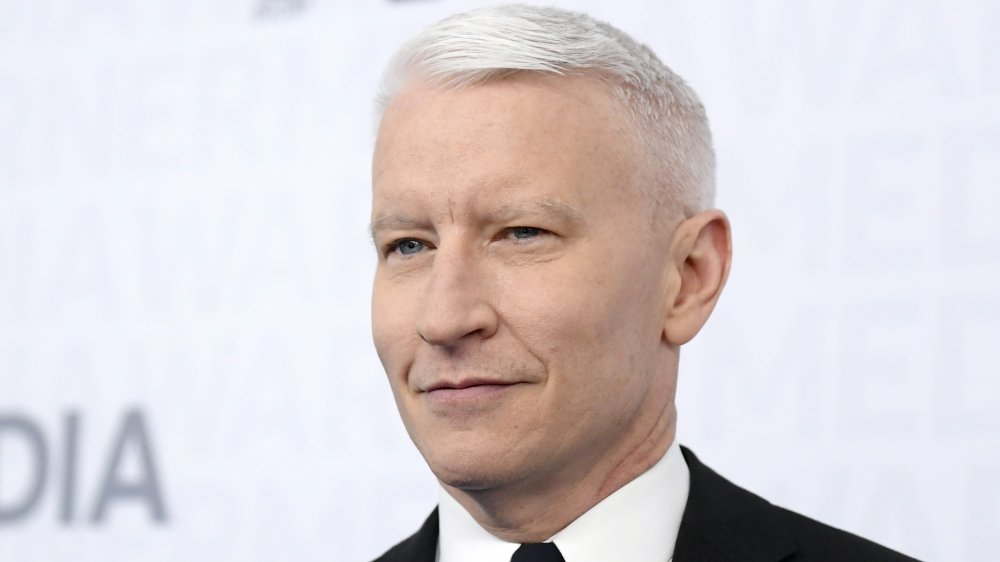 Mike Coppola/Getty Images
A slew of celebs has attempted to cut hair during quarantine. Karlie Kloss, Armie Hammer, Brooklyn Beckham, and Riz Ahmed have all posted about cutting their own hair on social media, per Us Weekly. Ahmed at least had a sense of humor about it, captioning his picture: "Anyone else do a #Stayhome haircut that got outta hand? Least now it feels like there's someone else here when I look in mirror." 
So did Anderson Cooper, for what it's worth, but of the aforementioned "stylists," he's the only one who actually has to be on television every day for all to see. In another CNN segment, after debuting his new look, he told co-anchor Chris Cuomo, who tested positive for COVID-19, that he would give him a haircut when he gets better. "I have a little experience now," Cooper quipped, per People. 
It's amazing that so many talented people just can't get their haircuts right — or wait until hair salons and barbershops open up again. Instead of taking his clippers into his own hands, we think now is the perfect time for Cooper to transition to a man bun?