The Untold Truth Of Tamra Judge's Oldest Daughter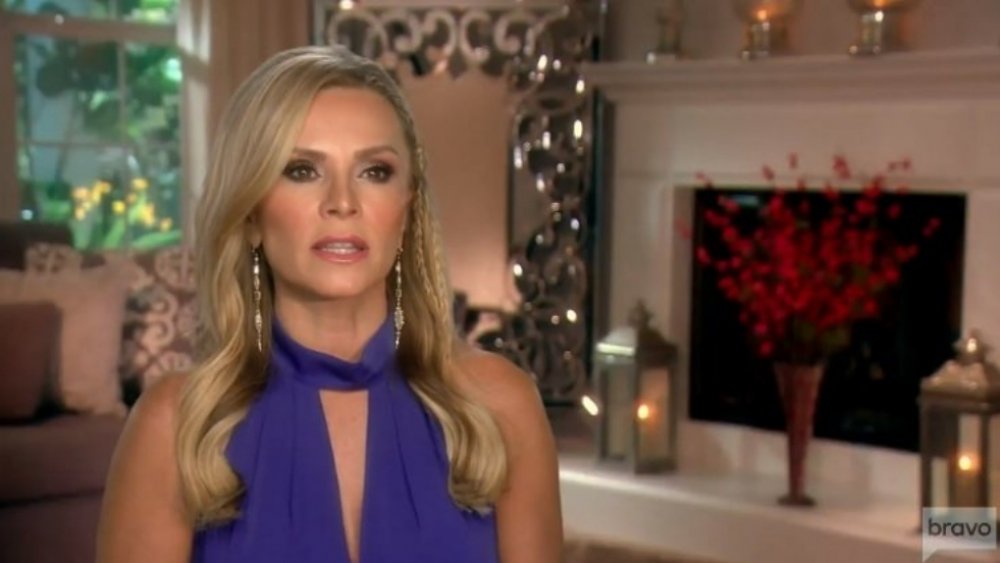 Bravo
Just because Tamra Judge left Real Housewives of Orange County in January 2020, that doesn't mean fans stopped following her story. For years, Tamra has been very open about her estrangement from her daughter, Sidney Barney. When Tamra joined the show in Season 3, viewers saw a lot about her life as a mom. However, everything changed when she told then-husband Simon Barney she wanted a divorce during the Season 5 finale. They split up and he did not sign off for their three kids to appear in subsequent episodes.
Even so, Tamra did talk about her family life a lot, just like most moms do. Unfortunately, that became a source of contention between the housewife and her daughter. They were estranged for years, with Tamra speaking out on the show, during interviews, and on social media about their issues. Sidney even shared her side of the story with some heated social media posts.
Thankfully, they've turned a corner, finally mending their relationship. In February 2020, Simon went public with his Stage 3 throat cancer diagnosis. During a People interview, Simon revealed, "It's kind of like a new beginning for me and my family." He said they're getting along better than they had for years and added, "that shift carried across the board with my kids, too."
In March, The Blast reported that Tamra confirmed a reconciliation in the Instagram comments section. Someone asked, "Since the news, Simon does your other daughter talk to you?" Tamra replied, "We have all reunited."
Tamra Judge's daughter accused her of being 'abusive' and 'neglectful'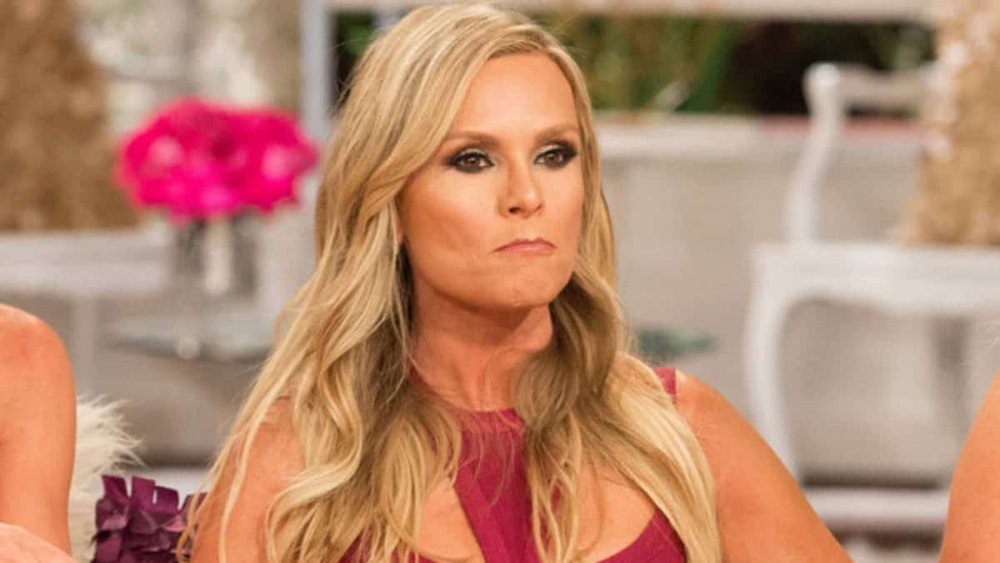 Bravo
Tamra Judge's issues with her oldest daughter Sidney Barney stem from Tamra's contentious divorce with Simon Barney. In 2014, Radar Online released court papers filed by Simon. He alleged that Tamra was a "neglectful" mother. In those papers, he also revealed that Sidney moved out of Tamra's house. In 2017, Sidney echoed her father's sentiments in a previously public Facebook rant.
Per E! News, Sidney wrote, "The reasons I left my mother's house are that she was neglectful (leaving us at home with no food or simply ignoring us entirely), she constantly put herself first and the biggest reason was that she was mentally and emotionally abusive. She was no mother to me." Sidney claimed that she explained this to Tamra in therapy and in court before turning to social media. Tamra denied the allegations, stating, "I would NEVER abuse, hurt or neglect her in any way."
Sidney shared her reasons for not living with Tamra: "talking about me on the show/press/social media, doing embarrassing things on the show, lying to me and putting herself first to name a few." She also described Tamra as "the true parent alienator" and accused her of "constantly" trash-talking Simon. When it comes down to it, it seemed like Tamra and Sidney had a major fundamental difference; Tamra thrived as a public figure while Sidney preferred her privacy. Ironically, Sidney put her mother on blast with some public social media posts a couple times.
Tamra Judge's daughter roasted her on social media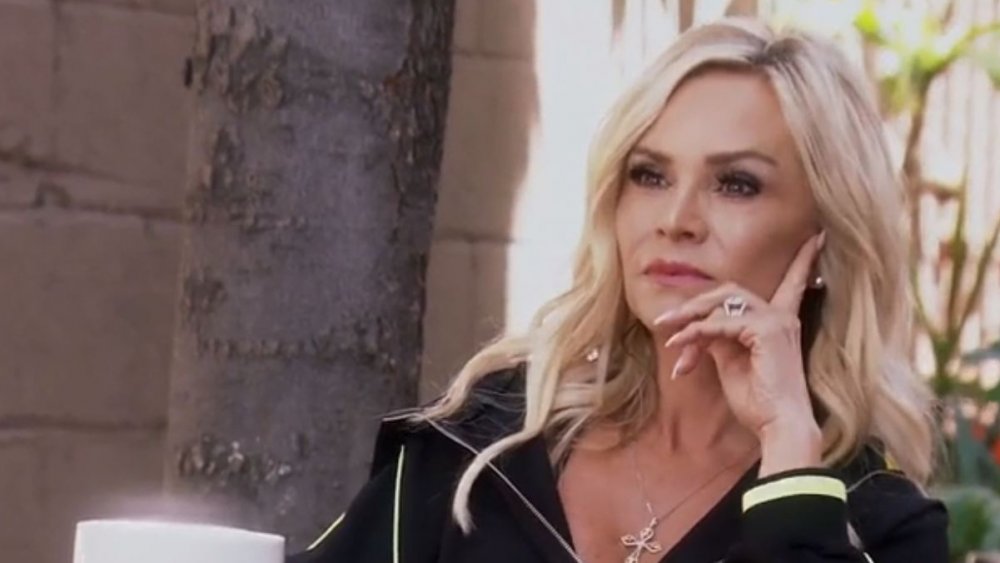 Bravo
Sidney Barney was triggered to write that 2017 Facebook rant when Tamra Judge posted photos from her high school graduation online, even though she asked her not to. Sidney also shared screenshots of a text conversation where Tamra promised not to share any pictures from the big day. 
In her aforementioned Facebook post, Sidney revealed that her father Simon Barney "forced" her to invite Tamra to graduation. She complied as long as Tamra followed two conditions: that "she remains cordial with [her] father and [her] stepmom and to not post anything about [her] graduation, anywhere." Soon after, Tamra shared the pictures on her public Instagram account. Without context, it seemed like a harmless post to share supporting her child's achievements. However, Sidney definitely didn't see it that way.
Sidney declared in response, "she puts herself, her fame, her reputation, and her bank account before me." She also accused Tamra of "portraying an innocent erased mother" who blamed Simon for the estrangement with Sidney. Tamra even appeared in a documentary about "erased" family members in 2017. Ultimately, Sidney accused Tamra of prioritizing her Real Housewives storyline over her off-camera life with the family.
Then in January 2020, Tamra confirmed she was done with the show, which has allowed her and Sidney to privately work on mending their relationship. Of course, this is great news for the whole family. Hopefully, Tamra keeps Sidney's wish for privacy in mind and they continue to make progress.