Lil Xan Was Hospitalized After A Panic Attack Tied To Coronavirus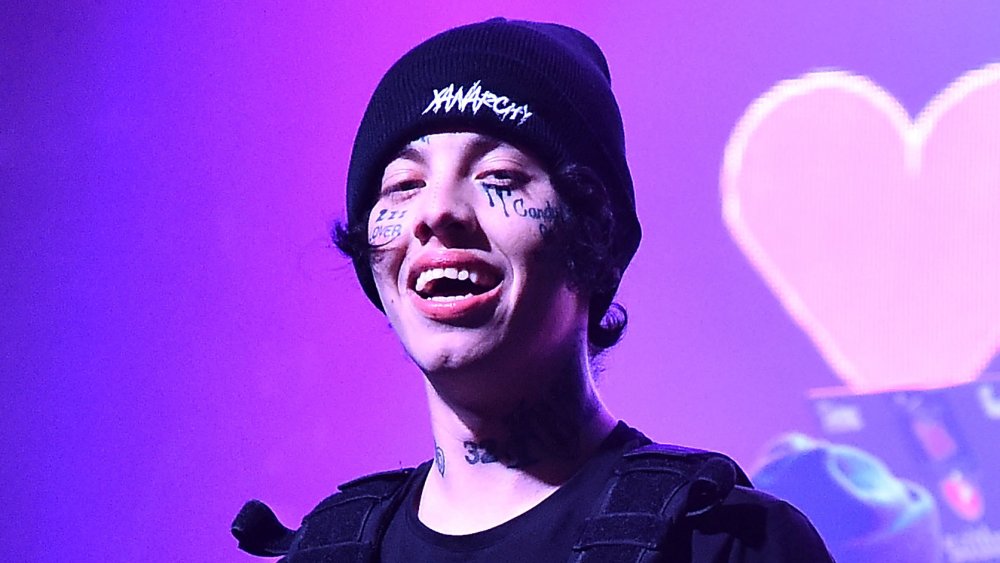 Theo Wargo/Getty Images
Although staying at home used to sound like a relaxing thing to do, it's likely safe to say that most of the world is getting a little tired of isolating in place during the ongoing coronavirus pandemic. And it's definitely harder for people who live with mental health issues like depression or anxiety, as Lil Xan's hospitalization in mid-April 2020 shows. 
TMZ reported that the 23-year-old rapper was taken to the hospital in an ambulance due to a panic attack that he says was caused by stressing out about coronavirus. He doesn't have the virus, but worrying about it and feeling lonely in isolation might have triggered it, Lil Xan said. His mother reportedly saw him in a hallucinating state and called 911.
Lil Xan also told TMZ that he's been quarantining pretty "religiously" at his mom's house in Corona, Calif., only leaving for essentials. He was spotted in a car out and about with his ex girlfriend, Noah Cyrus, who he broke up with in 2018, per People. That same day, he wrote on Instagram, "Corona virus is probably the most lonely thing lol how are you guys coping with it?" Quarantine is pretty rough — no one can judge someone for reaching out to an ex, right? 
Lil Xan has not been handling quarantine very well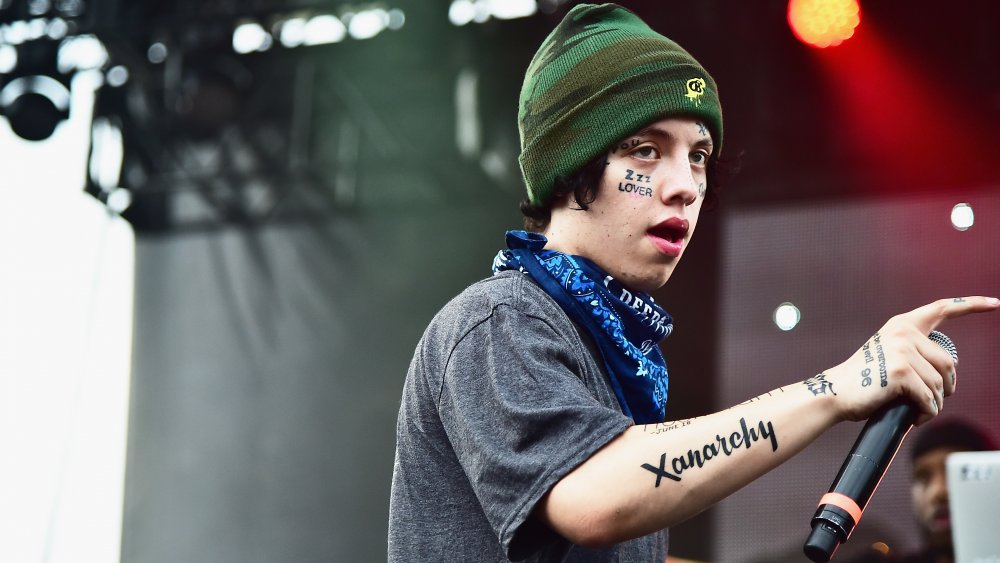 Theo Wargo/Getty Images
That wasn't the first time that Lil Xan, whose real name is Nicholas Diego Leanos, shared on social media that he was having trouble staying positive while self-isolating. He wrote on Instagram a few weeks before his panic attack, "how the f**k is everyone staying sane in this pandemic I need some ideas?" Not only is it stress-inducing, but the COVID-19 pandemic is affecting his career, too. 
Lil Xan told TMZ that he was unable to record new music, slowing down the release of his next album. In addition to that, all of his shows have been canceled, meaning that he doesn't have anything keeping him busy or a ton of cash coming in at the moment. As a breadwinner for his family, that's a very scary feeling.
In addition to that, Lil Xan has been open about his struggles with mental health and substance abuse in the past, and even though "staying home" sounds easy, it can be tough to do when you're battling those things, too, as per the Substance Abuse and Mental Health Services Association.
Lil Xan has struggled with substance abuse and mental health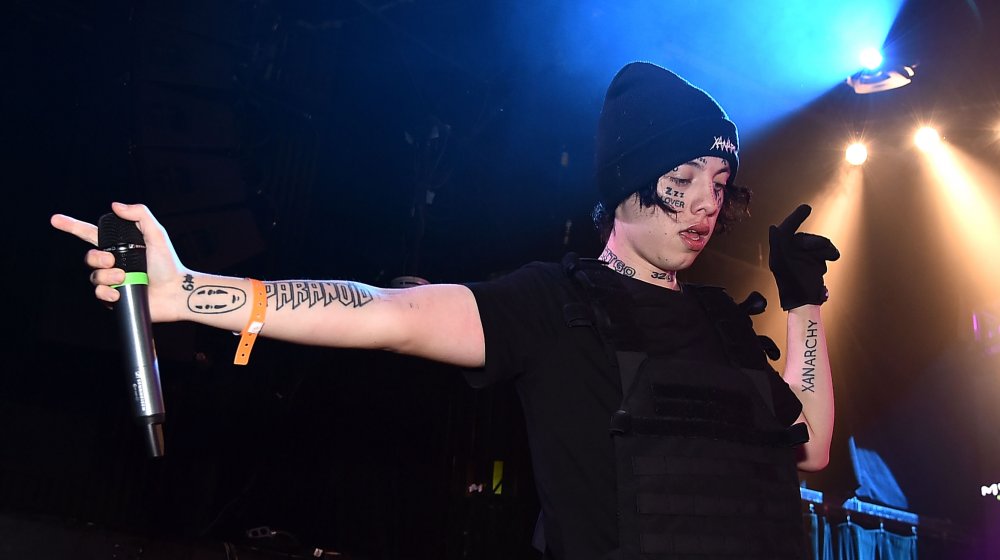 Theo Wargo/Getty Images
As stressful as a panic attack can be, fans should be relieved to know that Lil Xan wasn't suffering from anything worse. In December 2018, Lil Xan checked himself into rehab for drug addiction, citing the September 2018 death of Mac Miller as a wake-up call, per People. He checked out just two weeks afterwards and said he was "sober." 
In November 2019, Lil Xan revealed that he had relapsed and then quit again, but experienced seizures from the withdrawal. He told TMZ that those were a wake-up call, too, noting that going cold turkey after a relapse was likely the wrong way for him to get clean again. Lil Xan also said that he thought about Lil Peep, who died in 2017, while going through withdrawal as well. 
It sounds like there are a lot of things weighing on Lil Xan these days. Let's all hope he gets through the rest of quarantine safe and sound. 
If you or someone you know is struggling with substance abuse and mental health, please contact SAMHSA's 24-hour National Helpline at 1-800-662-HELP (4357).